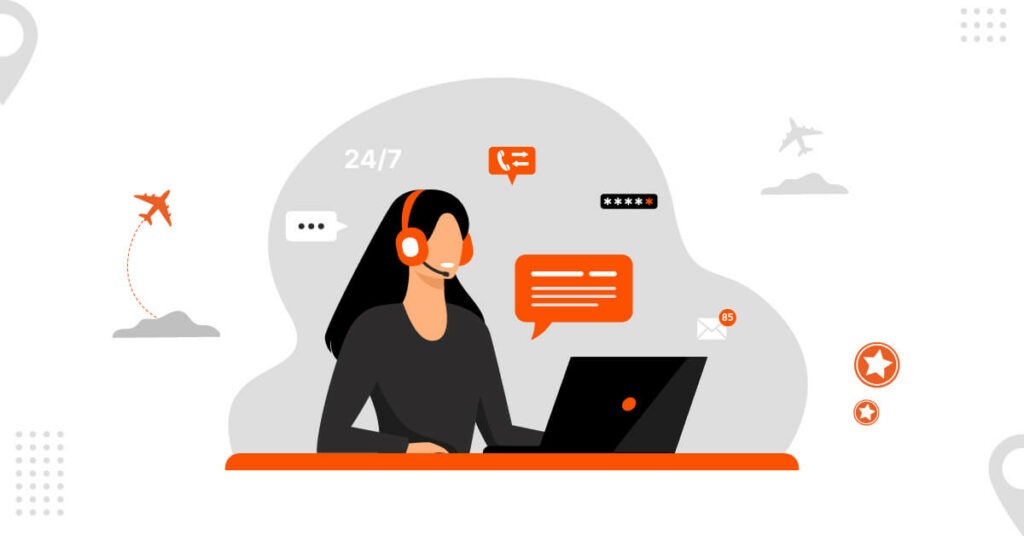 Business travel can be crucial to any organization's success, especially in today's globalized economy. However, it can also be a complex and time-consuming process. From arranging transportation and accommodations to dealing with visas and foreign currencies, multiple aspects of business travel need efficient management.
That's why most companies are switching to travel management companies to get the right business travel services. Employing business travel services ensures that your company has a seamless business travel management process and an excellent business travel experience for your employees, positively impacting your business travel goals.
But what can choosing the right business travel services mean for your business? Let's take a closer look.
1. Efficiency and Time-Saving
One of the primary benefits of using business travel services is the time and efficiency it offers. Travel management companies have expertise in managing various travel logistics, such as booking flights, hotels, rental cabs, and other transportation services. By utilizing business travel services, you can also easily handle other aspects of business travel, such as visa applications, travel insurance, and even currency exchange.
The TMCs can help travel managers save a lot of time and effort they would otherwise have spent managing travel arrangements alone. You can utilize this time to focus on your core business operations, which will help increase productivity and profitability. The TMCs are tech-savvy and use modern technology to manage business travel. With the help of state-of-the-art technology, you can book flights and hotels on a single platform. You can also file expenses with digital scanning and OCR technology. This saves you a lot of time and effort.
2. Ensures Cost Savings
Another major benefit of using business travel services is it helps you save costs significantly. The best TMCs in the market have tie-ups with leading airlines and hotels that negotiate with them for discounted rates and the best deals. They also have access to advanced booking tools and business travel analytics, allowing you to identify areas of cost leakages and adopt measures to find cost-effective travel options.
Additionally, TMCs have an expansive inventory of flights and hotels directly sourced from the Global Distribution System, allowing you to pick the most cost-effective travel options. They also utilize travel management software, offering employees business travel incentives for choosing the most economical option. This increases the number of cost-effective bookings that helps reduce your overall business travel costs.
The TMCs also provide other business travel services that help you establish travel policies and guidelines to control costs. For instance, they recommend cost-effective alternatives to first-class flights or suggest slightly lower-cost accommodations without compromising quality. This way, your business can better manage travel budgets and reduce unnecessary expenses.
3. Excellent Risk Management
Business travel can pose various risks, including natural disasters, flight delays, civil unrest, mugging, and unexpected travel disruptions. Moreover, female travelers are more prone to safety lapses than their male counterparts. If employees are harmed in any such situation, it can severely impact your business travel goals.
The best TMCs include risk management as a part of their business travel services. They help your business manage these risks by providing 24/7/365 business travel support and assistance during emergencies. The support team of the TMC has highly experienced professionals who will quickly address any issues or concerns of employees. This allows travel managers to focus on other tasks as everything is taken care of by a TMC.
The business travel services also include pre-travel risk assessments, which provide instructions and advice for travelers on how to avoid or mitigate these potential risks.
They also provide other risk management solutions such as determining the destination's safety, looking at public health situations and political climate, live-traveler tracking, and preparing risk assessment and safety checklists, among many others. These business travel services ensure employees' safety and save you a lot of time and effort.
Get Free Traveler Risk Assessment Checklist
4. Improved Compliance and Reporting
Compliance is critical to business travel as companies must adhere to various travel regulations. One of the most important business travel services offered by a TMC is ensuring compliance with travel policies, regulations, and industry standards. This will be highly beneficial to your business in terms of compliance.
They also provide detailed reporting and analytics on travel expenses through T&E management software. The software allows you to track and analyze your employees' essential travel KPIs such as policy violations, employee and department-wise spending, expenses incurred every trip, and many others. This helps you with your business travel management process. 
5. Enhanced Business Travel Experience 
Using business travel services can enhance the overall experience for your employees. The TMCS provide personalized travel itineraries that consider employee preferences and needs. Some of them even offer concierge services, such as restaurant reservations, pick-up and drop service from the airport, and local sightseeing recommendations. 
Some of the best TMCs also use a corporate booking tool to provide personalized service. The tool uses predictive analysis to understand and analyze your employees' previous travel patterns and recommend the best options based on these patterns. Since the TMCs have tie-ups with major flights and hotels, employees can receive exceptional services such as preferred choice of food, hotel rooms with a view, great hospitality, and many more. This, in turn, improves the business travel experience for your employees. 
6. Streamlines Booking Process
Booking and managing business travel can be complex, especially if your organization has multiple employees traveling to different destinations. Travel managers must browse through various external websites or consumer travel apps to book the right hotel and flight options. This is a very tedious and time-consuming process. 
The right business travel services can help streamline your travel booking and management process, making it easier and more efficient. The TMC provides an online booking tool where travel managers or employees can make their travel arrangements quickly and easily as it combines all the flights and hotels in a single platform. Such a business travel service allows you to make all the travel and stay arrangements using a single software with just a few clicks. 
7. Enhances Corporate Social Responsibility
Corporate Social Responsibility (CSR) is a concept where organizations are obliged to fulfill their social and environmental responsibility. Choosing the right business travel services can help enhance your organization's CSR efforts. 
A TMC can provide sustainable travel options, such as eco-friendly hotels, carbon offsetting programs, and other environmentally friendly initiatives. They can also provide advice and guidance on responsible travel practices, such as sustainable business travel or implementing a green travel policy. 
Employ the Right Business Travel Services 
In today's global economy, business travel is necessary for many organizations' operations. However, managing travel logistics can be a complex and time-consuming process. By using business travel services, businesses can streamline their travel processes, save time and money, and reduce risks associated with travel. 
If you are looking for a travel management company that provides incredible business travel services, look no further than ITILITE. At ITILITE, we provide 24/7/365 business travel support, personalized itineraries, a seamless booking process, reduce costs and improve the travel experience of your employees. Moreover, our travel management software also has a feature where you analyze your carbon footprint as a part of CSR. 
Get in touch with our experts now to know more about ITILITE's advanced features.