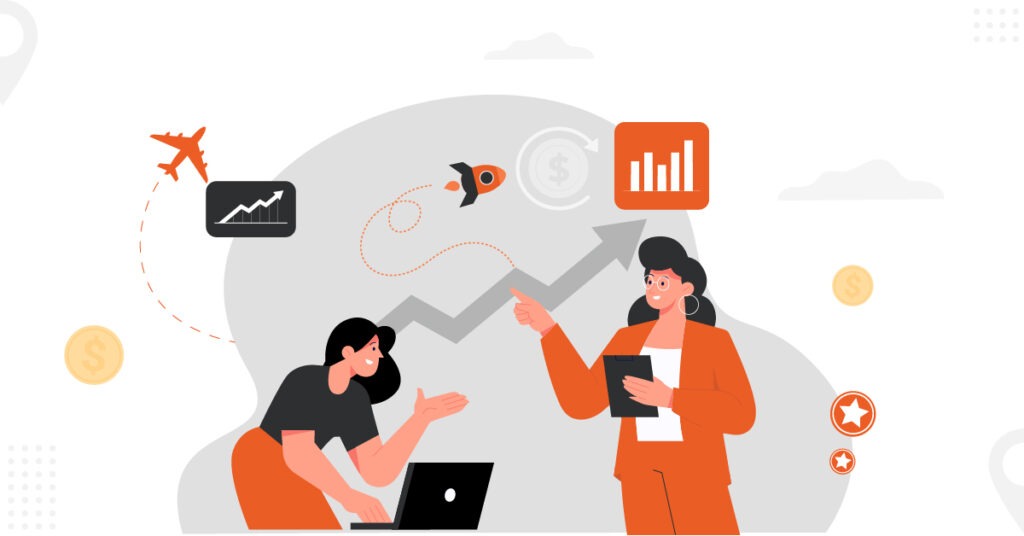 In the previous blogs, we elaborated upon how the recent economic slowdown has turned the companies' travel management process more ROI oriented. We analyzed what travel ROI optimization is and why it is the avant-garde of companies' travel management plan in 2023. We also discussed various policies companies plan on implementing to optimize the ROI of business travel.
In the last part of our 3-blog series, we will shed some light on what technological aid organizations need to practically implement travel ROI optimization strategies. We will put forth companies' travel process improvement "wishlist" and how having the ITILITE advantage can put them one step ahead.
First, let's look at the list of our customers' travel-tech-related needs.
Customer Wishlist
Travel Data Visibility
Complete visibility of travel data is a crucial requirement of our customers. "Complete visibility" means getting access to each travel-related expense on a single platform. Customers and prospects demand a single source of truth for online and offline booking expenses and all the other travel data. Through T&E integration, they can get all that data at one place. This can help them ascertain how much they are investing in each business trip and accurately calculate travel ROI.
Hence, we have seen that customers and prospects demanding travel and expense integration have increased from 40% to 70%.
Pricing Transparency and Predictability
Another popular customer demand is pricing transparency. Companies want a business travel management solution that doesn't confuse them with complicated pricing models with suspicious "hidden charges." They don't want an itemized billing model with a long list of complex expenses. Our customers phrased it by saying they don't want "death by a thousand cuts."
Hence, ITILITE's clean pricing model, a combination of no "itemized rate cards" and a pay-as-you-go payment system, was highly appreciated by our customers and prospects alike.
Deeper Tech to Ensure Higher ROI
Companies worldwide have realized that they need deeper technological support to ensure high travel ROI. This increased inclination toward technology was also visible in our interviews. Our customers wanted tech support for the implementation of the following ROI improvement steps:
Audit of corporate hotel rate: one of the primary customer requirements was to audit how many employees are booking hotels at the corporate rate. Companies also want their travel management solution to nudge the contracted booking options upwards in the booking list.
Flight re-shopping: companies are doubling down on cost savings for better ROI. Hence, they want a technological solution to track the flight prices after booking and rebook the tickets on the greatest drop.
Unused tickets: 1 out of 4 of our prospects wants a travel management solution that can help them avoid losing money on travelers' unused tickets.
Traveler Support
Travel support for road warriors during a business trip is one of the most prominent requirements of companies. They want a business travel management solution that provides 24/7 support regarding travel, accommodation, and all kinds of emergencies.
These are some of our customers' and prospects' tech-based travel requirements. Now let's look at how having the ITILITE advantage can put them ahead in the travel ROI optimization game.
The ITILITE Advantage
Deeper T&E Integration
The ITILITE platform offers state-of-the-art travel and expense integration. With our software system, administrators can automatically transfer travel data to the expense platform. This way, they can integrate travel transactions like flight, hotel, and rental car costs with other out-of-pocket trip expenses.
With all the data consolidated on a single platform, companies can easily view the entire trip cost and calculate ROI.
Automatic Flight Re-shop
The "price drop and re-shop feature" on the ITILITE platform tracks the flight prices after employees have made the bookings and re-books the tickets automatically whenever the price drops to the lowest. The amount saved is transferred back to the company's account. This helps companies save extra on flight bookings
Dynamic Policies
The ITILITE platform offers dynamic policy configurations to make the travel policy guidelines easily compliable. For instance, instead of setting a flat price limit for hotels across the US, companies can set up a policy to book "a good 3-star hotel." As a result, the software will automatically adjust the upper booking limit according to the most economical hotel prices in different states.
This will help companies prevent unnecessary overspending on hotels without compromising travelers' comfort and safety.
Pre-trip ROI Visibility
Companies can get higher travel ROI visibility by managing bookings with the ITILITE platform. ITILITE offers pre-trip ROI functionality wherein the admins can mandate travelers to enter the expected financial outcome from each business trip before sending the request. This way, the approver will be able to approve the high ROI trips and reject the requests they don't deem economically viable.
Early Booking Nudges
Flight costs form a significant proportion of travel costs. Moreover, according to a study, airline prices have increased by 25% due to inflation. Therefore, companies are looking for ways to cut flight costs. One way to do that is early bookings.
With the ITILITE platform, companies can nudge their employees to book flights early by enforcing stricter approvals (by top-level management, e.g., CXO) for last-minute bookings. Moreover, they can also provide rewards to encourage early bookings among employees.
Contracted Hotel Nudges
Companies with employees regularly partaking in business travel have preferred contracted hotels that offer them a discounted rate. If employees book those contracted hotels whenever possible, companies can save significant travel costs.
The ITILITE platform can help increase the booking rate of contracted hotels by nudging the contracted hotel options first while employees book their trips. Moreover, the system also provides a report summarizing which and how many employees have booked contracted properties to identify missed saving opportunities.
Employee Incentives
Another saving-oriented feature companies can get on the ITILITE platform is booking incentivization. Companies can reward the employees who choose cost-efficient flights and hotels by sharing a percentage of the saved amount.
This will encourage employees to book the lowest costing options whenever possible to maximize rewards.
Unused Flight Credits
The team of experts at ITILITE can help companies track unused tickets, analyze balances and expiry dates, apply for a refund or get the ticket transferred to another employee whenever possible. You can book an expert consultation to learn more about how ITILITE helps in utilizing unused tickets to ensure greater savings and better travel ROI.
Conclusion
With this, we have reached the end of our 3-blog series containing the summary of ways companies are planning to improve the ROI of corporate travel spend in 2023.
The primary insights we derived from the survey are that companies are not cutting down travel volume. Instead, they are focusing on implementing saving-oriented travel policies to optimize travel ROI while keeping traveler wellness in mind. Moreover, we touched upon the significant challenged companies face while creating such policy challenges.
In the end, we also elaborated on how ITILITE's integrated travel and expense management software is a panacea for all the challenges companies face while optimizing travel ROI.
If your company is looking to take the first step in the direction of travel ROI optimization, now is the right time to check out ITILITE. So, what are you waiting for? Book a free demo to get a first-hand experience of ITILITE's advanced features.