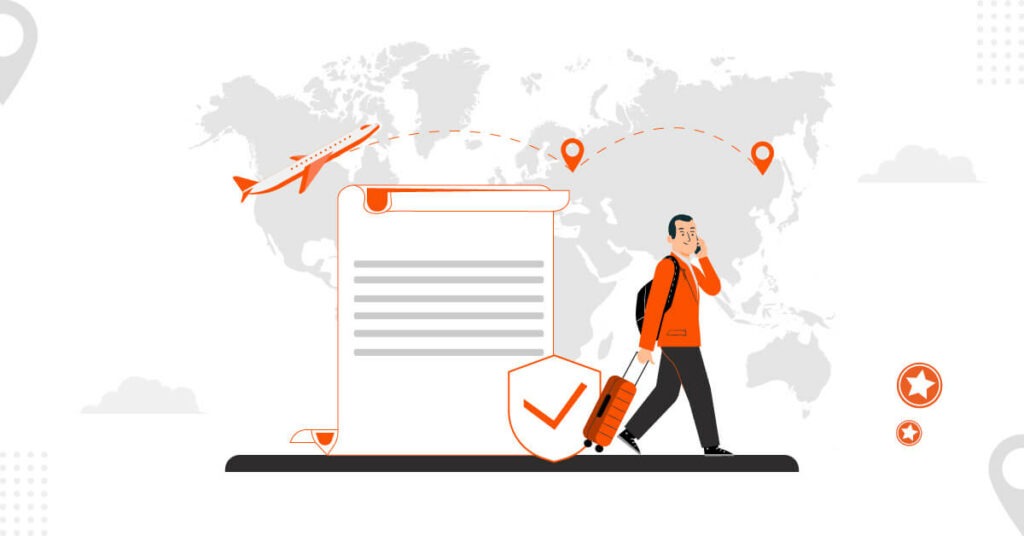 International travel is an important aspect of a company as it involves meeting prospective clients, attending business meetings/conferences, or signing new deals. And over the last few years, there has been a surge in the number of employees traveling internationally due to high demand in business needs. Hence, it becomes imperative for companies to set up policies for international travel management.
However, most companies find setting up international travel policies challenging. The challenges include balancing cost and traveler experience, handling individual traveler preferences, and policy compliance, among many others.
Listed below are some of the best practices travel managers should follow while setting up policies for international travel management:
1. Involve Key Stakeholders
The first best practice travel managers should follow while setting up policies for international travel management is involving key stakeholders. A proper policy lays the foundation of your company's travel process.
Hence, it is crucial to involve all stakeholders. The stakeholders include employees, CFOs, admin managers, HRs, and compliance officers.
While employees have first-hand experience traveling internationally, others may have years of experience handling various processes related to international travel. Therefore, by considering their inputs, experiences, and knowledge, travel managers can ensure that the policies align with the requirements and expectations of your company.
For instance, the chief CFO may want to review the policy to ensure compliance with the company's business travel budget.
2. Outline What is Necessary in the Policy
While drafting a policy, you should include what types of international travel will be covered. This can include business trips for attending events/conferences, training programs, onboarding new clients, etc.
The policy should also define who is eligible to travel internationally. This can include mid or senior-level employees, executives, or managers. Additionally, it is crucial that you outline criteria for international travel, such as the purpose of the trip, expected return on investment for business travel, total expenses for the trip, etc. By doing this, your international travel management process will be much better.
3. Automate your Travel Policies 
According to a study by Zippia, only 50% of employees follow their company's travel policy, and 60% find it difficult to understand. Hence, most companies face the challenge of having employees comply with their travel policies. And when employees violate travel policies, it can cost your company a fortune.
With the help of automation, you can ensure travel policy compliance. When you integrate your travel policies into an automated system such as travel management software, employees get real-time visibility into the policy. They can access the policy anywhere and at any given time, thus avoiding unnecessary spending.
You can also automate your approval process. With travel management software, you can determine if employees have booked trips outside the company's budget. This will allow you and your employees to take corrective action before the business trip begins.

4. Establish Proper Guidelines for Booking Travel
Another important point to remember is to establish clear guidelines for booking travel. These guidelines should include which airlines or hotels to choose, which class in-flight employees can book (whether business or economy), and if there are any restrictions on including certain services. In the policy, you can also include if employees can book through an external travel agency or via a travel booking platform.
For instance, you can create guidelines for different employee levels. If different groups of employees travel for different agendas and goals, you should create separate guidelines for each group.
Or if you have top C-level executives traveling for an important event/meeting, you should create different guidelines for them. Establishing clear and proper guidelines according to various scenarios helps you better manage international business travel.
5. Consider Risk Management
Business travel is no piece of cake. When employees go on business trips, they can encounter various risks, such as safety and security risks, natural disasters, civil and political unrest, flight delays, etc. Therefore, while setting up policies for international travel management, travel managers must consider risk management.
You can implement risk management by looking into the frequently traveled destinations and categorizing them on a scale of safe to high risk. You can then implement a corporate travel security policy with different protocols for these risk levels.
Determining the safety of the destination is one of the crucial steps toward better travel risk management. You should consider factors such as public health situation, climate, safe areas to book accommodation, etc. Moreover, you can also look up the US Department of State website for information related to international travel.
Travel managers must also incorporate a risk assessment checklist so everyone can refer to it before the business trip commences.
Get Free Traveler Risk Assessment Checklist
6. Implement an Expense Policy
When employees go on business trips, especially internationally, expenses can add up significantly. And if these travel expenses are not monitored, your company may incur losses. Therefore, in order to manage these travel expenses, organizations must implement or enforce the expense policy.
In expense management policy, travel managers or finance officers must include a complete list of all expenses that the company will pay for and the ones that the company won't.
With a robust expense management policy in place, you can ensure that everyone involved in the international travel management process will abide by it. The policy also helps the finance department with budget allocation, keeping a check on duplicate or fraudulent expense claims, and a simple process for expense reimbursement.
7. Communicate the Policies to Employees
Finally, once you have set up all your policies, you must communicate them to your employees. This can be done through company-wide meetings, training sessions, or email. The policy should be written in a clear and concise manner so that everyone understands, and it should also include examples of how to comply with the policy.
When you effectively communicate the policy, travel managers must ensure that all employees understand the requirements and expectations related to international travel. This way, you can ensure that everyone is aware of the policies thoroughly.
A good way to ensure policy compliance is to have an integrated travel and expense system that enforces policies automatically. You can check this aspect and others to calculate the current health of your organization's T&E system using the calculator below.
Make your International Travel Management Process Hassle-Free
Setting up policies for international travel management is an important process that can help companies manage costs, ensure compliance and promote employee safety and security. By following these best practices, travel managers can ensure a seamless experience for their employees during international travel.
However, if you find it challenging to follow these practices, you should consider investing in a travel management platform such as ITILITE.
At ITILITE, we help you create a robust travel policy according to your company's requirements, travel itinerary based on destinations, provide a risk management program, help with expense management policy, and many more.
Get in touch with our experts to know more about our advanced features.