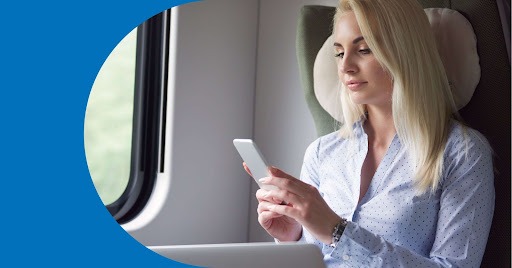 If your business is looking to streamline travel management, selecting the right online corporate platform is extremely crucial. Recent findings from a survey conducted by the Institute of Travel Management reveal that nearly two-thirds of travel buyers are dissatisfied with their current online booking tools, citing them as inadequate for their medium- or long-term requirements.
Hence, while browsing platforms in the market, ensure to carefully assess whether the platform meets your travel needs and exceeds expectations in delivering a seamless experience.
Look for the following features to identify the best online corporate travel platform.
Extensive Inventory
The best online corporate travel platform sets itself apart by offering an unparalleled range of options when it comes to flights, hotels, and car rentals. By integrating with the GDS, the platform ensures that employees gain access to the most competitive prices available in the market.
In addition, the platform keeps the inventory updated so that only real-time prices and availability are displayed.
With a comprehensive inventory at their fingertips, employees can select packages that best suit their needs while still complying with the company's travel policies. Such a vast number of options empowers employees to make choices that align with their preferences, ultimately enhancing their overall travel experience.
Personalized Recommendations 
The leading online corporate travel platform tailors packages according to the needs and preferences of the individual. For this purpose, the platform leverages data such as search history, past bookings, and preferences of the employee.
Personalization greatly reduces the time and effort required to book tickets. This is because employees are presented with curated, customized packages right at the top of the search results.
The impact of personalization extends beyond just the booking stage. Employees experience a heightened sense of comfort and familiarity during their business trips when they book customized packages. This not only enhances their satisfaction but also contributes to their overall efficiency during business travel.
AI Risk Predictions
The best online corporate travel platform sets itself apart by providing an innovative feature: AI risk predictions. The platform's custom intelligence system continuously analyzes hundreds of sources to identify any risks.
Through meticulous analysis, the platform generates risk assessments for countries and safety reports for cities, offering users comprehensive insights into the potential risks associated with their travel plans.
The platform goes beyond simply providing information; it actively supports users by delivering timely advice on safety issues that can be proactively avoided. Moreover, the platform sends initial alerts as soon as an incident occurs and continues to provide follow-up messages. This ensures that users are promptly notified of any critical updates that may affect their travel plans.
Real-time Reporting
The best online corporate travel platform ensures seamless access to real-time insights into travel spending for your organization. With this platform, your employees can conveniently submit expenses on the go while you gain immediate access to these submissions.
In addition, the real-time reporting feature empowers you to identify suspicious activities and track spending trends. This way, you can effortlessly check for compliance and detect any fraudulent activity that may occur.
The data collected via reporting through the platform is saved on the cloud automatically, eliminating manual data entry. The platform also offers consolidated reports, including total spending, department-wise expenditures, daily expenses, etc. By availing of these reports, you can stay on top of travel expense decisions.

Virtual Travel Consultant
One of the most invaluable features offered by an online corporate travel platform is the Virtual Travel Consultant (VTC). It leverages its capabilities to compare key metrics with those of similar companies, allowing you to gain valuable insights into potential improvements in your Travel and Expense (T&E) processes.
The VTC goes beyond just providing data; it offers step-by-step guidelines tailored to your specific needs, making it practical and achievable to reach your travel program goals. By following these recommendations, companies can witness a significant increase in their business travel return on investment (ROI) while enhancing overall cost-effectiveness.
What makes the VTC truly remarkable is its accessibility. You can access this resource at any time. This helps you drive continuous improvement in your travel program.
Seamless Customer Support
What sets the leading corporate travel platforms apart from others is its exceptional commitment to quick and reliable customer service.
Business travelers often face unexpected challenges while on the road. Whether it's dealing with delayed or canceled flights, lost baggage, or unsanitary hotel rooms, these issues can cause panic and frustration for travelers. However, the customer service team is well-equipped to handle such situations with efficiency and empathy.
With round-the-clock support, business travelers receive prompt guidance on how to navigate their trip and overcome any roadblocks they encounter. The support team understands the urgency associated with travel disruptions and is committed to providing the help required. This gives business travelers peace of mind regarding their safety and travel experience while they are on the road.
Mobile Accessibility
Nowadays, corporate travelers want to have the convenience of managing their bookings and itinerary changes while on the go. Relying solely on laptops or computers is no longer feasible in this mobile-driven era. That's why an advanced online business travel platform goes the extra mile by offering a dedicated mobile app.
The app significantly enhances the productivity of business travelers. It allows them to make bookings, modify their itineraries and control their travel plans on the go.
One of the key advantages of using a mobile app is the real-time alerts it delivers. Travelers receive immediate notifications regarding gate changes, flight delays, or any adjustments to their flight schedules. This approach helps travelers stay on top of their itinerary and ensures they never miss an important update.
Furthermore, some mobile apps provided by corporate travel platforms offer advanced features such as geolocation. This functionality allows travel managers to keep track of the location of their travelers at all times, ensuring their safety.
Integration with Third-Party Software
Data synchronization between different departments is crucial for the efficient functioning of an organization. For instance, when it comes to business travel management, integration with other key departments such as expense, finance, and HR is essential. The best online business travel platforms recognize this need and provide robust integration capabilities
By integrating with expense management platforms, the travel management platform ensures that travel-related expenses are seamlessly recorded, tracked, and reconciled. When a business traveler incurs expenses during their trip, the data is automatically synchronized between the two systems.
Further, integration with finance platforms enables the travel management platform to align travel-related financial processes with the overall financial management of the organization. Data such as travel bookings, invoices, and payment details are constantly updated in real time, removing the chances of duplicate data entry.
Choose the Right Corporate Travel Platform
In today's vast market of online travel management platforms, making the right choice is crucial to avoid wasting valuable time and effort. To ensure that the platform you select fulfills your specific needs, it is highly recommended to take a demo before committing.
ITILITE emerges as a leading provider of an advanced online corporate travel platform designed to streamline corporate travel management processes. With ITILITE, employees gain the convenience of making bookings themselves, even while on the go, while still ensuring policy compliance.
To further optimize your travel program, ITILITE goes the extra mile by offering a virtual travel consultant.
Book a free demo now and let out team guide you through the platform's functionalities, showcasing how ITILITE can effectively meet your specific travel management requirements.