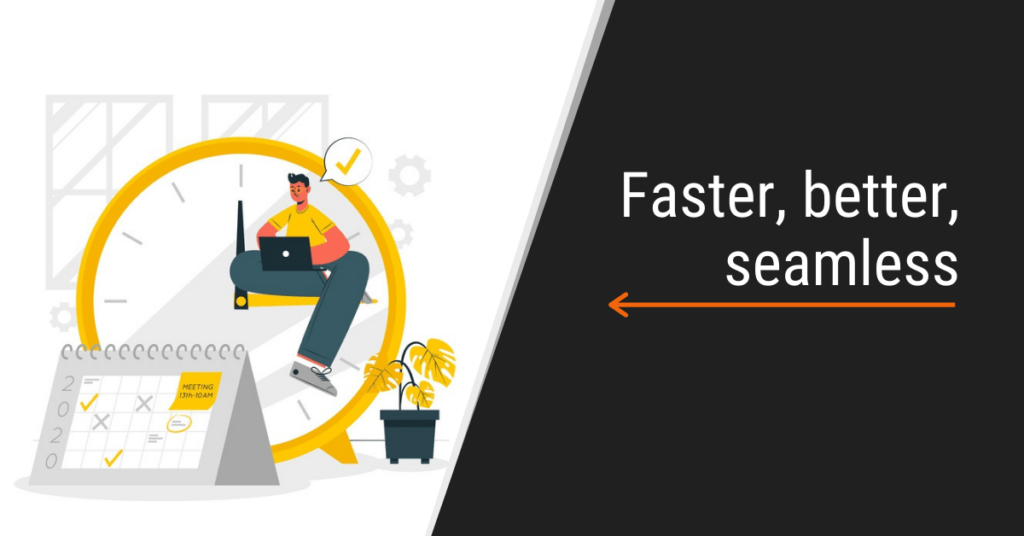 We outlined some of the new product launches we have brought to our customers in part 1 of the update article HERE. But we all know that the platform is not only travel & expense, it is the small details that makes life easier for travel managers & company planning teams. We have also released new features that would make reporting, management, and budgeting easier for all involved.
The Super-Update for On-Road Travel:
As workplaces start opening up, teams will need to revisit their daily commute as well. Taking that as a cue, here's how we are delivering safer on-road services.
With the new upgrade on the existing cabs capability, travelers will be completely safeguarded on every trip booked on the ITILITE platform.
Every booking will be subject to strong approval & policy guidelines to ensure visibility into each trip taken. The journey will be tracked, and logged into company records for seamless payment integration, and clearly documented records. In case of unforeseen circumstances, every traveler and travel manager can connect with an expert 24×7.
And this is not only valid for the daily commute, but also for long distance travel, airport pick-up & drop, and any requirement for on-road travel that the team may have. Additionally, a strong differentiator to other service providers, ITILITE assures pick-up once a ride has been booked, and an end to unforeseen surge rate escalations.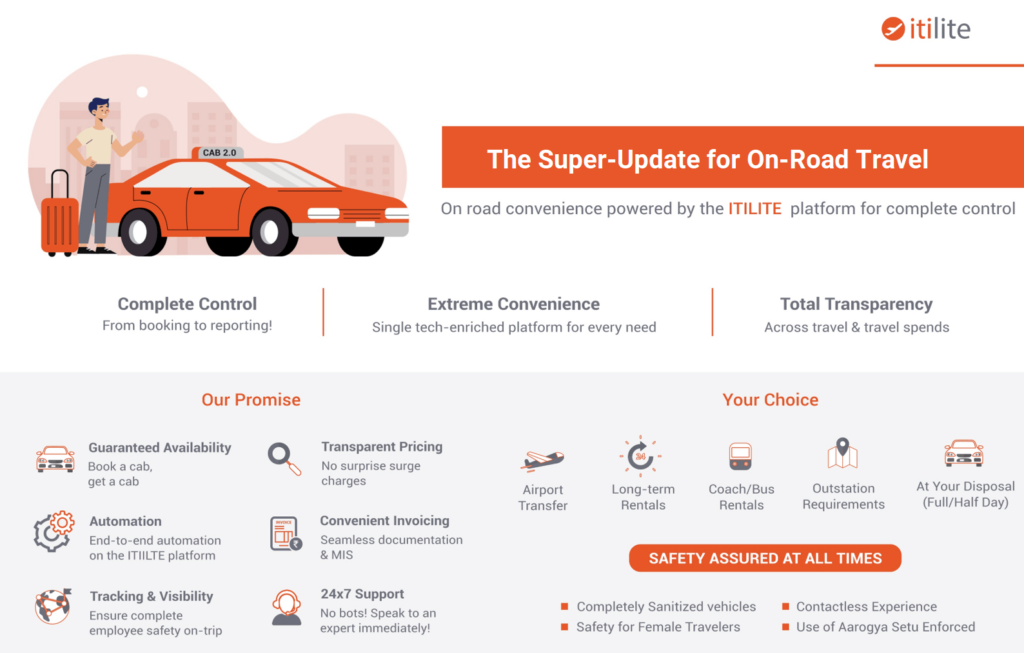 Platform Updates for Better Management
Effective & informed planning with customized data on demand: Planning and budgeting in the new world will be more complex due to absence of historical data to enrich the processes. Travel managers & finance teams now need customized information in order to build strong future plans and to budget effectively. ITILITE now enables granular and completely customizable charts and data for the needs of the company, to drive effective functioning across teams.
Speedier & more effective cancelation process: For flight travel, travelers will now be shown the cancelation amount at the booking stage on the platform, and can be initiated by the traveler directly. The aim is, through the completely automated system in place now, cancelation TAT will be reduced to 0.
Multi-currency planning now available: Now, multi-currency views are available while planning trips to different locations. Travel managers can view the budget for each trip in any currency of choice, thereby making planning easier, budgeting error-free, and efficient documentation for all associated teams across the travel management process.
Faster software integration capabilities: ITILITE now brings you pre-integrated capabilities for faster onboarding. With our battery of existing partners like ZOHO, Darwinbox, Expensify, and more, this will drive faster onboarding, and agile integrations for all customers.
These are some of the experiential changes that travel managers, finance teams, and planning teams will see with the ITILITE platform, going forward.
We would love to hear more from you if there are any updates or changes you would want to bring in. In case you would have something to share, or if you want to know more about these updates and launches, please reach out to us, or to your dedicated customer support teams.
If you missed it, read Part 1 HERE.