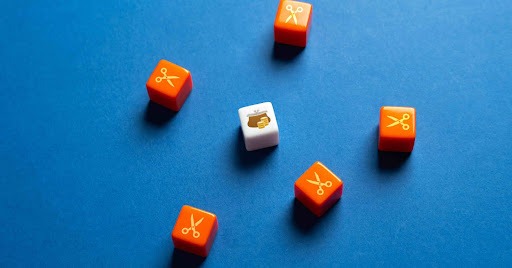 The Covid-19 pandemic is long gone, but its impact on business travel lingers. According to a recent report by Morgan Stanley, average airfares are expected to be about 9% more than the pre-pandemic level. Spending $90000 on flights will have a significant impact on your company's financial bottom line.
However, with strategic planning and smart decision-making, it is possible to effectively reduce your company's travel spend on airlines without compromising on business travelers' needs.
Here are several practical ways to trim your company's airline expenses and maximize ROI from each business trip.
Select a Good Travel Platform
Selecting a reliable travel platform is pivotal when it comes to reducing your company's travel spend on airlines. Statistics reveal that companies can save up to 30% on their travel expenses by making strategic choices in this regard.
One of the most significant advantages of using a reputable travel platform is gaining access to competitive airfare rates. These platforms often have established partnerships and negotiated deals with airlines, which can result in substantial savings.
Furthermore, a good travel platform like ITILITE streamlines the booking process, reducing the turnaround time to 90 seconds. This not only boosts productivity but also reduces the risk of costly errors. Moreover, with ITILITE's 96% compliance guarantee, you can ensure that your company stays within budget.
Strike Corporate Deals with Airlines you fly the most
Establishing corporate agreements with preferred airlines that your travelers frequently take can lead to negotiated fares, discounted rates, and other incentives tailored to your company's travel needs.
If you spend more than $250,000 on travel via an airline, you can easily leverage the travel volume and strike a deal.
With travel partners like ITILITE, you can forge strategic partnerships, secure cost-effective deals, and optimize your airline spending while maintaining a consistent level of service.
Encourage Travelers to Book Early
Promote a culture of early booking among your employees to take advantage of lower fares. You can do that by providing early booking cash rewards or by enforcing certain restrictions on late bookings.
For instance, with ITILITE's travel management platform, if your travelers book 7 days in advance, you can offer 30% of the booking amount to them as a reward. This strategy, also known as the "carrot approach," can help you save a significant amount on travel. 
On the other, to deter unnecessary late bookings, you can deploy the "stick approach," which involves implementing stricter workflows for last-minute requests.
By reserving flights well in advance, you will be able to secure more affordable tickets, especially for peak travel periods. With proactive corporate travel planning, you can capitalize on early bird discounts and availability.
Encourage Travelers to Consider All Available Flight Options
Encourage your travelers to explore multiple airlines and flight options before making a booking. For instance, you can ask them to look for various low-cost carriers or flights with multiple stops. You can also ask them to adjust the time of travel.
By comparing fares, routes, and schedules, they can uncover more cost-effective alternatives that meet their travel requirements without sacrificing convenience or quality.
Reduce Wastage of Unused Credits
Did you know that companies across the globe have reported having $1 million in unused flight tickets? If your travel spend is up to $250,000 in a year with a 15% cancelation rate, neglecting unused flight credits can have a significant impact.
Hence, to prevent such losses, it is important to track and manage unused airline credits or vouchers diligently. You can do that with the help of managing your travel program through software solutions like ITILITE.
With ITILITE, you can establish a system that ensures these credits are efficiently utilized before they expire, minimizing wastage and maximizing their value as a means of reducing future travel costs.
To learn more, book a free consultation with our travel experts today!

Improve User Knowledge of Features Like Price re-shop
Flight price drop post-booking happens more commonly than you think and is experienced by many travelers. Around 18% of all US flights experience a price drop. Hence, it is important for travelers and travel managers to know and make use of advanced features like price re-shop. 
Flight price reshop is an in-built capability in travel software solutions like ITILITE that automatically re-books the same flight at a lower price when flight prices drop. The feature has enabled organizations to save 6-10% on flight prices just by re-shopping upon each price drop.

One of our happy customers reported a saving of $84693 on bookings worth $1210926 in a span of mere 6 months.
If your road warriors have this feature working for them each time they book, you can capitalize on cost savings opportunities and proactively seek out more affordable options.
Review Travel Guidelines and Budgets According to Actual Spends
Regularly review your company's travel guidelines and budgets based on actual travel expenditure data. You can do that by asking fundamental process-related questions such as:
– Does your business model support First Class flight bookings today?
– Have you set up a budget for flights, or can users book a flight of any value?
– Are there separate itinerary-based, cost-based, and high-cost-based approval mechanisms?
Suggested Read:

Best Practices for Creating a Business Travel Approval Process
You can also analyze historical spend patterns, identify areas of overspending or cost inefficiencies, and adjust policies accordingly. This data-driven approach will ensure that your company's travel spend aligns with realistic budgetary targets.
Sign-up for Corporate Loyalty Programs
Enroll your company in corporate loyalty programs offered by popular airlines to unlock exclusive benefits and rewards. By accumulating points and leveraging status privileges, you can enjoy discounted fares, upgrades, and access to airport lounges, ultimately reducing your company's overall travel costs by 1-2%.
Reduce Your Company's Airline Spending With ITILITE
Reducing your company's travel spend on airlines is achievable through strategic planning and implementation of cost-saving measures. By implementing the abovementioned strategies and utilizing the right tools, your company can significantly reduce travel expenses without compromising business needs.
If you are looking for an efficient business travel management platform to help you reduce your company's spend on airline tickets, ITILITE is the answer for you. On the ITILITE platform, you can configure contracted flight vendors. 
The system will prioritize them while suggesting booking options to travelers. You also save up to 6-10% on flight prices with the automated price re-shop functionality. What's more? You can track and utilize unused tickets seamlessly.
This way, ITILITE helps you ensure maximum savings on airline tickets.
Want to learn more? Book a free demo with our travel experts today!