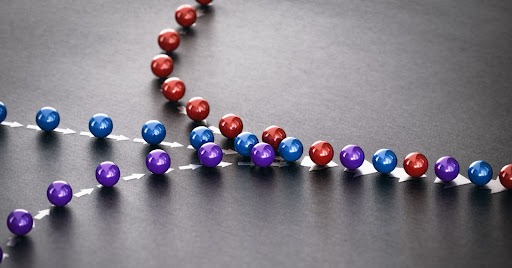 Business travel plays an important role in the growth of an organization. However, when companies expand, the challenges that come with travel management become more complex.
Amidst this, if enterprise travel management is not streamlined, you can face multiple bottlenecks. These include excessive paperwork and mistakes, delays in bookings, and problems with expenses.
Here are the best strategies that you can use to optimize your travel program and make travel-related processes more seamless.
Centralize Travel Booking System
Centralizing your travel bookings is an important step in streamlining your enterprise travel management process. It enables employees to have a single platform to access all their travel needs. This streamlines the booking process and eliminates the need for multiple logins and platforms. As a result, it makes bookings more convenient for travelers.
The centralized system provides access to a wide range of travel options, including flights, hotels, car rentals, and other services. Employees can compare and book from a curated list of suppliers.
Moreover, these platforms often offer time-saving features, such as saved traveler profiles and preferred payment methods. This minimizes data entry and allows travelers to complete bookings quickly with minimal effort.
Implement Pre-Trip Approval Process
To streamline enterprise travel management, you can implement a pre-trip approval process. A pre-trip approval process is when employees need permission from their managers before booking work-related travel.
This process serves as a checkpoint to ensure that all travel arrangements align with the company's travel policy. Employees must show that their trips are essential for business purposes.
Getting pre-approval means employees must ask for permission at least a few days before traveling for work. It prevents last-minute trips that cost more and may have fewer options. Consequently, it encourages employees to plan ahead and make well-considered travel choices.
Enforce Travel Policy Compliance
Having a well-defined policy is not enough. To streamline business travel management, you must enforce it properly. This way, you can control various aspects, such as travel expenses, more effectively. The policy sets limits on spending on all travel-related costs, helping to avoid unnecessary expenses.
To enforce your policy, you must regularly communicate it to all employees and ensure they understand its guidelines. You can also offer training sessions or provide an easily accessible online document to keep the policy top-of-mind.
Further, you can use travel management software to streamline policy checks. The software shows in-policy packages to the employees. Also, when a booking violates any policy rules, the system notifies the approver for further checks. 

Allow Usage of Corporate Credit Cards
Corporate credit cards centralize all travel-related expenses onto one account. This makes it easier to track and manage travel spending. It simplifies the payment process and reduces the need for multiple reimbursements to employees.
Moreover, corporate credit cards eliminate the need for employees to use personal funds for business travel expenses. As a result, employees do not have to worry about their monthly cash flow related to business expenses.
Further, corporate credit cards enhance spending visibility. This helps in identifying patterns and allows for better expense analysis.
Using preferred suppliers has many benefits for companies. These suppliers offer special rates and discounts to businesses, leading to cost savings.
Moreover, these suppliers are familiar with the organization's needs and preferences. Therefore, when employees book through these suppliers, they receive consistent and quality service. The supplier tailors these services to the company's needs, creating a smooth travel experience.
Further, when you work with selected vendors, it simplifies vendor management. It does so by reducing the number of suppliers to track and improving coordination.
Additionally, using preferred suppliers streamlines the booking process. The suppliers integrate into the company's travel management system. This makes it easier to access negotiated rates and track expenses.
Leverage Data Analytics
Data analytics provide important insights to streamline enterprise travel management. By analyzing travel data, companies can fine-tune their travel policies. Data-driven policy adjustments can lead to better compliance.
In addition, you can forecast travel demand based on historical data and external factors. This assists in planning for peak travel periods, ensuring the availability of preferred suppliers. This prevents last-minute booking challenges.
You can also evaluate the performance of travel suppliers. For instance, you can check KPIs such as reliability, service quality, and adherence to negotiated rates. This allows you to maintain strong partnerships with suppliers and negotiate better deals.
Provide Robust Traveler Support
When employees are on the road, they may need professional guidance in case of queries or emergencies. For this purpose, you must ensure that you provide them with the best-in-class travel support. Providing around-the-clock traveler support ensures that employees can get help at any time, no matter the time zone or travel-related issues.
Moreover, 24/7 traveler assistance ensures tracking and communication with employees during their trips. This enables you to monitor their well-being and address any concerns promptly.
Partner with a Travel Management Company (TMC)
To efficiently streamline your enterprise management, you can partner with a travel management company. TMCs have extensive knowledge and experience in the travel industry. They stay updated with the latest trends, regulations, and best practices, ensuring that your company benefits from their expertise travel management.
TMCs often have established relationships with airlines, hotels, car rental companies, and other travel suppliers. They can negotiate corporate rates and discounts, leading to cost savings for your company.
In addition, TMCs regularly assess travel performance and traveler feedback. They provide insights that can help you optimize your travel program.
Ultimately, when you partner with TMCs, you can focus on important strategies instead of daily tasks. This helps create a better, more efficient, and traveler-friendly management system.
Seek Employee Feedback
Employee feedback is crucial in streamlining enterprise expense management. It helps uncover pain points and challenges faced by travelers during their trips. Understanding these issues allow travel managers to address them and improve the overall travel experience.
Further, employee feedback can help you stay updated with changing demands and adapt travel policies and services accordingly.
Streamline Enterprise Travel Management
These tips can help you in unlocking the full potential of your travel management process. However, if you want to streamline travel management without worrying too much about the do's and don'ts, consider leveraging the expertise of a TMC.
ITILITE is a new-age TMC that redefines corporate travel with modern solutions. From bookings to travel expenses, we've got you covered at every step of your journey. Our user-friendly platform offers seamless booking experiences, saving you time and effort. Plus, our 24/7 support provides peace of mind, assuring the safety and satisfaction of your employees when they are on the road.
To know more about the benefits, book a demo now.