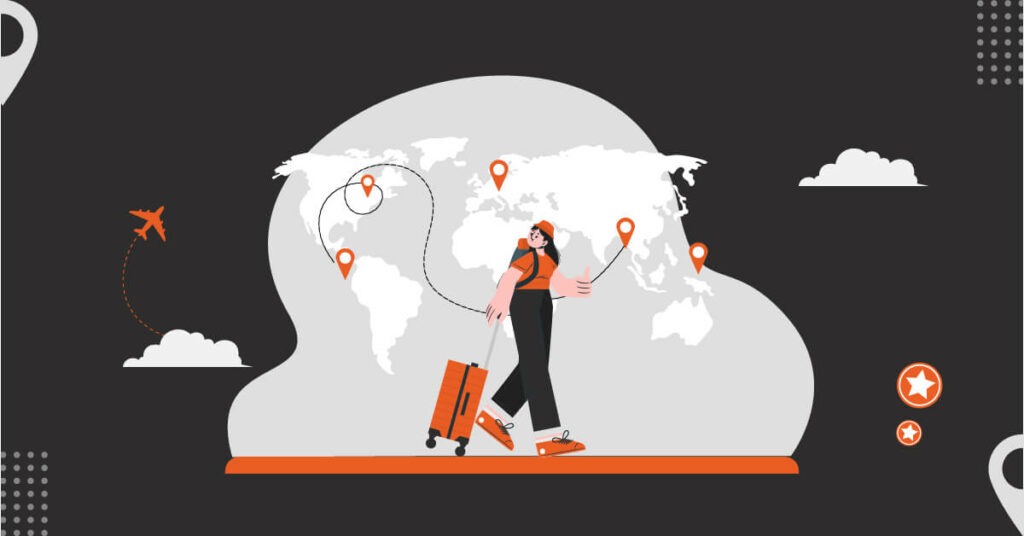 As a travel manager, juggling multiple business trips can be a challenging task. With the increasing demands of business travel, managing multiple itineraries and bookings can quickly become overwhelming.
Moreover, from ensuring employee safety to controlling travel expenses, there are many factors to consider when managing multiple trips at once. However, with careful planning, travel managers can ensure their travelers have a seamless experience.
Given below are seven tips that travel managers can use for effective business trip management.
Plan in Advance
Managing multiple business trips effectively requires you to make arrangements ahead of the trips. You can start by creating detailed itineraries for each trip and then proceed to make bookings.
Planning in advance has many advantages. For instance, you get enough time to manage and schedule everything effectively without having to rush. Further, booking early allows you to get the best rates on flights and hotels.
Moreover, by preplanning, you can check whether the documents of your employees, such as visas, passports, etc., are up to date and if any of them need to be renewed.
Prioritize Trips
For efficient business trip management, you can prioritize the trips based on several factors. Some of them include:
Urgency of each trip: Each trip may have a different purpose and urgency level. For example, some business trips are time-sensitive, such as meeting a potential client or investor. Another instance would be business trips to obtain permits. Such trips should be kept on high priority.
Potential impact of the trip on business: When prioritizing business trips, you must consider how it can benefit the company. For instance, trips that lead to an increase in sales or improve client retention are more impactful than the ones that focus on networking events and conferences.
Stay Organized
Staying organized is one of the most important elements of business trip management. To do this, you can simply use an online calendar or scheduling tool so that you can keep track of various deadlines. You can also color-code the trips to differentiate them for your ease.
These tools are quite beneficial since you might be dealing with different time zones. In addition, you can create a to-do list and check off tasks once you complete them. This ensures you do not forget anything essential while managing multiple tasks simultaneously.
Use Travel and Expense Management Software
Travel managers have a lot on their hands while managing trips, such as streamlining bookings, managing expenses, ensuring policy compliance, and fulfilling traveler preferences. However, one of the most practical ways to manage these tasks is with the help of travel and expense (T&E) management software.
Some of the ways in which it aids travel managers with business travel management are:
Consolidates data: T&E software centralizes data of all trips, such as bookings and itineraries, to one dashboard. This way, it eliminates the need to search for data from different sources, such as spreadsheets, manually.
Allows self-booking: T&E software provides business travelers with the flexibility to choose flights and hotels of their preference from a vast travel inventory. This not just improves traveler satisfaction but expedites the booking process and makes it more efficient. Despite this flexibility, travel managers retain control over all bookings through trip approvals.
Simplifies expense reporting: Managing expenses for multiple trips is a critical task for travel managers. However, it can end up being daunting without the right tools in place. T&E software streamlines expense reporting by enabling travelers to record their expenses by uploading pictures of their receipts. After that, they can create an expense report and submit it for approval in a few clicks.
Automates data entry: The software uses OCR (Optical Character Recognition) to extract receipt data and store it on the cloud. Since there is no human intervention in this process, there are minimal chances of error in data. Needless to say, it significantly reduces the burden on travel managers to capture data on all trips.
Ensures policy compliance: T&E software helps ensure travel policy compliance by enforcing company travel policies during the booking process. This helps to eliminate any out-of-policy bookings and prevents any unnecessary expenses. In addition, T&E software can automatically flag any policy violations, such as fictitious expenses.
Try Travel Management Software Now
Delegate Travel Support
Business travelers are prone to facing certain challenges on their business trips. They might also want to contact someone for general queries. However, travel managers already have a lot on their plates when they are overseeing multiple trips and cannot respond to each and every question of travelers. Therefore, it is best to delegate travel support to someone with expertise.
For this purpose, you can reach out to a travel management company. These companies have dedicated teams available 24/7/365 to provide assistance to business travelers whenever they need it. This way, travel managers can be rest assured that any issues that the traveler faces will be sorted out and can focus on other aspects of business trip management.
Have a Travel Risk Management Plan in Place
The safety and well-being of travelers are crucial and shouldn't be overlooked. A travel risk management plan mitigates risks such as natural disasters, medical emergencies, and security threats.
By having a travel risk management plan in place, travel managers can respond quickly and effectively to any emergency situation that may arise during the trips. This is especially important when managing multiple trips as the risk of incidents and emergencies increases.
In addition to ensuring the security of travelers, this plan also minimizes the potential legal liabilities of the company.
Get Feedback
Getting feedback from business travelers is crucial in managing multiple business trips simultaneously. By gathering feedback, travel managers can identify areas that need improvement and make necessary changes to enhance the travel experience for future trips.
It also helps identify issues that may have been overlooked, such as long wait times at the airport, uncomfortable hotel rooms, or difficulty with expense reporting. Travel managers can implement this feedback to optimize their travel program.
Manage Multiple Business Trips Seamlessly
As a travel manager, you would know the struggle of keeping track of every detail while handling trips. However, the right tool can make this process a lot easier and help you get the most out of your travel management process.
ITILITE is a travel management software solution that is a boon for travel managers. It consolidates data of all trips on a single platform. Moreover, it enables employees to book their tickets themselves while ensuring policy compliance. We also offer 24/7 travel support so that you can be assured that your travelers feel safe on the road.
To know more about the benefits, book a demo now.

Author
:
Rushmi Behrani
Rushmi Behrani is a content marketer at ITILITE. She specializes in writing content for B2B SaaS, travel and finance. A baking enthusiast by heart, her most cherished memory is opening a cafe during her college days.