ITILITE recently received a distinguished industry award from a well-known B2B review platform, proving the solution's superior and outstanding performance as an expense management software.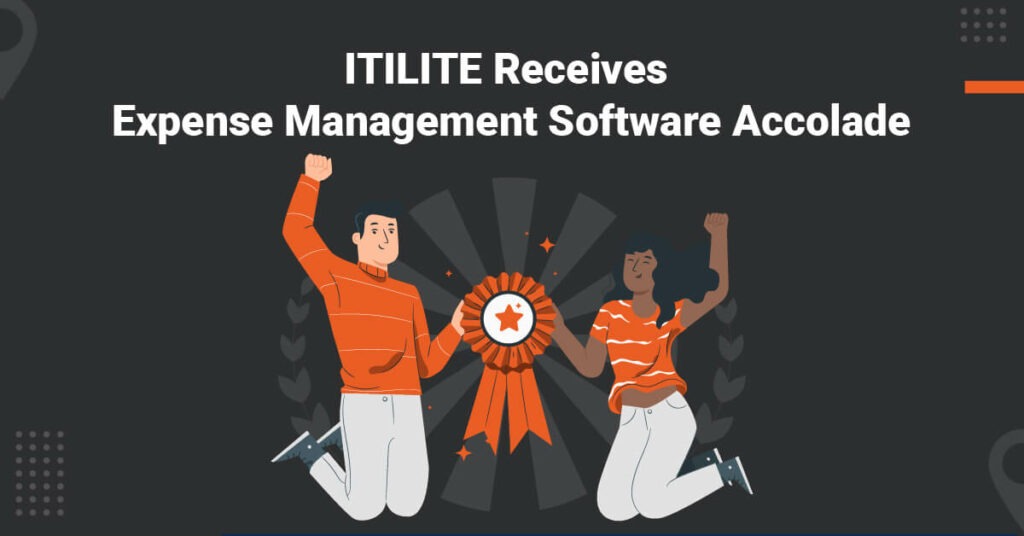 FinancesOnline, one of the leading software review platforms today, recently presented ITILITE with a Rising Star Award, confirming our brand's increasing user base and fast-growing popularity. The award is given to considerably new software products that have gained market validation over a brief period of time.
Among other criteria, FinancesOnline delved into the substantial volume of social mentions and positive feedback on our product as a sign of user satisfaction. Software reviewers from FinancesOnline also prepared a comprehensive ITILITE review and observed that it showcases robust features to help business leaders succeed. They also evaluated our support agents and found our staff dependable and attentive.
In their assessment, FinancesOnline's expert reviewers acknowledged our product's user-friendliness and comprehensiveness. Among the features they highlighted are its virtual travel and expense (T&E) consultant and expense and travel management platform.
The report commended how the virtual consultant can provide a 360-degree view of the T&E program so you can unlock your organization's actual savings potential. The tool can lessen last-minute bookings and policy infringements while reinforcing overall company compliance. At the same time, it can help assess key metrics of leading companies in your industry so you can determine how to enhance your T&E operation.
Furthermore, they noted that the platform provides information continuously with instructions so you can accomplish your program goals. It gets rid of the dependency on complicated dashboards and unreliable external consultants. Besides those mentioned, the software reviewers lauded the expense management function that lets employees file reimbursements effortlessly and removes the demand for manual audits.
It streamlines the expense filing process by allowing employees to scan receipts digitally. With a report showing 5.07 billion people globally utilizing the internet, this feature conveniently speeds up the process.
In addition, with the platform, users can auto-create their draft expenses for rental cars, hotels, and flights. Moreover, businesses can set up expense policies based on categories and notify workers if they claim payment beyond policy limits. Thus, deterring fraud by identifying out-of-policy expenses and duplicate receipts.
Their review also complimented the travel management platform that sets up alerts and budgets for the organization, staff, and departments that travel regularly. In addition, businesses can integrate the tool with their current human resource or accounting software for a smooth flow of travel details. All these features are what review platforms search for on their list of best accounting software today.
ITILITE would like to give thanks to FinancesOnline for appreciating our hard work. Earning accolades from well-known organizations such as this motivates us to deliver top-notch expense management solutions even better.
We also extend our most profound appreciation to the loyal teams who have trusted us with their expense management requirements. Rest assured that we will continue to develop premium services and come up with more features in the coming years so you can enhance your total experience and satisfaction with our brand. We look forward to more decades of collaboration and helping you maximize your company management efforts.

Get the latest in your inbox
Subscribe to the Itilite blog and never miss a post!