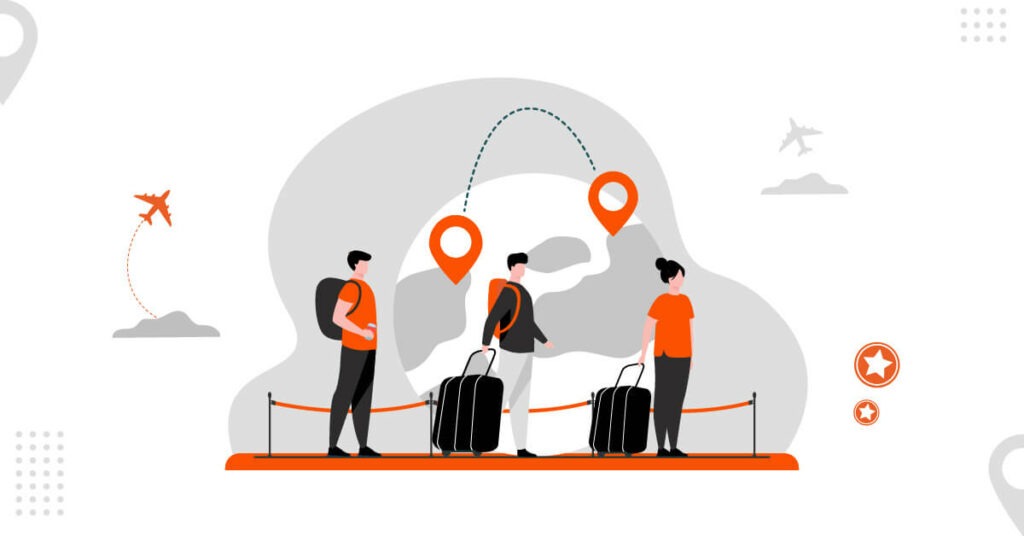 As a travel manager, one of your primary responsibilities is to arrange travel for your company or organization's group trips. Whether for a conference, a team-building retreat, or an offsite meeting, planning group travel can be daunting.
You need to find a suitable date and finalize it, source airfares, book hotels for a group of business travelers, and organize transportation for the whole group. And if multiple groups are traveling simultaneously, then budgeting can be a major issue.
Hence, it is crucial that travel managers leverage group travel discounts to save money and make the most of your company's travel budget.
Let's see some valuable tips that you can use to obtain group travel discounts for group travel.
1. Plan Ahead
It may sound very obvious, but planning your group travel in advance is one of the best ways to get a group travel discount. The earlier you start planning, the better your chances of finding good deals.
Here are some ways in how planning ahead can help you save money on group travel.
Flights: Airlines usually offer some of the best discounts and prices when they first go on sale, which is usually several months in advance. They usually charge exorbitant rates if you book at the last minute or close to the departure date. With multiple employees traveling, booking flight tickets at the last minute can be a hassle and can significantly affect your travel budget. Hence, ensure that you book these flights early for the group to save money and avail yourself of group travel discounts.
Hotels: Similar to flights, hotels offer the best rates when booking in advance. When you're looking for a group, you'll likely need multiple rooms, which can be challenging if you wait until the last minute. By booking early, you can secure the number of rooms you need and negotiate better rates with the hotel.
Activities: Many activities, such as local tours and attractions, offer discounts for employees in groups. However, to avail of these discounts, you may have to book in advance to take advantage of them. Additionally, some activities may have limited availability, especially during peak travel periods. Booking in advance can ensure that employees traveling in groups gets to participate.
By booking early, you can secure better prices on flights, hotel rooms, and activities and ensure that your group has a successful and cost-effective trip.
2. Look For Group Travel Discounts
Travel managers are always looking for ways to save money. However, few know that most airlines and hotels offer group booking discounts. This can be a significant advantage if you want to save money on your group travel expenses. Group booking discounts typically apply when a minimum number of travelers is met, which can vary depending on the airline or hotel's policy.
For instance, an airline may offer a 10% discount on the regular fare for a group of 10 or more travelers. Hotels may offer a similar discount on the room rate for groups that book a certain number of rooms.
To take advantage of these discounts, contact the airline or hotel's group booking department directly. The group booking department will provide information on the discount rates and the terms and conditions that apply to the group booking. The terms and conditions may include requirements such as a minimum stay, a non-refundable deposit, or a deadline for making the booking. Hence, you must carefully review the terms and conditions to ensure they are suitable for the group's needs and budget.
By contacting the airline or hotel's group booking department directly, you can access pre-negotiated rates and take advantage of discounts that are not available to individual travelers.
3. Negotiate With Airlines And Hotels
Negotiating with airlines and hotels can effectively get group travel discounts and reduce your organization's travel expenses. When negotiating with airlines and hotels, it is important that travel manager have a clear understanding of your organization's travel needs and budget.
This includes knowing how many employees will be present in a group, when and where they need to travel, and what is the budget for travel expenses. This information will help you negotiate effectively and get the best possible rates and terms for your group travel.
When you negotiate with airlines and hotels, it is always better to have a backup plan if your negotiation is unsuccessful. This might include researching alternative airlines or hotels that offer better rates or terms or considering alternative travel dates or times.
For instance, you can write to your preferred airline or hotel and their alternatives for group travel discounts. This will help you in benchmarking not just the prices and discounts but also the amenities. If the alternates provide better rates, you can use it to compare with your preferred airline/hotel.
4. Make Use Of Loyalty Programs
Loyalty programs are rewards programs offered by airlines and hotels to frequent travelers. These programs offer benefits such as discounts, upgrades, and free travel or hotel stays, based on the number of miles or nights traveled.
To take advantage of loyalty programs for group travel, you must first enroll in the loyalty programs offered by the airlines and hotels your organization uses most frequently. This will allow your employees to earn points or miles for their travel, which can then be redeemed for discounts, upgrades, or free travel or hotel stays.
Many loyalty programs also offer benefits for group travel, such as discounted rates or bonus points for booking multiple rooms or flights. These benefits can help to reduce your organization's travel expenses and make group travel more affordable.
5. Leverage A Travel Management Company
While negotiating with hotels directly can be beneficial, it is more advantageous to have access to negotiated rates.
If you are wondering how to access these rates, leveraging a Travel Management Company (TMC) is the answer. A TMC, such as ITILITE, partners with the industry's leading flight and hotel vendors across various destinations. They also identify the top destinations that your employees often travel to and the frequency. Based on that, TMCs negotiate with hotels and flights for the best group travel discount.
By doing this, you can secure the most favorable rates for group bookings and streamline the reservation process from the beginning to the end. This also helps you optimize your business travel management process.
Group Travel Discounts Can Help Your Organization Save Significantly
Managing group travel is one of the most significant challenges faced by travel managers. Managing expenses becomes more difficult with group travel, especially when multiple groups have to travel together. By following the tips outlined in this blog, travel managers can ensure getting group travel discounts which will help save travel costs.
A better way to get group travel discounts is with the help of TMC, such as ITILITE. At ITILITE, we partner with the leading hotels and airlines in the industry to help you get better group deals and discounts. Moreover, our travel management software also provides you with extensive travel inventory, personalized bookings, and the best booking options.
If you are looking to avail group travel discounts, get in touch with our experts now!
Try ITILITE for free now!