16 Useful Tips For Your First Business Trip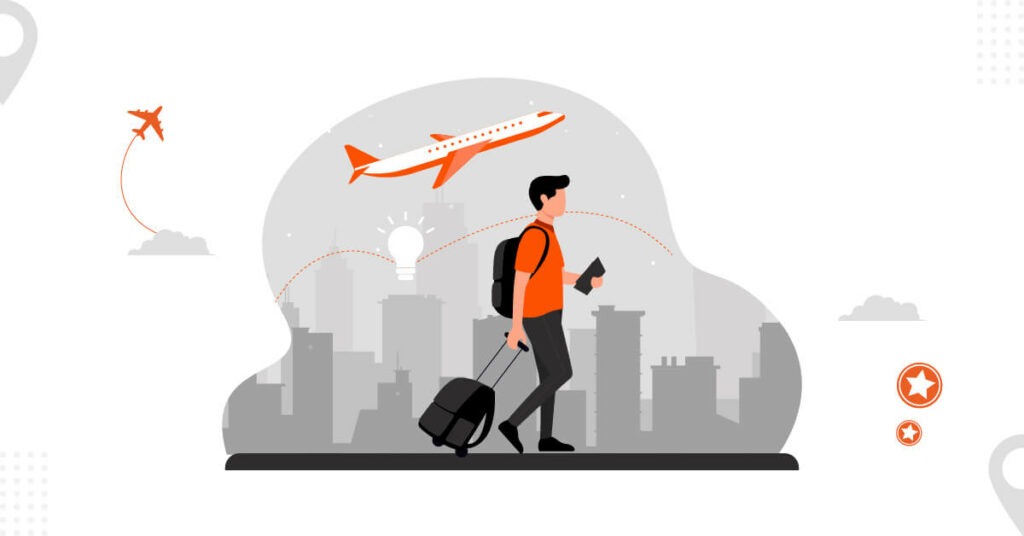 Going on your first business trip might feel exciting yet intimidating. You'll have to face the challenge of adjusting to new surroundings and a different routine. However, with the right preparation, you can ensure a smooth travel experience from start to finish.
In this blog, you will find useful tips that will help you navigate your first business trip successfully and avoid any hiccups along the way.
1. Go Through Your Company's Travel Policy
If you are going on your first business trip, you must review the company's travel policy thoroughly. Business travel policy acts as a manual for all guidelines that you must follow to have a smooth business trip as well as ensure your safety.
Further, going through the travel policy helps you understand which expenses are reimbursable. This way, you can make mindful expenditures on your business trip without worrying about expense report rejections.
2. Make A Travel Checklist
A travel packing checklist is helpful in ensuring that you don't forget to pack anything essential for your trip. By using a checklist, you can review all the items you need to bring, including travel documents, clothing, toiletries, electronics, and other necessary items.
This helps you avoid the stress and inconvenience of realizing that you've forgotten something important once you are already on your trip.
3. Pick The Right Luggage
Selecting the right luggage for your business trip can create a significant impact on the convenience of your trip. For your first-time business trip, select sturdy carry-on luggage that is lightweight, easy to move around, and looks professional. In addition, ensure that it matches your airline's requirements.
Usually, the standard size of carry-on luggage is 22"x14"x9" inches. Nowadays, many bags come with smart features such as anti-theft protection, built-in luggage scales, and a GPS tracker. You can invest in these to have a safer travel experience.
4. Avoid Overpacking
When going on your first business trip, it's important to pack only what you require to avoid being weighed down by excessive luggage. Not just this, overpacking also negatively impacts your productivity as it becomes more challenging to keep things organized in your bag. By packing light, you can navigate easily and save some space in your bag for unexpected purchases.
5. Carry Vitamins and Melatonin
Business trips are exhausting, and maintaining a healthy diet can be difficult while you are on the go. Vitamins help you fulfill the nutrients that you might be lacking and energize you. Further, some vitamins, such as B-complex, can help reduce stress while traveling.
Further, melatonin improves sleep quality, making it easier to adapt to different time zones and schedules.
6. Keep Backup Cash In Your Carry On
Keeping backup cash in your carry-on is important for many reasons. For instance, your wallet might be stolen, you can't find an ATM nearby, or your debit card isn't working.
Being stranded in an unfamiliar location without cash is very inconvenient and unsafe. Keeping backup cash can provide security and peace of mind if an unexpected situation arises during your trip.
7. Pack a First Aid Kit
Packing a first aid kit is important so that you stay prepared for minor accidents and illnesses. When traveling for business, it's not always possible to have immediate access to medical facilities. However, with a first-aid kit, you can relieve yourself promptly until you get further professional help.
For cuts and scrapes, you can pack ointments, band-aids, gauze, antiseptic wipes, etc. For illnesses, you must have medication for stomach aches, cold and cough, travel sickness, and allergies.
8. Use AirTag
To safeguard your luggage, wallet, and other important belongings from getting lost or stolen, consider attaching an AirTag to them.
An AirTag is a compact Bluetooth device that allows you to track your belongings through your phone. It features a built-in sound alarm that can be triggered from your phone if the AirTag is in range, helping you locate your belongings more easily.
9. Check-In Online
Checking in online provides various benefits when going on your first business trip. Through online check-in, you can get the boarding pass on your phone, allowing you to skip long queues at the airport. This is extremely beneficial for business travelers who have time-sensitive itineraries.
Additionally, online check-in usually allows you to choose your preferred seat, giving you more control over your travel experience.
10. Avail TSA PreCheck
The TSA PreCheck program offers expedited screening to passengers which helps reduce the time spent waiting in long security lines at the airport.
With PreCheck, you do not have to remove your shoes, belts, etc., or take out your laptop from your carry-on. This way, you can have a smoother and hassle-free experience at the airport. TSA PreCheck costs $78 and is valid for 5 years.
11. Use A Travel App To Keep Your Bookings Organized
As a first-time business traveler, you want to stay organized and be in control of your trip. A business travel management software solution can help you manage your bookings and itineraries from one dashboard. Moreover, you can make flight and hotel bookings according to your preference at economical prices and cancel bookings if you have last-minute changes in your plan.
Additionally, the software allows you to store all your travel-related documents in one place, making it easy to access them whenever you need them.
12. Take Travel Accessories To Make Your Trip Smooth
To make your business trip smooth, you can carry electronic accessories such as noise-canceling headphones, a power bank, and a universal travel adapter. You can also enhance your flight comfort by using a neck pillow, eye mask, and earbuds.
13. Take Precautions Against Cybercrime
One of the major threats that business travelers face is cybercrime. Using public Wi-Fi at airports and hotels leaves you vulnerable to malicious online attacks.
To avoid this, you can carry a portable hotspot to access the internet anywhere. Alternatively, you can use a Virtual Private Network (VPN) which encrypts confidential data, allowing you to use the internet securely.
14. Carry Business Cards
Business cards are a valuable networking tool that allows you to build connections when you are at a business lunch or event. Exchanging business cards after a brief conversation with a potential customer or partner leaves a lasting impact and makes it easier for them to connect with you later on.
15. Research Ground Transportation Options
When you go on your first business trip, you must research local transportation options beforehand. It allows you to plan your expenses and understand the best route/travel option so that you can minimize the risk of getting late to meetings.
16. Save Important Locations Offline On Google Maps
Your safety and convenience are crucial when you go on your first business trip. One way to achieve this is by saving important locations offline on Google Maps. With this feature, you can access your saved locations quickly and easily, regardless of your internet connectivity status.
Offline navigation can be particularly beneficial when you are in areas with limited or no network coverage, where you might encounter difficulties trying to access online maps.
Ensure That Your First Business Trip Is A Success
If you put these tips into practice, you can have a seamless travel experience. To keep your travel data and itineraries organized, you will need a travel management software application.
ITILITE is an advanced travel management software solution that lets you keep track of your upcoming trips to stay on top of your schedule. You can also make bookings according to your preferences from a wide range of inventory and modify your itinerary on the go.
We also offer 24/7/265 travel support which is crucial for first-time business travelers. Our dedicated support team is there to solve your queries and assist you even beyond business hours.
To learn more about the application, get a free demo now.