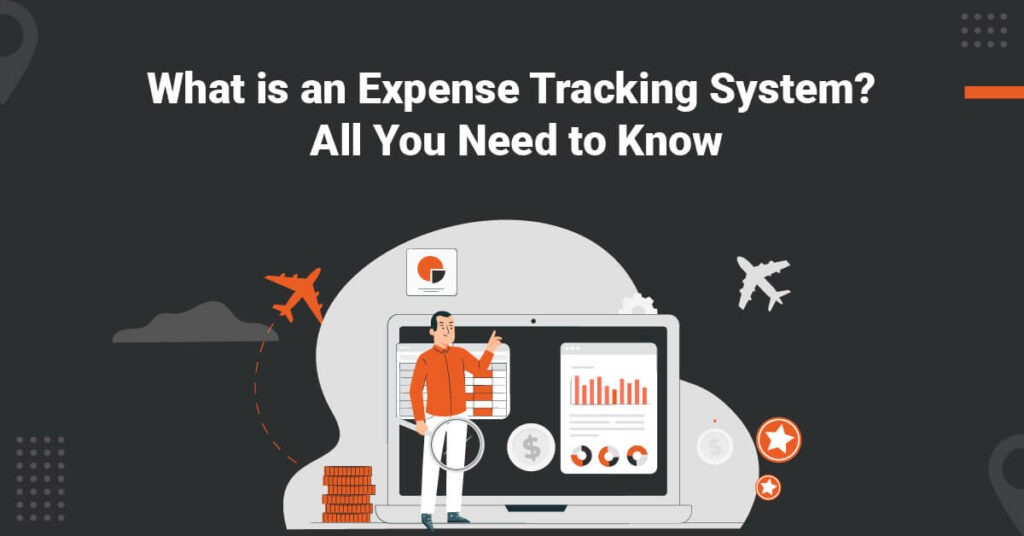 As a business owner, you need to be mindful of your expenses at all times in order to manage your finances smoothly. You cannot just rely on predictions or leave your financial management up to chance.
Instead, you need to have an expense tracking software in place that enables you to track all aspects of your company's spending and get regular insights into where your money is going. This will help you make better decisions about where to allocate your resources and how to keep your business running smoothly and efficiently.
What is an Expense Tracking System?
An expense tracking system helps individuals or organizations keep track of where they are spending their money. This system is mostly used by businesses to accurately record employee spending and other business-related expenses for various reasons, such as processing reimbursements, managing budgets, and reaping tax benefits.
This system helps you manage your organization's finances by capturing receipts and invoices. Additionally, it also enables you to get deep insights into your organization's cash flow so that you can make informed decisions about where to allocate your resources.
Expense Tracking Workflow in a Company
Employees give a report of their work-related expenses through the following steps.
1. Collecting Receipts
Employees must gather their receipts, card statements, and invoices whenever they make an expense as proof of their purchase.
2. Creating Expense Reports
Next, employees have to create an expense report and attach the related receipt. They have to make the report keeping the company's policy in mind. Usually, expense reports are created every month.
3. Submitting Reports for Approval
Further, the employee has to submit this report to the manager for approval. However, in certain situations, there can be multiple approvers for a specific expense category.
4. Verification of Claims
If everything looks fine and the expense complies with the company's expense policy, the manager approves the expense claim and sends it to the finance team. The finance team validates the receipts and reimburses the employee.
5. Data Transfer to the Accounting Systems
Finally, the expense is recorded in the accounting system for auditing requirements and other tax purposes.

Features in an Expense Tracking System
An expense tracking system can be streamlined with the help of an expense tracking software tool. The tool offers a set of advanced features that help in reducing time, efforts, and errors in tracking expenses. Let's see some features of an advanced expense tracking software.
1. Receipt Scanning and Storage
Receipt scanning is one of the most critical features of an expense tracking system. It allows employees to file their expenses on the go, which is convenient, especially if they are on a business trip.
To save a receipt on the software, all the employee has to do is take a picture of the receipt and upload it. The expense tracker software then extracts the receipt data using OCR (Optical Character Recognition) technology. It digitally captures information such as name, date, amount, vendor's name, etc.
All of this data is then stored on the software without any errors. Having all receipts available on a single platform makes it easy for employees and finance teams to access them whenever they need to.
2. Expense Report Generation
The expense tracking software offers a friendly user-interface for expense submission and filing, enabling employees to file expenses within minutes.
Once the employee has uploaded the receipt, he or she can generate the expense report in just a few clicks. The employee only has to fill in a few details, such as the category of expense. Apart from that, all details are extracted from the receipt.
3. Expense Analytics
Advanced expense analytics enable you to get an overview of your business expenses so that you can formulate strategies to improve them. With the help of this feature, you can delve deeper into the spending pattern of the employees and manage your organization's budget. Consequently, expense analytics help you forecast your company's cash flow and predicting other financial trends.
You can also customize the analytics dashboard according to your needs and analyze spending based on individuals, departments, categories, vendors, etc. This way, you can track where most of your budget is being spent and get a list of policy violators and excessive spenders. This feature also lets you get real-time updates on employee spending and reimbursements. In addition, you can customize and automate the analytic reports so that they are generated and sent to your email address periodically.
4. Automatic Fraud Detection
Advanced expense tracking software have a fraud detection feature that automatically verifies the expense reports once they are created. The system flags any out-of-policy expense claims or duplicate/incomplete receipts the employee submits.
For example, if the expense amount is higher than the allocated budget of the employee, the system flags it and notifies the employee and the approver. This prevents employees from filing non-compliant expenses and saves the finance team's time, which would otherwise be spent manually verifying the expenses.
5. Categorization of Expenses
The expense tracking system also enables you to categorize your expenses. This way, you can keep a detailed record of where your money is being spent and identify potential cost-cutting areas. In cases where your company exceeds the budget, categorizing expenses can help you pinpoint which categories have the most unnecessary expenses. Therefore, it helps you to make more informed decisions about further spending.
Also, you can easily customize the categories in expense tracking software so that employees can choose a category that best fits their spent expenses. Some common expense categories include (but are not limited to) travel, accommodation, meals, and WiFi. By allowing employees to select a category that most accurately reflects their spending, you can expect your company's finances to be more organized.

6. Mileage Tracking
The good expense tracking system also comes with the feature of mileage tracking. The expense tracker software can track mileage by integrating with a GPS tracking system such as Google Maps. The GPS tracker calculates the distance and time it takes you to reach a particular location, allowing employers to track the mileage of their employees accurately. This advanced feature of an expense tracking software also enables employees to add multiple stops in a day and submit the mileage as a single expense.
Mileage tracking is essential in companies where the employees get reimbursed for business transportation to client meetings and other work-related events. Further, keeping mileage logs for auditing purposes is crucial if you are reimbursing employees for transportation, as this will ensure you are compliant with tax laws.
7. User Hierarchy
An expense tracking software can provide access to different types of dashboard functionalities based on the employee's role. The admin can assign and modify the employees' dashboard access so that their position in the system matches the workflow of the company.
Additionally, it allows them only to get access to data that's required for them. The admin can also see all activity within the system, which is useful for monitoring expenses and compliance.
User hierarchy is a key component in expense report approval workflows. For example, the finance manager can be given access to the expense reports of the entire organization, whereas the marketing manager should be given access to only the expenses of their department.
Giving employees access according to their position in the hierarchy ensures that everyone can do their job efficiently and without any roadblocks.
8. In-built Communication Feature
Expense tracking systems usually have in-built communication features that allow employees and managers to communicate quickly and efficiently. This way, the manager can easily request a modification in the expense report or clear a doubt without sending multiple emails back and forth.
Most expense tracking software apps usually have a chat feature so that issues can be resolved without any hassle.
9. Integration with Third-Party Apps
An expense tracking software tool offers seamless integration with third-party applications such as accounting software. This enables data transfer so you do not have to export the data manually.
For example, when the manager approves the expense reports, they are automatically saved in the accounting system for auditing and tax purposes. This eliminates the need to manually enter the data into different systems, saving time and energy for the workforce.
10. Workflow Automation
The workflow automation feature is key to increasing the productivity of the finance team. With this function, they can automate repetitive tasks such as data entry, expense verification, and data transfer into the accounting system.
This feature also allows you to automate your workflow based on pre-set rules. For example, if an expense claim exceeds a certain amount, the approval request is automatically forwarded to a higher authority instead of the department manager. By reducing the need for manual intervention, you can eventually streamline the organization's efficiency.
11. Corporate Card Integration
Corporate credit cards are convenient for employees, especially on business trips, because they do not have to spend out of their own pockets. By integrating corporate cards with expense tracking software, managers can get transparency into employee spending as expense reports are directly linked to the bank account.
Additionally, the cards are preapproved with spending limits, preventing employees from overspending. This is a great way to keep track of expenses and ensure that your employees use their corporate credit cards wisely.
12. Prediction Reports
Prediction analysis is the usage of previous financial data, AI, and actionable insights to calculate the probability of future outcomes. With the help of data analytics, companies can predict the profitability of the organization and also create budgets.
Forecasting is another crucial financial task that requires data analysis. With the help of predictive reports, the finance department can get an overview of future business spending based on the ongoing operations and growth of the company. Such reports also provide insights into areas where you can save money. As a result, forecasting allows you to make more informed decisions about your business's spending and budget.
13. Data Protection
Data security is an indispensable feature for any business. Therefore, you must opt for an expense tracking tool that prioritizes data protection. For instance, the expense tracker software offers multi-factor authentication. This means in addition to usernames and passwords, you will require a one-time password, fingerprint, or face recognition to access it.
The data is also secured using SSL encryption that enables you to transfer data securely between two systems and prevents cybercriminals from reading or modifying the company's data. You can also restrict software access to only specific users with the help of IP authorization so that data cannot be accessed from unknown sources.
Track and Manage your Expenses Seamlessly
Expense tracking is crucial to maintain the financial health of any business. Hence, it's imperative to implement an effective expense tracking system that helps record each expense made on behalf of your company. This will not only help you track costs but also improve the profitability of your company.
ITILITE is an advanced expense management software that enables you to track your expenses seamlessly. It has an intuitive interface and offers features such as receipt scanning, mileage tracking, card integration, and much more.
Book a demo to experience the benefits yourself.