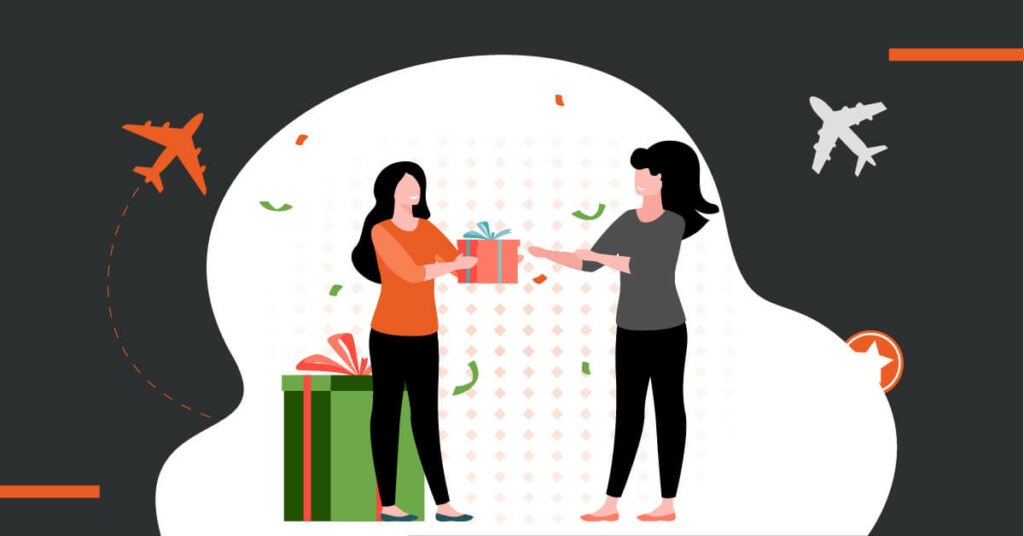 One of the best ways to keep your employees motivated is to show appreciation for their hard work. This can be done by rewarding them with gifts that show how much you value their contributions to the company. Such gestures go a long way in boosting the employee's morale and keeping them dedicated to their work.
You can check out the following list to choose your employee appreciation gifts.
1. Customized Planner
When choosing a corporate gift, business planners are one of the simplest choices. Planners aid employees in notetaking and keeping track of upcoming events, both work-related and personal.
With many deadlines, time management can be a big task for employees. Planners help them stay on their schedule and prioritize their work. Additionally, planners are also helpful in achieving a set goal by writing down the progress.
Instead of going for a basic planner, you can make planners even more appealing by customizing them with your company's logo and branding. You can also go a step further by adding the name of the employee on top of it. Colorful planners with bright sticky notes and stickers make task planning even more fun.
2. Personalized Calendar
Even though many people organize and plan their day-to-day schedule using Google Calendar, some still prefer the old-fashioned physical calendar to help them stay reminded of important events and holidays. Calendars provide a quick visual reminder, and one doesn't have to unlock any device to look at it.
Personalized calendars make great gifts for employees because they are both useful and unique. You can customize calendars with different pictures for each month, such as pictures from office events or of the employees' families.
This would make them feel valued and appreciated. Also, since the calendar would be kept in a place where it is easily visible, the employee would be reminded of your thoughtfulness often.
3. Desk Riser
One of the most useful employee appreciation gifts is a desk riser. It's an adjustable table or topper that can be added to a desk, allowing employees to stand up and work when they need a break from sitting. Desk risers are easy to use, lightweight, and ideal for people who have long working hours.
They provide a number of health benefits, including improved posture, which can help prevent back pain. Inactivity can also make a person feel sleepy, but using a desk riser can help refresh one's mood without having to take a break from work. If you are concerned about your employee's health and work efficiency, then desk risers are a suitable gift.
4. Travel Flask or Mug
Travel flasks or mugs are a no-brainer when it comes to giving employee gifts. These are reusable, durable, and insulated, making them suitable to be used on the go. They are also a much better alternative to plastic and paper cups since they are more eco-friendly and don't create waste when used.
5. Business Travel Bag
If your employees go on business trips often, gifting them a business travel bag would be a great decision. While purchasing a business travel bag for your employees, consider important features such as a laptop compartment, 360-degree spin, carry-on size, and a comfortable handle. Lightweight and durable materials will ensure that the bag lasts for many business trips to come.
6. Desk Organizer
A desk organizer can be a boon for employees who have a lot of paperwork, stationery, and other work-related items on their desks. If not kept properly, this can create a lot of clutter and make it hard to focus or find what they need.
A desk organizer helps to keep things tidy and in their place, which in turn has many psychological benefits, such as better sleep, improved concentration, and reduced stress levels. Not to mention, a clean desk can also lead to higher productivity.
7. Desk Plants
When thinking of employee appreciation gifts, desk plants should definitely be considered, as they are affordable and do not require much maintenance. Indoor plants help alleviate stress, boost creativity, and act as decorative pieces that can make a work desk more attractive. Plus, they freshen up the room by filtering out toxins, consequently improving employee health.
Tech Gifts
8. Computer Accessories
Most people nowadays have to do the majority of their work in front of some sort of screen, whether it's a computer, phone, or tablet. Because of this, computer accessories make an excellent gift because they can help employees have a better experience while working.
By gifting items like wireless mice, external keyboards, or even simple things like new monitors, you can show your employees that you care about their well-being and want them to enjoy their time at work.
Wireless Keyboard and Mouse – Wireless computer accessories are portable, convenient, and aesthetically pleasing. Opt for advanced keyboards and mouse with an ergonomic design that are suitable for type for a long time
High-Resolution Monitor – High-resolution monitors help improve the quality of visuals and provide more detail, which leads to an enhanced working experience. They also reduce eye fatigue by minimizing accommodative lag, making them a good option for employees who work long hours in front of screens.
9. Portable Charger
Portable chargers or power banks have become a requirement for many people nowadays, as they allow multiple devices, such as phones and tablets, to be charged simultaneously without needing an electric outlet.
They are extremely useful for business travelers, as they can avoid the risk of their devices running out of battery while on the go. When buying portable chargers for employee gifting, opt for ones with a higher battery capacity (20000 mAh) so that they can charge more than one device before running out of power.
10. Noise-Cancelling Headphones
As the name suggests, the purpose of noise-canceling headphones is to reduce ambient noise. These can be incredibly useful for employees who need to answer phone calls in a noisy environment, as well as for those who want to enjoy an enhanced audio experience while traveling. These headphones can also help people sleep peacefully in an airplane by blocking out the chatter of people and engine noise. Additionally, employees can concentrate better on their work by putting on these headphones.
11. Bluetooth Speakers
Bluetooth speakers are loved by all, making them a great option when selecting employee appreciation gifts. They are speakers that are designed to connect to your mobile, laptop, or tablet wirelessly so that you can take them anywhere with you. This makes them ideal for listening to music outdoors, such as on a business trip or picnic. When selecting Bluetooth speakers to give as a gift, it is essential to invest in ones that offer high sound quality, have long battery life, and are durable.
Comforting Gifts
12. Customized Self-care Package
A self-care or wellness package is one of the best employee appreciation gifts you can give because it shows that you want your employees to relax and de-stress. You can create a package with 5-10 items of your choice, depending on your budget, and the great thing about it is that you can customize it differently for people of different ages and genders. Some of the items to choose from are :
Aromatic Candle
Essential Oil Diffuser
Chocolate and Cookies
Flavored Tea or Coffee
Oversized Sweatshirt
Luxury Skincare
Journal
Gourmet Snacks
Colorful Socks
Self-help Books
Coffee Mug
Bath Bomb
Affirmation Cards
Stress Ball
Colorful Stationery
13. Heated Blankets
Heated blankets are an extremely comforting gift and a good option for winter. They work by using electricity to generate heat and can maintain an optimal temperature for extended periods of time. A heated blanket can go a long way in boosting your employee's mood, as it can help in relaxing the body and mind. This can, in turn, helps in reducing anxiety and stress levels, as well as soothe any body aches. Furthermore, a good night's sleep can help your employees wake up refreshed and full of energy.
14. DIY Food Kits
Whether your employees are beginner-level cooks or passionate chefs, DIY food kits are a fun way to enjoy preparing meals with family and friends. They come with all ingredients inside the box and simple step-by-step instructions to prepare them into a delicious meal.
Moreover, food kits are a great way to explore different cuisines across the globe right at your home. If there is an upcoming holiday, you must gift your employees this item so that they can enjoy quality time with their close ones.
A few DIY food kit options are listed below:
15. Gym Membership
Gym memberships offer a ton of advantages for employees, not just for their physical health but also their mental health. Healthier employees tend to perform better at work, as they have more energy and enthusiasm.
So, if you're looking for thoughtful employee appreciation gifts, a gym membership is a great option to help retain employees and create a healthier workplace community.
16. Yoga Mat
Many people like to do floor workouts at their homes or parks. Therefore, you can also consider yoga mats aside from gym memberships. For gifting purposes, invest in anti-slip yoga mats that have the right thickness (at least 6mm thick) and dimensions (68' x 24') and are durable.
Gifts for a Memorable Experience
17. Trip Tickets
What's more memorable than the gift of travel? Even though employees may appreciate material gifts, nothing can beat the happiness that comes when you send employees on personal or business-related trips. This type of travel is called incentive travel.
If your employees meet or exceed their goals, consider planning a trip for them to reward their efforts. This way, they will maintain high morale and return from the trip ready to perform at the same high level.
18. Lunch With a Senior Executive
In a large corporation, it's not always possible for every employee to personally interact with a senior executive.
Therefore, something as simple as a reward of a gourmet lunch with the founder or vice president can make an employee feel appreciated and motivated. This will also give them a chance to share their perspectives with someone highly experienced in that field and get insights or feedback on their ideas.
19. Spa Sessions
Employees who work hard also deserve to relax and take a break. A spa day is a great way to appreciate your employees and show how much you value them. Spa sessions come with numerous benefits, such as helping reduce stress, improving sleep quality, boosting confidence, and reducing headaches.
Let your employees indulge in relaxing spa treatments every once in a while so they can feel mentally refreshed and return to the office rejuvenated.
Other Gifts
20. Gift Cards
When you want to give your employees a gift but you're unsure of their individual preferences, a gift card is always a great option. Your employees can use the card to purchase whatever they like, and they will appreciate the gesture. Gift cards are also very convenient because they don't require any fancy packaging.
21. Digital Subscriptions
Almost everyone uses subscription-based services such as Netflix and Hulu. Therefore, another preferred addition to employee appreciation gift ideas.
Employee Appreciation Gifts To Keep Your Workforce Motivated
Gifts given by an organization to its employees are invaluable. However, employees are always impressed by gifts that are unique and thoughtful, so go the extra mile and give them something more than just pens and notebooks. Make them happy with an unexpected gift so that they continue to perform their work with zeal.
ITILITE is a business travel management platform that offers the widest range of travel inventory, 24/7/365 travel support, and lightning-quick travel booking. With ITILITE, you can ensure policy compliance, quick reimbursements, and error-free expense reporting.
If you are looking to enhance your travel management process, get a free demo of ITILITE now to know how it's done.