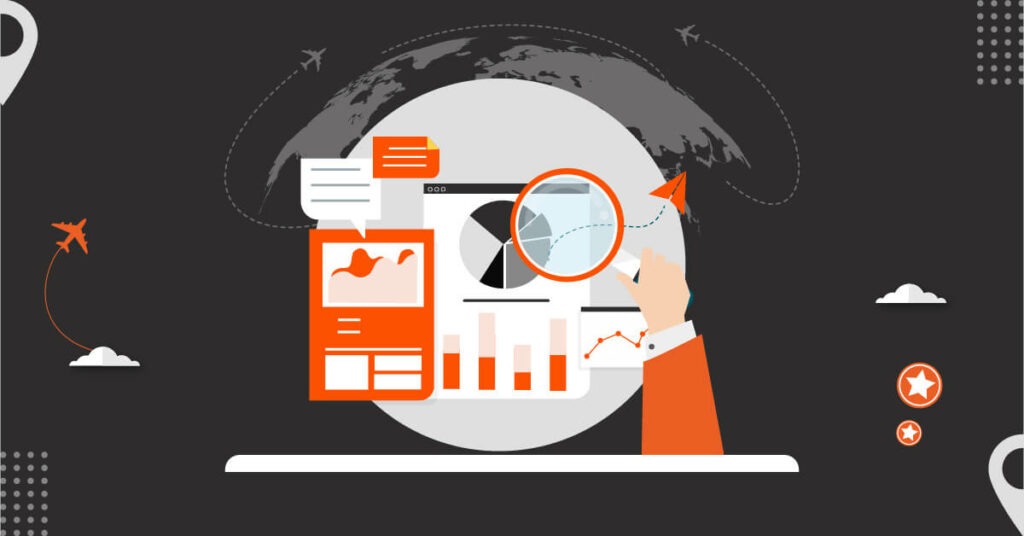 In today's economy, ensuring that the business costs align with the budget can be a challenging task for owners. Moreover, expense fraud is becoming an increasingly common issue. According to a report, companies with less than 100 employees lose a median of $200,000 to fraud.
To address this issue and keep travel expenses in check, conducting a corporate travel audit is essential. A corporate travel audit is a process of reviewing and analyzing employee expenses.
It helps companies assess whether all expense claims are genuine and that they comply with the travel policy. Further, audits are helpful in keeping employees accountable for the purchases they make, preventing them from overspending.
Why Corporate Travel Audit is Important for Companies
Let's see why it's essential for companies to audit their travel expenses.
1. Cut Costs
Identify Areas of Overspending
A corporate travel audit is helpful in reviewing instances where employees might be exceeding the budget. The audit can reveal overspending patterns, such as expensive stays and unnecessary upgrades. This allows the management to take corrective measures, e.g., changes in policies, to ensure that the travel program remains cost-effective.
Negotiate Better Rates
A corporate travel audit is beneficial in identifying airlines and hotels that business travelers prefer using. Further, it also helps review vendors who aren't providing optimized pricing. After gathering expense data from audits, you can leverage it to get better rates with preferred suppliers.
Review Unused Tickets
Unused tickets can result in major losses for the company. Some companies have reported that they have $1 million in unused flight tickets.
A corporate travel audit helps in reviewing why these tickets weren't used and implementing policies to reduce them. Further, the company can try to get a refund for these tickets or use them for future trips.
2. Ensure Compliance
Travel policy compliance is essential for companies to avoid financial losses and prevent legal issues. With regular corporate travel audits, you can analyze the percentage of employees who are following the policy. The audit examines all purchases and identifies non-compliant spending.
In case of a surge in out-of-policy bookings, you can review the travel policy and check if it needs to be modified. Further, you can have discussions with employees to know about their preferences and whether they understand all terms of the policy clearly.
3. Prevent the Risk of Fraud
Many companies are unable to control travel expense fraud due to the absence of strict policies and approval processes. A corporate travel audit helps prevent such activities by assessing all expense reports. It identifies inflated, fictitious, and any other purchases that may indicate fraud.
Eliminating travel and expense fraud not only prevents regulatory issues but also saves the company a large sum of money.
Process of Corporate Travel Audit
To facilitate the corporate travel audit effectively, you need to carry out a series of procedures.
Review T&E Policy
By reviewing the company's T&E policy during a corporate travel audit, auditors can identify any areas where the policy may be unclear or outdated. Further, they evaluate how well supervisors are adhering to these policies and communicating them to their employees. This helps auditors suggest areas of improvement in the travel program.
Examine Expense Reports
To perform a corporate travel audit, the auditor must verify expense reports. This stage also involves matching the receipts with the financial records to ensure compliance.
Identify Suspicious Claims
This step involves conducting interviews with employees. The auditors directly speak with employees to gain further insight into expense claims. They may ask questions such as who the employee dined with or why they chose a particular vendor.
By delving into details, auditors can identify any irregularities that may require further inspection.
Verify Financial Record
During the final phase of the corporate travel audit, the auditor examines the financial records in detail. This allows them to investigate any discrepancies until a clear explanation is found for each.
How to Ensure Smooth Corporate Travel Audit
Here are some steps you can take before the audit to ensure that it takes less time to audit the travel expenses.
Draft a Comprehensive T&E Policy
To minimize the risk of non-compliant purchases, having detailed policies in place is crucial. In addition, it is important to communicate these policies clearly to employees and ensure that they understand the terms.
Moreover, companies should consider the needs of employees while drafting the policy. This makes it more likely that employees will follow it.
Conduct pre-approval audits
The accounts team should conduct audits before the employees send expense reports to managers for approval. This helps ensure that expenses comply with corporate travel policies. Moreover, it reduces the need for post-approval assessments, prevents fraud, and saves the company money.
Automate T&E Management
You can streamline expense reporting by adopting business travel management software. It automates expense workflow enabling managers to review and approve all claims quickly.
Moreover, the software detects fraud automatically, reducing the burden on the finance team. For instance, when an employee submits an out-of-policy expense, the software flags it and notifies the approver.
In addition, it provides access to analytics by which auditors can identify suspicious spending patterns. This makes the process of corporate travel audits a lot more efficient.
Use Corporate Credit Cards
As your company grows, it becomes tedious to cross-check every receipt against each employee's expense claims. By providing employees with company credit cards, you enable them to track their travel expenses on the go.
Moreover, the credit card statement serves as a central record of all expenses incurred, providing auditors with a clear overview of travel expenses. In addition, they come with customizable spending limits and strict policy controls. This helps managers gain more control over employee spending.
Conduct Corporate Travel Audit to Keep your Finances Healthy
Ensuring the financial health of your company is essential for growth and profitability. However, to do this, you must implement a streamlined process to manage your expenses.
ITILITE is an advanced travel and expense software solution that can help you automate expense management. The software is capable of detecting false expense claims and notifying the manager.
With ITILITE, you can set up a sequential workflow, so that expense reports are transferred to approvers in just a few clicks. You can also leverage advanced analytics and reporting to gain deeper insights into employee spending.
To try the benefits yourself, book a demo now.