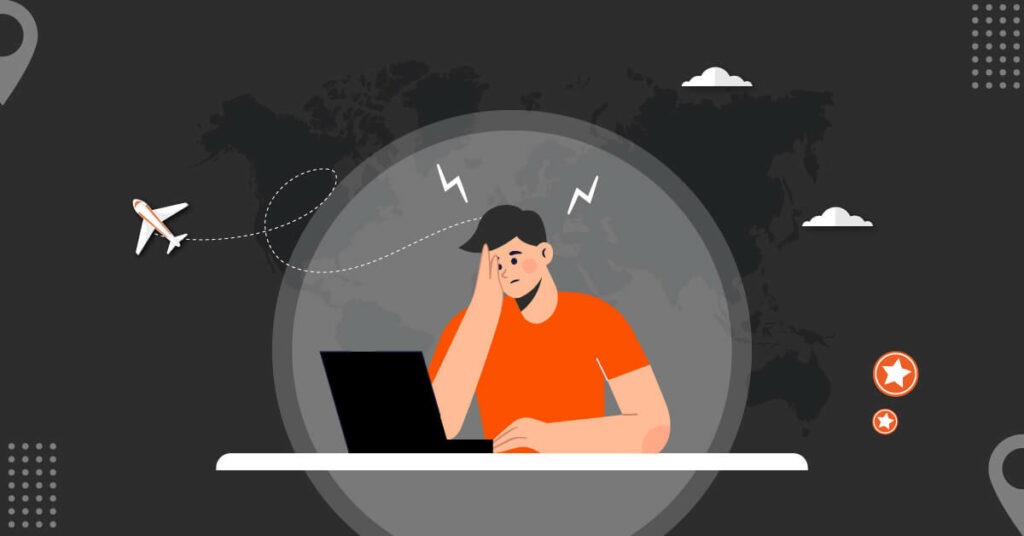 As the demand for business travel grows every year and companies get tired of hiring travel agents, the role of travel managers has become more critical. Companies now have in-house travel managers responsible for various aspects of business travel, such as planning itineraries, booking flights and accommodations, providing business travel support, ensuring policy compliance, and many more.
However, with so much to do already, they may need help managing all these. And during this process, they are bound to make mistakes. And these mistakes can impact business travelers' travel experience and the company's bottom line.
Listed below are some of the mistakes that travel managers must avoid during business trip management:
1. Not Establishing Clear Travel Policies
A travel policy lays the foundation of your company's travel management process. However, travel managers make the crucial mistake of not establishing clear travel policies. Without clear policies in place, employees may book travel that is outside of company guidelines. This can result in higher costs and potential safety risks. Additionally, without clear policies, employees may not know what is expected of them when traveling, leading to confusion and mistakes.
Hence, as a travel manager, you must establish clear travel policies with crisp guidelines that align with your company goals. Additionally, establish the policy in such a way that employees know the dos and don'ts of business travel. This includes booking travel and accommodation, managing travel expenses, and safety guidelines, among many others. With clear travel policies, you can ensure policy compliance.
2. Failing to Consider Employees' Preferences
New-age business travelers travel according to their interests and seek comfortable experiences. Unfortunately, while making business travel arrangements for employees, travel managers often forget to consider their preferences in the business travel management process. And when you fail to consider their preferences, it can negatively impact their travel experience.
Hence, travel managers must include employees' preferences during their business travel. For instance, if an employee prefers to fly via a particular airline or stay at a specific hotel chain, the travel manager should try to accommodate these preferences wherever possible. Additionally, if an employee has a medical condition requiring specific accommodations, the travel manager should work with them to ensure their needs are met.
You can also allow them to leverage travel management software that offers personalized booking options as per your company's policy. The software uses AI, which can recommend personalized booking options to your business traveler on or before the booking process.
This way, you can ensure your employees have a good business travel experience.
Try Travel Management Software Now
3. Not Monitoring Travel Spending
Business travel is expensive. When employees go on business trips, they incur a lot of expenses. Without proper monitoring, expenses can spiral out of control, resulting in unutilized resources and reduced profitability.
Therefore, it becomes necessary that travel managers carefully monitor every expense incurred by every employee carefully. To avoid overspending, you should leverage expense tracking tools such as expense management software and analyze travel data regularly. By doing so, you can identify areas where you can reduce costs and make necessary adjustments.
4. Underestimating The Importance Of Safety
Employee safety should be a top priority for travel managers. And post-pandemic, the safety of employees has taken center stage. According to Amadeus, 84% of business travelers want to travel under the right safety protocols. However, due to hectic schedules, travel managers may not pay attention to travelers' safety or be unable to attend to them in any emergency situations.
In such situations, your employees can get stuck in a difficult or dangerous situation, sometimes life-threatening. This can negatively impact employees' travel experience and can create a bad impression on your organization.
Therefore, it is crucial that travel managers don't neglect the safety of employees. Before each business trip, you must conduct a thorough risk assessment to identify potential safety hazards and develop mitigation strategies.
Additionally, you should provide employees with safety training and ensure they have access to round-the-clock business travel support. When your employees are safe, you not only improve their travel experience but also achieve your business travel goals.
5. Ignoring The Impact of Travel On Employee Health
Employees have a lot on their plate when they go on business trips. They must attend back-to-back meetings continuously, meet prospective clients, complete their regular work tasks, and get on calls, among many others. Such a hectic schedule can take a toll on their physical and mental health.
Therefore, during business trip management, travel managers must consider the impact on travel employees' wellness. And based on this, you should develop strategies to mitigate these effects.
For instance, you can encourage employees to take breaks after every meeting, participate in physical activities, and face-time their friends and family while on a business trip. Additionally, you should provide employees with resources to manage stress, such as counseling services or meditation apps.
6. Failing to Stay Up-To-Date On Travel Regulations
Employees who go on business trips may have to travel to various international destinations. And every country has its own set of travel regulations. And these travel regulations can change quickly and unexpectedly. If travel managers fail to be up to date with these travel regulations, then your employees may not be allowed to travel. This, in turn, can impact your business goals.
As a part of your business trip management, you must stay up-to-date on these regulations and communicate them clearly to employees before they travel. You must also make them understand the importance of these travel regulations so that employees don't commit any mistakes, even unintentionally. This can help prevent employees from being stranded or facing other challenges while traveling.
7. Failing to Account For Time-Zone Differences
When employees travel internationally, they must adjust to various time zones. And if they are not given sufficient time to relax, it can disrupt their circadian rhythms and lead to fatigue and decreased productivity. The symptoms of jet lag can also have more severe consequences, such as insomnia, mood changes such as irritability, gastrointestinal disorders, and many other health issues.
Travel managers should consider these time zone differences when planning business trips and build adequate time for employees to adjust to their new time zones. You should allow extra rest time, schedule meetings at appropriate times, and provide resources to manage jet lag, such as light therapy or melatonin supplements.
8. Not Seeking Feedback From Employees
After employees return from their business trips, travel managers usually fail to take feedback from their employees because they are busy with other tasks. When you don't take any employee feedback, you may not know what challenges employees might have faced. It could be either personal or professional challenges.
Hence, travel managers need to take feedback from their employees as a part of business trip management. Without feedback, you may not know what works well and what needs improvement. Additionally, feedback can help identify areas of cost leakages, update travel policy, and enhance employee satisfaction.
A Seamless Business Trip Management Improves Business Travel Experience
When employees go on business trips, it is important that they have a safe, comfortable, and seamless travel experience. Hence, it is the duty of travel managers to ensure that employees have an excellent business trip experience. Travel managers must avoid the above-mentioned mistakes in their business trip management process.
Travel managers can also consider opting for a travel management company such as ITILITE. ITILITE is a comprehensive travel management platform that enhances your business trip management experience, has recent updates on travel regulations, helps you prepare itineraries, provides 24/7/365 business travel support, and many more.
Want to know more about ITILITE's advanced features? Get a free demo now.