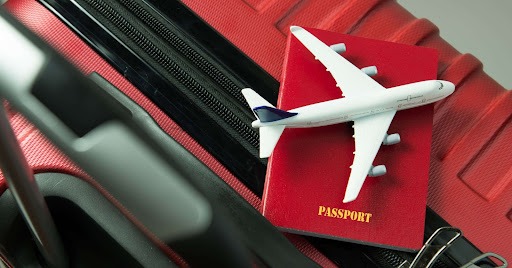 As a mid-sized company, designing a well-tailored business travel policy is crucial to effectively manage and control travel expenses while providing a seamless travel experience for your employees. A thoughtfully crafted travel policy not only ensures compliance but also aligns with the unique needs and goals of your organization.
Throughout this guide, we will explore key considerations and steps involved in tailoring a business travel policy.
Assess Company Travel Requirements
The first step to tailoring a business travel policy is to assess your company's travel requirements. Here are a few things to consider while evaluating the requirements.
Determine how often employees need to travel for business purposes. Consider if it's occasional, weekly, monthly, or quarterly.
Identify the reasons behind your employees' business travel. It could include client meetings, conferences, trade shows, training sessions, or site visits.
Evaluate the number of employees who regularly engage in business travel. This information will help determine the scale and scope of your policy.
Determine the range of destinations your employees typically travel to. Assess if they travel domestically or internationally to major cities.
Evaluate the financial resources available for business travel. Consider the impact of travel expenses on your company's overall budget.
Understand Employee Roles
Understanding the roles of employees who frequently travel is essential for tailoring a travel policy that meets their unique needs.
Determine which employees within your mid-sized company frequently engage in business travel. This may include executives, sales representatives, and project managers.
Understand the specific travel responsibilities related to each role.
Evaluate the average duration of trips for each role. Executives may typically go on shorter trips for meetings, while project managers or consultants may require longer stays at project sites.
Determine realistic budget limits for each role based on their travel requirements.
Tailor the policy to include provisions that support employees in their respective roles.
Define Travel Guidelines
The next step is to define the travel guidelines for your business travel policy.
Specify the rules regarding flight bookings. Determine if employees are expected to book an economy class or if there are circumstances where a business class may be allowed, such as for long-haul flights or senior executives.
Establish guidelines for hotel accommodations. Define the maximum daily or nightly rate the company will cover, taking into account the average hotel prices.
Determine the meal expenses that will be reimbursed. You can choose to provide a per diem allowance or specify limits for breakfast, lunch, and dinner.
Define the guidelines for ground transportation during business travel. Specify the types that will be covered, such as taxis, rideshares, public transportation, or rental cars.
Address incidental expenses that may arise during business travel. This can include expenses such as Wi-Fi charges, baggage fees, parking fees, and tips.
Clearly outline the procedures for employees to submit travel expense claims and seek expense reimbursement.
Implement cost control measures to manage travel expenses effectively. For example, you can require employees to book travel in advance to secure lower fares or encourage sharing accommodations when feasible
Determine Travel Booking Procedures
When defining travel booking procedures in your business travel policy, consider the following:
Specify the preferred methods for booking travel arrangements. You can provide options such as using a designated travel agency, an online booking platform, or a corporate travel management system.
If employees are encouraged to use online booking platforms, provide a list of approved platforms or portals. Communicate any specific login credentials or booking codes required.
If you opt for a designated travel agency, provide contact details and instructions for employees to connect with the agency. Clearly outline the process for engaging the agency's services, including how to request quotes, make bookings, and seek assistance for travel-related issues.
Emphasize the importance of complying with the established travel policy when booking arrangements.
Set Approval Processes
For setting an travel approval process for your business travel policy, consider the following steps.
Clearly define the authorization hierarchy to streamline business travel management.
Implement a pre-trip approval system to ensure travel plans align with business objectives and budget.
Establish a timeline for travel approvals to ensure timely decision-making.
Define the process for exceptional cases that fall outside the standard approval procedures.
Address the delegation of approval authority in case of the absence of the primary approver.
Address Travel Safety and Security
Addressing travel safety and security is essential to ensure the well-being of business travelers and to fulfill the company's duty of care. Here are some key points to consider.
Provide guidelines on choosing secure accommodations. Encourage employees to select reputable hotels with a focus on safety measures, such as the availability of security personnel 24/7. 
Emphasize the importance of using reliable transportation services. Recommend trusted providers, such as licensed taxis or reputable rideshare platforms.
Instruct employees to stay informed about travel advisories issued by government agencies, such as the State Department. 
Clearly communicate the process for obtaining emergency assistance during business travel. 
Establish a procedure for reporting any incidents or issues encountered during business travel.

Review and Update Regularly
Regularly reviewing and updating your business travel policy is crucial to ensure it remains effective and aligned with evolving needs.
Establish a regular schedule for policy reviews, considering factors such as industry trends, changes in travel regulations, and feedback from employees and stakeholders.
Aim to conduct a comprehensive review at least once a year, but be flexible to make interim updates as needed.
Actively seek feedback from employees who frequently travel. They can provide valuable insights into their experiences, challenges, and suggestions for policy improvements.
Improve your Travel Program with a Customized Business Travel Policy
In conclusion, a tailored business travel policy is a valuable tool for enhancing your travel program. It gives you the flexibility to adapt to your evolving business needs. However, to ensure that you can configure your policy with precision and enforce it in real-time, you can leverage a travel management software solution.
ITILITE is a robust travel management software solution that empowers you to establish granular parameters within the policy, such as specific vendors, spending limits, and reimbursement guidelines. Moreover, with real-time policy enforcement capabilities, ITILITE automatically validates travel bookings against the defined policy parameters.
To know more about how ITILITE can help you, book a free demo now.

Author
:
Rushmi Behrani
Rushmi Behrani is a content marketer at ITILITE. She specializes in writing content for B2B SaaS, travel and finance. A baking enthusiast by heart, her most cherished memory is opening a cafe during her college days.
Get the latest in your inbox
Subscribe to the Itilite blog and never miss a post!