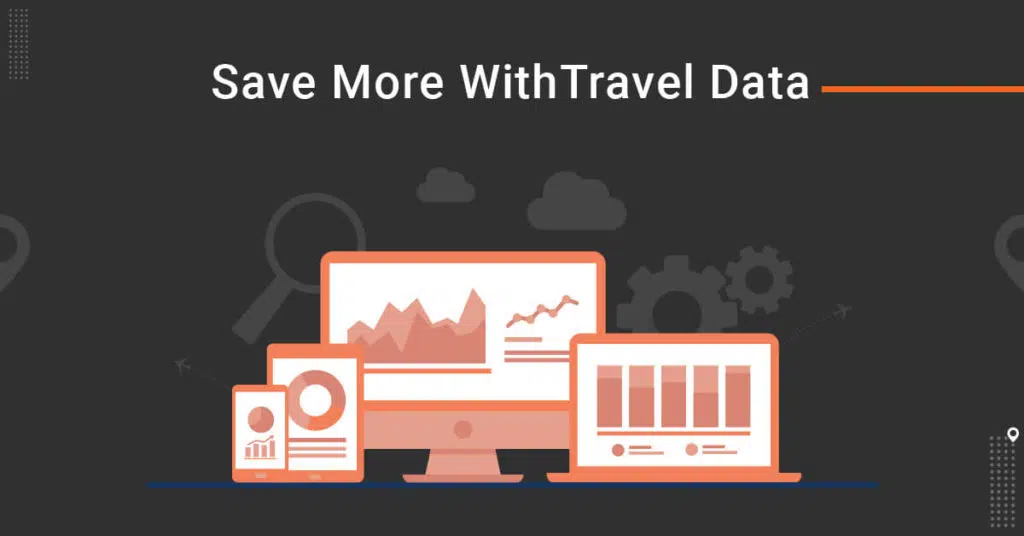 As more green lanes develop between countries amidst the pandemic, many businesses have resumed business travel in one way or the other. However, as they prepare for post-pandemic business travel, new analytical models and tools will be essential to make informed business decisions, especially for budgeting. Travel analytics can help in saving costs, make the processes more efficient, and provide a better experience to all stakeholders involved. And by saving costs, we do not mean cutting down but maximizing the funds available.
In this blog, we will help you understand the role of travel data analytics and how you can use it to make smarter decisions and a new travel strategy. But before we start, it is important to note that to gather accurate travel data, you need to implement travel and expense management software such as ITILITE. ITILITE's dashboard gives you all the travel and expense information in one place and also saves time on otherwise manual reporting.
How you can use Travel Analytics
The travel industry landscape is ever-changing. But having travel data will give you confidence if you should resume business travel or not. A travel or expense manager can make use of travel analytics in the following ways:
1.Greater Policy Control – As per a report, 35% of Asian business travelers subject to company travel policies do not always strictly adhere to them. Out of these, 40% breach compliance through the booking of more expensive hotels.
This is where travel data analytics and T&E software such as ITILITE can help. Accessible travel data empowers you to have a clear overview of what each employee is booking and the bookings that are out of policy. It can help you identify the repeat offenders as well as processes that need to be corrected. For instance, advanced travel and expense management software such as ITILITE can help you achieve travel policy compliance as it offers the feature of showing your T&E policy at the time of booking so that there are no out-of-policy bookings. Also, it raises an alert if the bookings are out-of-policy and send it back for approval to the manager in charge.
2. Drive Savings – By having access to a consolidated view of the business travel and expense data analytics in real-time, you get immediate visibility of your company's travel spend. You know which teams are spending the most on travel and if those trips are necessary. This will help you save on costs and also make sure that you are getting an ROI for your business trips.
Moreover, it also helps in cost savings by optimizing travel programs. The travel analytics help you show dynamic pricing across various hotels and airlines. For instance, ITILITE automatically compares fares and finds (and suggests) the best one for the employees. This helps employees with choosing options that are safe and economical.
3. Better negotiations with travel partners – Another way of using travel analytics could be that by looking at the data, you will know about the booking trends – the most common destinations, airlines, etc. For instance, you will know if there is one particular hotel chain that your employees tend to book. You can then negotiate for corporate discounts or loyalty rewards with those hotels and get better packages for your employees staying there.
Similarly, there could be a certain time of the year when your employees travel more. If that's the case, you could talk to your transport partners and see if they could give you some rewards. You can also set a travel budget accordingly for the next year.
4. Pre-trip & Post-trip Reporting – Instant travel data insights can help you identify pre-trip and post-trip reporting by employees. You will know who's booking corporate travel the most and the difference between pre-trip and post-trip expenses by employees. With integrated travel and expense management software, you can get data of the entire trip in one place and calculate the total cost of the trip easily. Therefore, you can review and report on your businesses' travel programs performance and present it to your management easily.
5. Budgeting – Looking at the major expenses in travel is crucial, especially post-pandemic. With complete visibility over the historical travel and expense data blended with the up-to-date data to show you spending patterns and how choices of travel are evolving. It can help you predict future travel expenditures and make a budget accordingly.
Get Actionable Travel Insights from ITILITE
When you have access to digestible and actionable travel data, they can create better travel management strategies and impact business as a whole. If you too want to make data-driven decisions and are looking at saving more travel costs, implementing a travel and expense management platform would be the best for you!
ITILITE collects valuable data and provides detailed reporting on everything we've mentioned above—in real-time. Get insights on the travel expense graph, compare travel data for months and years together, and much more. To know more, get in touch with our product expert today!
Recommended Posts:

Get the latest in your inbox
Subscribe to the Itilite blog and never miss a post!