Whitepaper: The New Meaning of Business as Usual​
August 27, 2020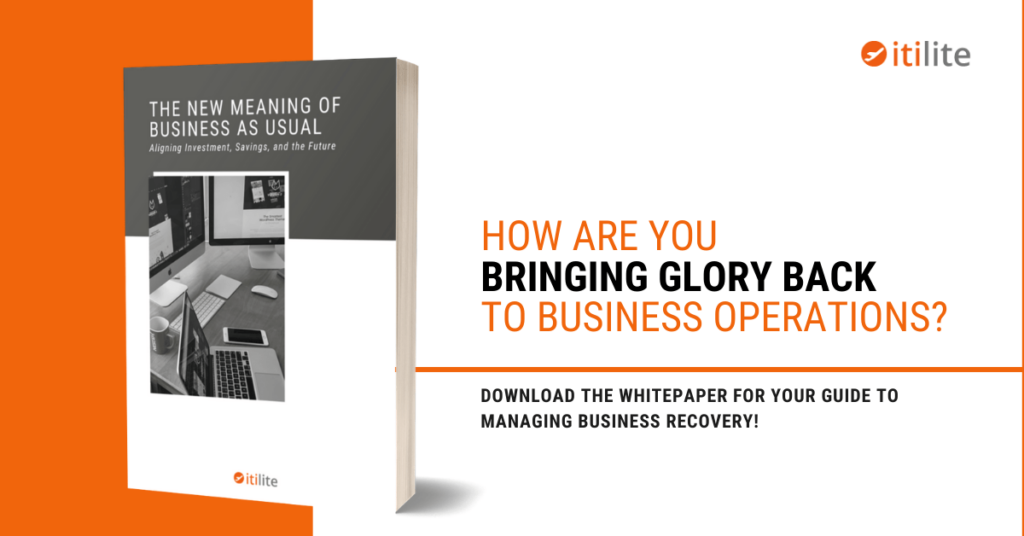 Business recovery is well underway, but it also demands a major shift from how we have been functioning since roughly March 2020.
A big change is in the movement from sustenance & survival as company objectives, to accelerated growth. As we all embark upon this path to build and grow, what are the pillars which can help us to achieve the scale and speed that we all need?
At the ITILITE webinar Mastering the Balancing Act: Cost Optimization vs Accelerated Growth, our speakers discussed the various ways in which they had navigated the process with their teams.
Download the whitepaper to see what tactics the discussion laid out for business recovery in the with-COVID world.
Author
:
Team ITILITE
Get the latest in your inbox
Subscribe to the Itilite blog and never miss a post!