Reshaping Business Travel in the With-COVID World
July 02, 2020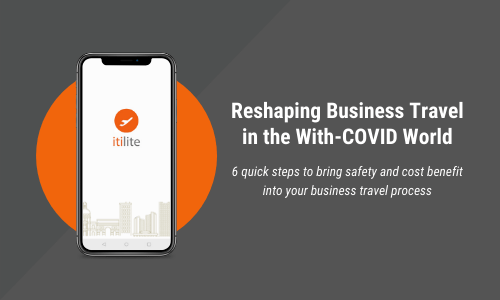 Business strategy tends to be long term, since changes made at a company level take some time to level up and show impact. But what do you do when you don't have the luxury of time in hand?
As the world reopens, businesses are faced with a problem of balance:
Costs must be kept in check, to make up for the lost months of revenue generation
Business growth demands investment, especially when aggression is the name of the game
Employee safety is paramount
The easiest way companies are achieving this impact today is through increasing sales outreach – which implies a rise in travel.
Safety, budget efficiency, RoI are all on the line, and strategies for long term impact will deliver very little, very late. So, we have created a quick-fix checklist for leaders who are looking to make immediate changes towards immediate impact. And the best part? It also works towards long-term success!
Click on the button below to download it now & start making the right changes!
Author
:
Team ITILITE