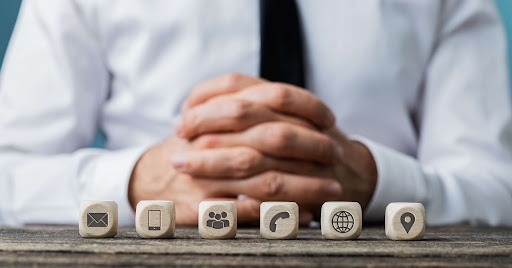 Efficient business trip management is crucial for companies to ensure smooth operations and maximize productivity. To achieve this, businesses rely on a range of corporate travel services designed to streamline travel arrangements, control costs, prioritize traveler well-being, and mitigate risks.
In this blog, we will explore the ten must-have corporate travel services that can significantly contribute to managing business trips efficiently.
1. Corporate Travel Booking Software
Corporate travel booking software is essential for streamlining bookings, traveler details, and tracking trips. The software offers a centralized platform where travel managers can access and manage all travel bookings in one place. This eliminates the need for manual tracking across multiple channels and simplifies the booking process.
Moreover, travel managers can create approval workflows within the booking software. This allows them to review and authorize travel requests before bookings are confirmed. Managers can also use the software to access discounted rates via a Global Distribution System GDS , saving costs for the business.
2. Policy Compliance Checks
Policy compliance checks are one of the most important corporate travel services for managing business trips. By conducting regular compliance checks, businesses can ensure that employees are adhering to travel guidelines.
Moreover, these checks allow businesses to assess whether employees are adhering to safety protocols. For instance, booking stays in safe areas and using approved transportation services.
In addition, compliance checks are helpful in monitoring the costs of business trips. It enables businesses to identify areas of overspending on travel bookings. By comparing actual expenses against the defined policy limits, travel managers can flag cases of budget overrun.
3. Expense Management
Travel expense management is crucial to ensure the financial health of the company. It involves reporting, monitoring, and analyzing travel expenses to ensure that they align with the company's financial goals.
Expense management data serve as valuable input for policy optimization. Analyzing expense patterns and trends helps identify areas where policies may need updates.
If travelers are overspending in a certain category, businesses can change their policies to align with cost-saving rules.
4. Risk Management
Comprehensive risk management corporate travel services play a significant role in managing business trips efficiently. It involves identifying, evaluating, and preventing risks related to corporate travel to ensure the safety of employees and fulfil the company's duty of care.
These services include the development and implementation of emergency response plans for business travel. This way, companies are prepared to handle major incidents or disruptions that may occur during business travel. 

5. 24/7 Travel Support
Corporate travel services such as 24/7 travel support help travelers navigate business trips seamlessly. Since travel managers are occupied with tasks such as trip management, it can be challenging for them to handle all the queries and issues of business travelers effectively.
To overcome this problem, travel managers often partner with business travel management companies that provide dedicated teams to address the needs of business travelers. These teams offer the best possible assistance at any time of the day with issues such as flight delays, lost luggage, etc.
As a result, it frees up the time for travel managers to focus on their core tasks while ensuring that the needs of travelers are met properly.
6. Loyalty Program Management
Loyalty program management involves the strategic handling of loyalty programs offered by airlines, hotels, car rental companies, etc. By enrolling employees in relevant loyalty programs, businesses can gain points, miles, or status credits. These can be redeemed for future travel, upgrades, or other perks.
Efficient management ensures that employees take full advantage of loyalty programs to enhance their travel experience without incurring additional costs. This can result in large savings, especially for companies with high travel volumes.
7. Travel Documentation Assistance
Assistance with travel documentation helps streamline the visa and passport application process for business travelers. Experienced travel professionals who are well-versed in the requirements of different countries can assist travelers in understanding the necessary documentation. They also help in filling out the application forms correctly and gathering the supporting documents.
This guidance ensures that there is less likelihood of errors that could cause visa rejections or delays in travel plans.
8. Group Travel Management
Group travel management is a valuable corporate travel service that provides centralized management for all aspects of group travel. By having a dedicated team responsible for managing all group travel-related tasks, businesses can streamline the planning and execution process.
Effective group travel management involves seamless communication with all participants. The service provider acts as the central point of contact, disseminating important travel information, itineraries, and updates to all members of the group.
In addition to managing logistics, group travel management services can organize team-building exercises. These activities enhance group cohesion, foster networking opportunities, and promote a positive team dynamic.
9. Travel Expense Audits
Corporate travel services, such as travel expense audits, are helpful in optimizing the travel program. These audits involve the careful examination of travel expenses made by employees during their business trips.
Expense audits help control travel costs by identifying instances of overspending or false claims. Auditors carefully examine each expense item and compare them against the predefined expense limits.
Further, auditors scrutinize travel expense reports to identify any suspicious expenses, duplicate claims, or false receipts. This helps prevent travel expense fraud and ensures that company resources are used appropriately.
10. Traveler Well-being Programs
A traveler well-being program is a service that helps travelers maintain or improve their health while traveling. The service aims to create a supportive environment that motivates employees to maintain a balance between trip targets and personal well-being.
To do this, companies can partner with hotels that offer amenities such as gyms and spas. They can also offer access to stress management resources to help employees enhance their emotional well-being.
Leverage these 10 Corporate Travel Services
These corporate travel services will help you ensure that your travel program operates seamlessly. You can also consider upgrading to a travel management software solution to help you automate and streamline travel processes.
ITILITE is a cloud-based travel management solution that equips you to use all these services using a singular platform. It enables your business travelers to book tickets that are compliant with your travel policies. ITILITE also gives you access to a travel analytics dashboard that enables you to get a 360-degree view of your travel program.
Plus, your employees get support from one of the best travel support teams that are there to assist them at any time of the day.
To experience these benefits yourself, book a free demo with us.