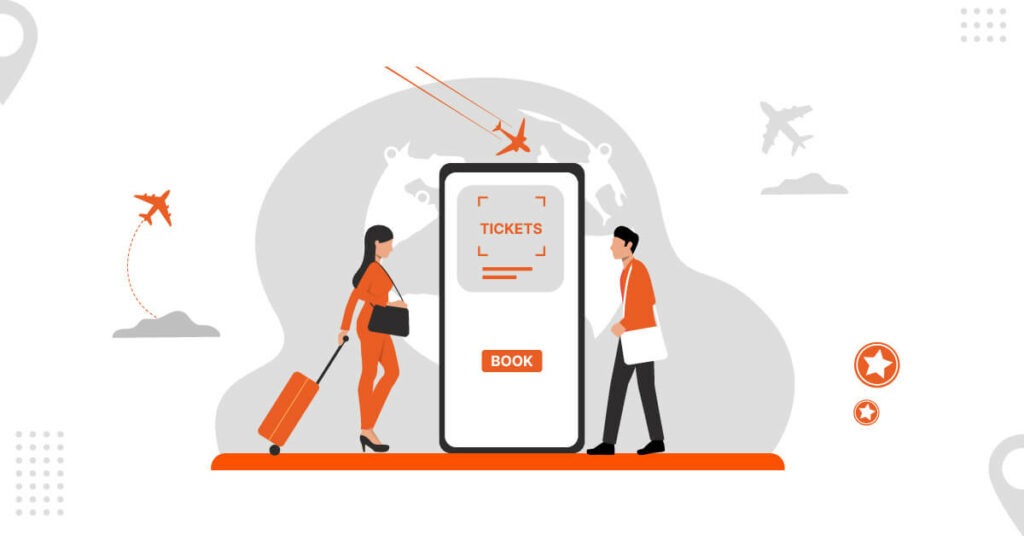 Organizing group travel requires a different approach than planning individual trips. Whether for a conference, team building event, or client meeting, there are many factors to consider when booking group travel to ensure a successful and seamless experience.
Hence, we have compiled some useful information and tips to assist you in planning successful group travel.
Consider Group Blocking For Flights
A Group Block is a special agreement between a travel group and an airline, where a minimum of 10 tickets are reserved for the same round-trip flights using one form of payment. These tickets are held at the same price and can be ticketed at a later date, providing flexibility in planning and managing the group's travel arrangements.
By booking tickets in a group, business travelers can enjoy competitive fares, flexible ticketing options, and the support of a dedicated team to assist in booking and managing the group's travel needs. The booking will be secured with a booking fee and deposit, as agreed upon in the contract, giving peace of mind and added assurance when planning the group's travel.
Set a Clear Budget
Setting a clear budget for business group travel is essential for travel managers for several reasons. Firstly, having a set budget can help managers make informed decisions about the travel arrangements, including the choice of airlines, accommodations, and transportation options. By setting a clear budget, managers can evaluate the costs associated with different options and optimize business travel management.
Secondly, a clear budget can help control costs and prevent overspending. Without a set budget, costs can quickly spiral out of control, leading to unexpected expenses and financial strain on the company.
Finally, a clear budget can also help with tracking expenses. By monitoring expenses against the budget, travel managers can evaluate the effectiveness of their travel program and identify areas for improvement.
Use Loyalty Programs
Loyalty programs can offer many benefits for business travelers who book group travel. With such programs, travelers can get exclusive discounts and rewards on bookings. Due to lower rates for flights, hotels, and rental cars, travel managers can save some money on bundle bookings.
Additionally, members of loyalty programs may receive priority treatment when it comes to upgrades and other perks, such as early boarding or priority baggage handling. This can be especially valuable for group travel, where upgrades to business or first-class can make a big difference in comfort and productivity.
Another benefit of loyalty programs for group travel is the ability to earn points or miles for each booking. These points can be redeemed for future travel or other rewards, such as hotel stays or car rentals. For group travel, these points can add up quickly, resulting in free or discounted travel for future trips.
Consider Alternative Accommodations
When organizing a group trip, deciding on the right accommodation can be a crucial factor in making your travel experience memorable. Although hotels may seem like the obvious choice, there are other alternative living spaces that business travelers should consider.
For example, staying in an apartment or house offers several advantages over hotels, particularly for groups. It allows you to enjoy the benefits of a home-like environment, where you can cook meals together and spend quality time as a group rather than being confined to small hotel rooms. Moreover, rental apartments and houses are often more affordable than hotels, making them a budget-friendly option.
Another great advantage of choosing alternative living spaces is the opportunity to immerse yourself in the local culture. Many rental properties are designed and decorated in a unique style that reflects the local culture and traditions, providing a truly authentic experience for business travelers.
Book Early Morning or Late Night Flights
Early morning or late night flights, referred to as red-eye flights, can be beneficial for group travel. Airlines typically offer cheaper fares during these off-peak hours, as they are less in demand.
Further, these flights can also help to optimize productivity for business travelers. By booking a flight that departs early in the morning or late at night, business travelers can maximize their time at their destination. For example, they can attend meetings during the day, then fly back in the evening without losing a full day of work.
In addition, these flights can also help to avoid crowds and long lines at the airport. During peak hours, airports can be busy and stressful, with long lines at security, check-in counters, and other areas. By booking off-peak flights, business travelers can have a more relaxed travel experience.
Get Travel Insurance
Travel managers organizing group travel must prioritize the safety and well-being of their travelers. They must take extra caution to reduce the risk of any unforeseen events such as flight cancellations, lost or stolen belongings, and medical emergencies. One effective solution for managing these risks is to secure travel insurance coverage for the group.
Travel insurance can provide coverage for various emergencies, including medical expenses and emergency evacuation. This becomes essential, especially when traveling abroad, where medical expenses can be expensive and not covered by regular health insurance.
Additionally, the insurance can also offer liability coverage for accidental damage to property or injury to other individuals while traveling. Ultimately, by securing travel insurance, travel managers can reduce the financial burden on the group and ensure that everyone is protected during the trip.
Use These Tips To Plan Group Travel
Planning group travel requires attention to detail. Therefore, travel managers need the right tools to execute the trip without any issues.
ITILITE is a corporate travel management software solution that travel managers can leverage to book group trips. It offers a vast global inventory that offers the most competitive prices of travel suppliers. We also offer 24/7 support to corporate groups that are on the road so that they do not face any issues while traveling.
To know more about the benefits, book a demo now.