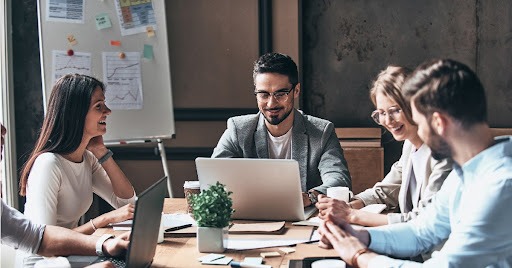 Traditional travel management was a tough and inefficient job for corporate travel coordinators. They had to do complex tasks like booking flights and hotels from different places, manually making sure everyone followed company policies and dealing with expenses. Plus, there was a ton of paperwork, making it all very time-consuming.
However, nowadays, with the advent of travel management software, your role as a travel coordinator can be a lot more streamlined. Consider ITILITE, a robust TMS that offers you a unified platform that streamlines every aspect of corporate travel management. It relieves you of stress by reducing admin tasks and allows you to focus on strategic decision-making.
Read this blog to discover how ITILITE revolutionizes travel management and simplifies corporate travel coordinators responsibilities.
Expansive Inventory for Ideal Flight and Hotel Selection
When you engage with ITILITE, you gain access to a world of choices that cater to your every travel need. Our extensive inventory comprises over 470 globally recognized airlines, ensuring that you can find the ideal flights for your journey, no matter where you're headed.
Our inventory spans a rich landscape, incorporating offerings from renowned suppliers, Global Distribution Systems (GDS), and well-known platforms like Booking.com, Priceline, Agoda, and more. Plus, ITILITE offers an astonishing selection of more than 1 million properties worldwide. This vast array ensures that you'll find the perfect accommodation to suit your preferences and budget.
Higher Efficiency 
Imagine having a tool right at your fingertips that turns the challenges of corporate travel into a simple and smooth experience. That's exactly what ITILITE offers with its incredibly user-friendly interface.
The platform's intuitive design makes it easy for anyone, even if you're not tech-savvy, to understand how it works. You can effortlessly switch between different tasks like booking flights, handling hotel reservations, or keeping an eye on business travel expenses. There's almost no learning curve, so you can start using it effectively right from the beginning.
ITILITE is like your personal travel assistant, making your job as a coordinator much more straightforward and efficient.
Easier Booking and Traveler Management
In the past, coordinating business trips often meant navigating a labyrinth of booking sources. Flights were booked on one platform, hotels on another, and ground transportation somewhere else entirely. This fragmented approach not only led to confusion but also made it challenging to ensure that all elements of a trip aligned seamlessly.
With ITILITE's centralized booking system, corporate travel coordinators can now manage the entirety of a trip within a single interface. From selecting the most cost-effective flights to booking accommodations that align with company policies, all tasks are streamlined in one place.
Improved Policy Compliance
ITILITE takes a proactive stance in ensuring that company travel policies are adhered to by utilizing a blend of software checks, real-time monitoring, and smart algorithms. Whenever there's a travel request or a booking, the system swings into action, subjecting it to a thorough policy examination.
This covers a range of factors, including the travel class, accommodation choices, and predefined spending limits. The moment the system finds a violation of these policies, it sends out alerts to notify the employee and approver.

Faster Approvals
A streamlined travel request and approval process eliminates bottlenecks, reduces delays, and eases corporate travel coordinators responsibilities. When an employee initiates a travel request in ITILITE, the system takes charge. It automatically routes the request through a predefined approval chain, ensuring that the right stakeholders review and approve it promptly.
As each request progresses through the approval chain, it moves efficiently from one approver to the next. This process minimizes the chances of requests getting stuck or delayed. Further, the system sends alerts to approvers when it's their turn to review and approve a request.
Moreover, ITILITE allows you to customize approval workflows to match their specific hierarchy and policies. Whether it's a simple one-step approval or a multi-tiered process involving multiple departments, the system can be tailored to meet the organization's unique needs.
Better Data-Driven Decisions
ITILITE doesn't just collect data; it transforms it into actionable insights. Travel coordinators can access detailed reports that encompass a wide range of key performance indicators (KPIs).
These KPIs may include department-wise average spending per trip, travel patterns, and more. Plus, corporate travel coordinators gain real-time visibility into travel plans, expenses, and business travel booking. Armed with this information, you can make data-driven decisions that drive meaningful improvements in the travel process.
You can also schedule weekly or monthly reports in your email from over 100 customizable reports tailored to your needs.
24/7/365 Live Travel Support
Perhaps the most significant benefit is that ITILITE's robust support infrastructure removes the burden of handling user queries and issues from corporate travel coordinators' shoulders. They can confidently direct users to the support team, knowing that their colleagues will receive swift and effective assistance.
ITILITE's in-house support team takes pride in its industry-leading response time of just 10 seconds. This near-instantaneous response ensures that users don't have to wait when they need help urgently. It's a testament to the system's commitment to delivering timely assistance.
Flight Re-Shop refers to the intelligent, automated process of rebooking flights when a lower fare becomes available before the departure date. ITILITE constantly monitors flight prices, and if it identifies a price drop for a booked flight, it takes swift action.
The potential for savings with flight price re-shop is substantial. Corporate travel coordinators can save thousands of dollars or more over time, all without having to actively track fare changes or manually rebook flights. This feature ensures that travel budgets are optimized and every opportunity for savings is realized.
Goal-Oriented Guidance
With ITILITE's industry-first virtual travel consultant, you can leverage data-driven travel reports and insights to get a clear roadmap to success. ITILITE Mastermind sets itself apart by conducting in-depth comparisons of your travel management program with similar companies within your industry. 
This benchmarking approach provides a comprehensive understanding of where your travel management program stands in relation to peers and competitors. It meticulously analyzes key metrics, identifying areas with the most potential for improvement.
Once the analysis is complete, ITILITE Mastermind doesn't leave you with a pile of data to decipher on your own. Instead, it takes a proactive stance by defining clear, actionable goals for your travel program.
These goals are tailored to your unique circumstances and aligned with industry best practices. It provides actionable steps on how to attain the goals. This guidance is like having a seasoned travel expert by your side, outlining the precise actions and strategies required to enhance your program.
Choose ITILITE: Your Ultimate Partner for Seamless Corporate Travel Coordination
Ensure effortless corporate travel coordination with ITILITE as your ultimate partner. We're not just a platform; we're your dedicated companion, simplifying every aspect of travel management. 
Benefit from AI-driven recommendations that optimize cost-effective travel options and stay ahead of the curve with real-time alerts that keep you informed and agile in handling disruptions.
Book a demo now and unlock the full potential of the revolutionary features ITILITE has to offer for corporate travel coordinators.