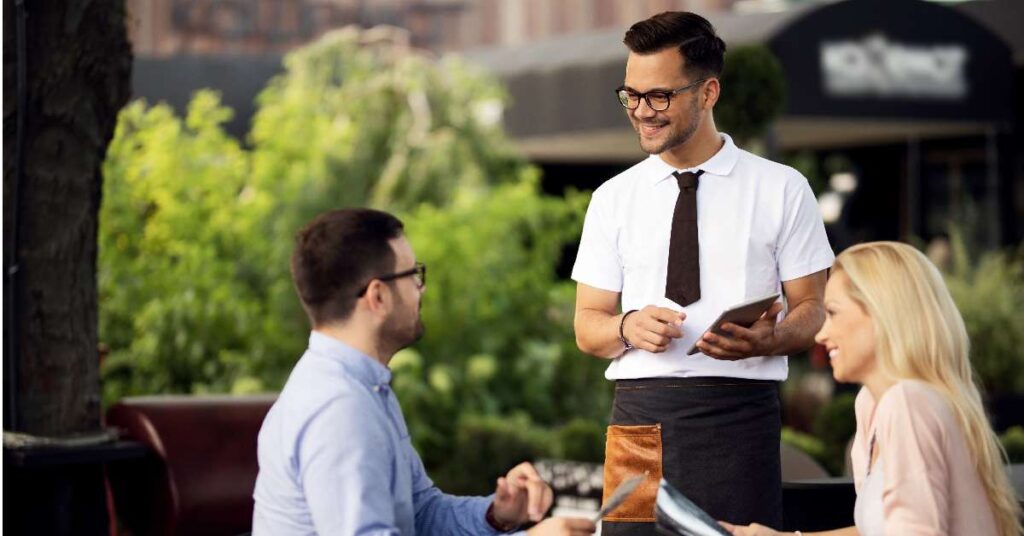 In the dynamic world of business, where time is money and opportunities often hinge on a successful meeting or presentation, choosing the right hotel is a critical aspect of business travel.
The selection of the right accommodation can make or break a business trip. This is where hotels for business travel come into play. In this blog, we will explore tips and strategies for navigating the hospitality industry to ensure that you choose the best business hotels for your next corporate journey.
Location is Key
When it comes to business travel, the location of your hotel can significantly impact your overall experience. Opt for a hotel that is strategically located close to your meeting venues or corporate offices. This not only saves you time but also minimizes the stress of navigating through an unfamiliar city. Hotels situated in business districts or near major transportation hubs are often the most convenient options.
Tip: Use online maps and navigation apps to check the proximity of potential business hotels to your meeting locations.
Consider Accessibility
Ease of access is another crucial factor to consider. Best hotels for business travel should be easily reachable from the airport or train station. Check if the hotel offers airport shuttle services or if it is located near public transportation options. A seamless commute to and from the hotel can make your business trip smoother and more efficient.
Tip: Look for hotels with 24/7 airport shuttle services if you have late-night or early-morning flights.
Assess Meeting Facilities
When you're on a business trip, it's essential to have access to well-equipped meeting facilities. The best hotels for business meetings offer conference rooms, boardrooms, and event spaces that cater to your corporate needs. Prioritize hotels that provide modern audiovisual equipment, high-speed internet, and ergonomic furniture.
Tip: Inquire about the availability of meeting rooms and their booking policies when making your hotel reservation.

Evaluate Connectivity
In today's digital age, a strong and reliable internet connection is non-negotiable for business travelers. Ensure that the hotel offers high-speed Wi-Fi in guest rooms and common areas. Additionally, check if they have charging stations or outlets conveniently located for your devices.
Tip: Read reviews or ask previous guests about the hotel's Wi-Fi quality to avoid unpleasant surprises and determine if it is one of the best hotels for business meetings in reality.
Dining Options Matter
Having access to quality dining options within the hotel can save you time and provide convenience during your business trip. Look for hotels that offer on-site restaurants with diverse menus, including healthy options for breakfast and lunch. If you prefer to dine out, consider hotels located near a variety of restaurants and cafes.
Tip: Check if the hotel offers room service or late-night dining options in case your schedule is tight.
Prioritize Comfort and Amenities
A comfortable and well-appointed room is essential for unwinding after a long day of meetings. Consider the amenities provided by the hotel, such as a fitness center, spa, or swimming pool, to help you relax and recharge during your stay. A comfortable bed and blackout curtains can ensure a good night's sleep, which is vital for your productivity.
Tip: Read guest reviews to get an idea of the comfort level and quality of amenities offered by the hotel.
Loyalty Programs and Rewards
Many hotel chains offer loyalty programs and rewards for frequent travelers. These programs can provide perks such as room upgrades, late check-out, and access to exclusive lounges. If you often travel for business, it's worth considering these programs and sticking to a particular hotel brand to maximize your benefits.
Tip: Sign up for loyalty programs and accumulate points for future stays at the best hotels for business travel.
Check Reviews and Ratings
Before making a reservation, take the time to research the hotel's reputation. Online review platforms like TripAdvisor, Yelp, and Google Reviews are valuable resources for reading about the experiences of previous guests. Pay attention to feedback related to cleanliness, service quality, and the overall suitability of the hotel for business travelers.
Tip: Look for recent reviews to ensure that the hotel's standards have been consistently maintained.
Budget Considerations
While comfort and convenience are essential, it's also crucial to stay within your company's budget guidelines. Compare the rates of hotels for business travel in your preferred location and consider any additional costs, such as parking fees or resort fees, that may impact your overall expenses.
Tip: Use online booking platforms to filter hotels by price range and compare prices to find the best value for your budget.
Flexible Booking Options
Given the unpredictability of business travel, flexibility in booking arrangements can be a lifesaver. Some hotels offer flexible cancellation policies that allow you to change or cancel your reservation without incurring hefty fees. This can be particularly beneficial when travel plans are subject to last-minute changes.
Tip: Read the hotel's cancellation policy carefully and choose accommodations that align with your flexibility needs.
Conclusion
Selecting the best hotels for business travel requires careful consideration and planning. The hotels for business travel that you choose should prioritize location, accessibility, meeting facilities, connectivity, dining options, comfort, and amenities.
Additionally, exploring loyalty programs, checking reviews and ratings, managing your budget, and opting for flexible booking options can further enhance your business travel experience. Remember that a well-chosen hotel not only ensures a comfortable stay but also contributes to your productivity and overall success during your business trip.
Modern travel management companies like ITILITE can help you find the right hotel. ITILITE partners with renowned business hotels to offer competitive rates. Furthermore, we work closely with travel managers to evaluate their hotel policies, expenditure patterns, and existing accommodation preferences. Through this collaborative approach, we negotiate favorable corporate agreements on their behalf, contributing to the creation of a high-quality travel program.
To access our customized services, get a free demo with our solution experts today.