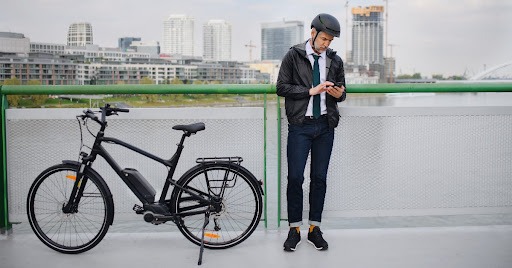 In 2023, business travel sustainability is one of the biggest challenges travel managers are facing. A whopping 75% of road warriors and travel facilitators are dissatisfied with their online booking tool's ability to record carbon budgets and carbon emissions at scale.
According to Scott Davies, the CEO of ITM, "There's been progress in moving the dial to bring supplier sustainability measures into travel programs, but there's still a lot of work to be done to embed these initiatives and influence traveler behavior."
Here are some business travel sustainability trends businesses need to embrace for a greener approach to travel in 2023 and beyond while reaping the benefits of cost savings, improved brand reputation, and a healthier planet.
Carbon Offsetting
Carbon offsetting refers to the practice of compensating for the release of carbon dioxide and other greenhouse gases, which are measured in CO2 equivalents, by undertaking activities that effectively reduce emissions in other areas.
Many businesses are adopting carbon offset programs to counterbalance the environmental impact of business travel by purchasing carbon credits from companies like Gold Standard that invest in pro-environmental projects.
According to a report by Bloomberg, the value of the Voluntary Carbon Market (VCM) is expected to reach $trillion by 2037. Hence, this long-standing eco-trend will witness a bullish phase in 2023 and the years ahead.
Identify the Right Mix
The COVID-19 pandemic in 2020 accelerated the widespread adoption of virtual meetings as an alternative to in-person gatherings. Even as the world recovers, the trend of virtual meetings is expected to continue well into 2023 and beyond.
Organizations have realized the efficiency, cost-effectiveness, and environmental benefits of virtual meetings. Based on research conducted by the University of Michigan, virtual conferences have the potential to generate significantly lower emissions compared to in-person gatherings.
The university's study concluded that a virtual conference resulted in greenhouse gas emissions that were 66 times less than what would have been produced by an equivalent in-person conference.
However, the importance of in-person meetings cannot be negated. Bizzabo's data says that 77% of organizations believe that in-person meetings, events, and conferences are crucial to their success.
Hence, eco-conscious companies are focussing on formulating the right balance between virtual meetings and in-person events.
With advancements in technology and a growing acceptance of remote work, businesses are embracing this transformative shift, recognizing that virtual meetings offer flexibility, global accessibility, and reduced travel-related carbon emissions, making them a sustainable choice for the future.

Sustainable Accommodation
Companies are increasingly encouraging business travelers to opt for eco-friendly accommodations as part of their sustainable travel initiatives. Recognizing the environmental impact of traditional hotels, organizations are promoting the use of eco-conscious alternatives such as LEED-certified green hotels, eco-lodges, and sustainable accommodations.
Accommodations earn the LEED certification by satisfying eco-protection criteria in the following areas- Sustainable Sites, Water Efficiency, Energy & Atmosphere, Materials & Resources, Indoor Environmental Quality, and Innovation in Design.
Such hotels offer financial savings and decrease carbon emissions.
Sustainable Transportation Options
According to a study by McKinsey, travel is responsible for 8-11% of global emissions, and 30% of travel spending is business-related. As businesses realize their environmental impact, they are setting more ambitious goals for emission reduction.
Hence, transportation companies are embracing decarbonization initiatives.
For instance, In its latest sustainability report, American Airlines has reaffirmed its commitment to reaching net zero emissions by 2050. The company has undertaken extensive fleet renewal and aspires to have the youngest mainline fleet.
"Youngest" in this context refers to the average age of the aircraft in their mainline fleet, indicating that they have incorporated newer and more modern planes into their operations. Having a younger fleet comes with advantages like improved fuel efficiency, enhanced passenger experience, and reduced maintenance costs.
Another US-based airline service tycoon, JetBlue, introduced their 'Sustainable Travel Partners' program with big names such as Biogen, Deloitte, ICF, and Salesforce as their inaugural customers.
Under this program, the partners get the following sustainability advantages:
Sustainable Aviation Fuel (SAF) Certificates for traveling by JetBlue aircraft that use synthetically manufactured sustainable fuels.
Complimentary carbon offsetting for all domestic flights.
Personalized travel data and analysis to enhance the accuracy of carbon emissions reporting.
Consultation services and tools for custom planning and target-setting, empowering travelers to make more sustainable choices when planning their trips.
With the growing recognition of travel's environmental impact and the increasing demand for emission reduction, sustainable transportation will be one of the most prominent trends in 2023 and beyond.
Paperless Travel
Digitizing travel processes and reducing paper usage is gaining momentum. Prestigious hotel chains like Marriott have embraced paperless measures to enhance business travel experiences. With seamless digital check-ins, guests can now use mobile apps to complete registration, access room keys, and receive invoices via email.
In their 2022 SERVE 360 REPORT on environmental, social, and governance progress, Mariott stated, "Over 1,200 owned, leased, managed, and franchised hotels in the U.S. and Canada utilize My Digital Office, a cloud-based document management solution to eliminate the use of paper for hotel reporting processes, preventing the harvesting of more than 8,000 trees for paper production."
By implementing these eco-friendly initiatives, hotels not only improve efficiency but also contribute to a greener, sustainable future for business travel.
Sustainable Travel Policies
Businesses are developing travel policies that prioritize sustainability. This includes guidelines on choosing direct flights to reduce emissions, opting for economy-class travel, and encouraging employees to select sustainable travel options whenever possible.
Moreover, companies are eagerly partnering with modern travel management solutions like ITILITE, which help them track carbon emissions through detailed reports and invest in offsetting projects.
By adopting sustainable travel policies, organizations and travelers can contribute to preserving natural resources, protecting ecosystems, and promoting responsible tourism practices for a more sustainable future.
Implement Travel Sustainability Practices with the Right Partner
Modern-day organizations are becoming increasingly aware of the detrimental effects their current business travel practices impose on the environment. As a result, there is a growing trend of embracing sustainable business travel initiatives.
To incorporate such practices into your company, it's crucial to assess the carbon footprint per trip. ITILITE travel management software provides comprehensive reports to help measure your company's carbon footprint, empowering you to make well-informed choices. To explore this feature and more, book a free demo with our experts now.