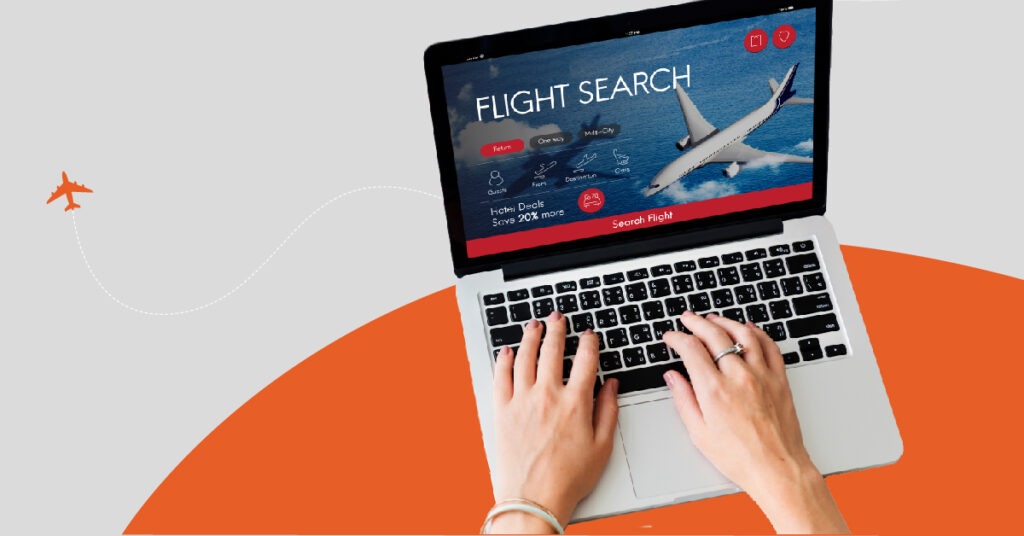 Corporate travel management is a critical aspect of many businesses, particularly those with employees who frequently travel for work. Travel management can involve multiple tasks, such as booking flights and hotels, managing expenses and receipts, ensuring compliance with company policies, and tracking travel budgets.
With the growing use of technology in business, many companies are now leveraging travel management software to streamline their travel processes, enhance their overall travel management experience, and provide higher accuracy and efficiency.
In this blog, we will discuss how choosing the best corporate travel management software impacts your travel management process:
1. Enhances Efficiency
One of the main benefits of travel management software is that it automates many tasks in managing corporate travel. The traditional method of managing these tasks includes browsing multiple websites for the best deals and discounts on hotels and flights and manually entering the expenses in a spreadsheet. These methods are time-consuming and inefficient and often result in errors.
The best travel management software automates these tasks, saves time, and reduces the risk of errors, resulting in increased efficiency. For example, the software automates booking flights and hotels, which can be time-consuming when done manually. With the help of this software, employees can make their own travel arrangements and receive real-time notifications about their itinerary, flight changes, and travel alerts. This reduces the time and effort required to make travel arrangements and provides a more streamlined experience for travelers.
Travel management software also automates the process of managing expenses. Employees can submit their expenses while on the go and see the real-time status of their claims.
2. Ensures Cost Reductions
Another major benefit of travel management software is its ability to help companies save money on their travel expenses. However, occasionally business travelers have a tendency to exceed the required budget.
For example, there are instances where employees submit travel requests shortly before the start of their business trip. This may coincide with a period of high flight prices, resulting in increased costs. Additionally, expenses incurred during the trip, such as meals and miscellaneous costs, which may not have been monitored, can also contribute to an escalation in expenses.
State-of-the-art software such as ITILITE aids in reducing business travel costs with the help of a virtual travel consultant. A virtual travel consultant like ITILITE Mastermind gives practical data-driven insights and suggests where you can cut down on travel costs. The AI analyzes employees' travel history and recommends where you can save more by comparing it with industry standards.
3. Improves Policy Compliance
One of the challenges companies face in managing corporate travel is ensuring that there is policy compliance. Employees don't comply with a travel policy primarily because they find the guidelines ambiguous or difficult to comprehend. Additionally, they may not have real-time access to the policies while booking or creating an expense report, which is another major cause of policy violations.
You can achieve policy compliance with the best travel management software. With the help of this software, you can set up multi-level granular policies based on departments, travel destinations, employee levels, and airlines, among others.
Business travelers can also access them in real time during booking, minimizing the risk of policy violations. Additionally, they receive real-time notifications if they incur out-of-policy expenses during their travels.
4. Ensures Business Travelers' Safety
Employee safety is of utmost importance during business travel as they are exposed to a wide range of risks. Female business travelers especially are at higher safety risks than their male counterparts. As a result, it is crucial for travel managers to equip employees with the appropriate tools and information necessary for their safety.
The best travel management software provides employees with safety features such as live location access, safe hotel identification, and real-time alerts. This software allows travel managers to track their employees' precise location and ensure their safety, even in new or strange locations.
5. Access To Business Travel Analytics
To optimize corporate travel management, it is crucial for travel managers to monitor key performance indicators (KPIs) related to travel, such as departmental spending, employee satisfaction scores, compliance with policies, and costs per trip. These metrics help identify improvement areas and allow corrective actions to be taken. The necessary travel data can be obtained using travel management software.
Modern travel management software offers advanced business travel analytics by consolidating all travel data onto a single dashboard. These personalized dashboards enable travel managers to access real-time travel data conveniently.
For instance, travel managers or company owners can find out which are the most preferred airlines or hotels by employees. This will give you an idea to negotiate better deals with them when employees travel next. The software also provides customized reporting for different departments as per their requirements.
Therefore, the best travel management software can give you in-depth insights and help you make informed decisions.
6. Integrates With Third-Party Applications
Various departments within a company, such as HR, finance, administrators, and travel managers, are typically involved in the organization's travel management process. And usually, these departments use separate software or applications to manage their respective processes. You must retrieve the data manually from each system and upload it into yours. This is a very time-consuming and tedious process.
Therefore, it is imperative that you integrate your travel management system with other third-party applications or software.
You can resolve this issue with the help of SaaS-based travel management software. The software can easily integrate with various third-party applications to facilitate smooth data flow. For example, if you need any information from the HRMS tool, you don't have to extract it manually. When new information is updated in the HRMS tool, the data automatically gets populated on all platforms. This helps you save a lot of time and effort.
7. Improves Productivity
The conventional method of managing business travel is time-consuming, tedious, and cumbersome. For instance, the travel or finance managers must manually check the itinerary, trip request, and associated costs. Moreover, the process involves the exchange of numerous emails between employees and approvers. This whole process is very tedious and inefficient.
Travel managers can overcome these issues with the help of a unified travel management solution as it automates all the repetitive tasks. Moreover, the best travel management software providers also use mobile applications available on both iOS and Android phones. Therefore, employees can easily send travel requests and submit expense reports from their mobile devices. Based on the request, you can either approve or reject the request by phone at anytime, anywhere.
This way, the software saves a lot of your time, and you can utilize this time for other important tasks.
Employ The Best Travel Management Software For A Seamless Travel Process
It's high time that travel managers ditch the traditional methods of managing business travel and switch to the best and most advanced travel management software. The software helps you optimize and seamlessly manage your travel management process, thus saving time and money.
ITILITE's SaaS-based travel management software can help you enhance your company's business travel management process. At ITILITE, we offer a lightning-quick booking system, cost-efficient flight, and hotel options, a virtual travel consultant, an itinerary based on employees' preferences, and many more. We also provide 24/7/365 business travel support for employees if they are stuck in any emergency without any additional fees.
To know more about our advanced features, get a free demo now!