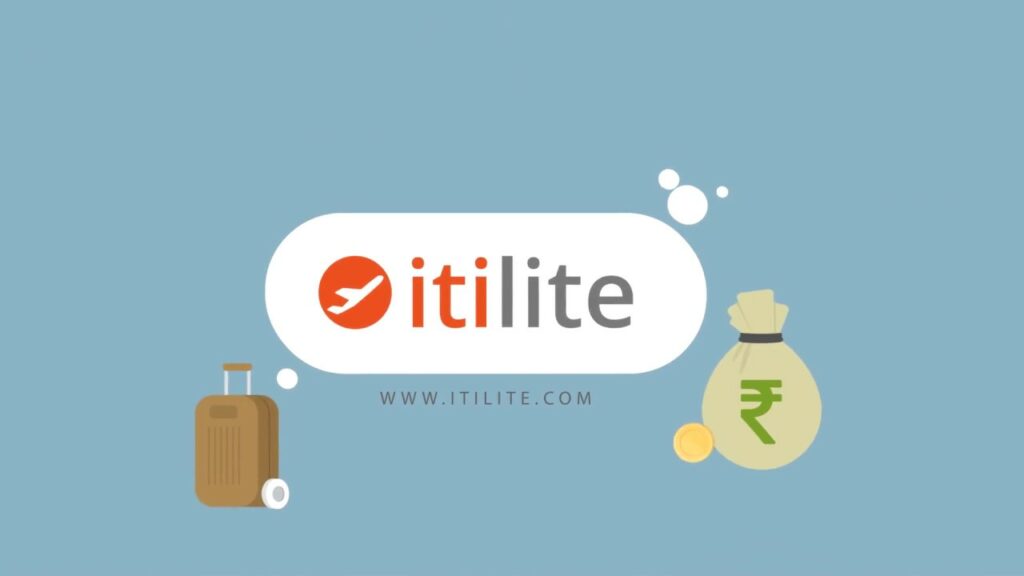 Travel and expense management software plays a pivotal role in streamlining and optimizing an otherwise complex and time-consuming process. This software revolutionizes how companies manage their expenditures, providing a comprehensive solution for tracking, approving, and reporting travel expenses.
Automating travel and expense management minimizes errors and ensures compliance with company policies and regulatory requirements. It empowers businesses to gain real-time insights into spending patterns, enabling effective decision-making to control costs.
Additionally, such software enhances employee satisfaction by simplifying the reimbursement process, reducing delays, and fostering transparency. The integration of artificial intelligence and data analytics within these systems further enhances their value, identifying trends, flagging anomalies, and suggesting cost-saving measures.
One such state-of-the-art software solution is ITILITE. The software automates most processes of a company's travel and expense system. The expense reports can be consolidated with the trip ID, enabling the employees to get reimbursed at once.
Along with an interactive travel booking tool, ITILITE also offers the widest range of travel inventory in the world, including flights, cabs, etc. With customizable reports and a dashboard, each department gets complete data visibility to make the right decisions.
Not only this, the company can set its own policies and multi-level approval workflow as per the company structure, budget contracted hotels, and more.
Here is a beginner's guide to ITILITE that can help you navigate through with ease, whether you are a traveler, a travel manager, or a finance manager.
For Travelers
1. Automated Booking
As a business traveler, managing flight and hotel reservations across multiple third-party platforms can prove to be a rather laborious task for you. The process of sifting through a multitude of options to identify the most suitable ones can be both time-consuming and demanding. Consequently, it becomes imperative to seek an alternative that streamlines the intricacies of business travel booking.
Enter ITILITE—a comprehensive solution that combines low-cost flight carriers and hotel selections into 3 travel packages, each with budget-to-beat. This, in turn, helps you book all travel requirements within a singular interface. The added advantage is that you are spared the necessity of allocating additional time to navigating consumer-centric travel websites. With ITILITE, you can efficiently book with utmost convenience, requiring nothing more than a few simple clicks.
2. Digital Receipt Management
Digital receipt management eradicates the majority of hurdles that are intrinsic to conventional receipt handling, such as dealing with physical receipts and manually inputting receipt information into spreadsheets.
With ITILITE, you can upload your expense receipts on the go with Optical Character Recognition (OCR) Technology, and the system will create your claims automatically, which you can then submit with a single click.
Moreover, the receipts are stored in the cloud, so you don't have to worry about finding them later, whenever required.
3. Saving-led Rewards
Employees who maximize travel savings deserve rewards. Following this principle, ITILITE offers travel booking gamification. Now, you must wonder, what is gamified travel? The ITILITE platform has an in-built incentivization platform.
This means the system enables businesses to incentivize their travelers who book flights and hotels at the lowest possible cost. As a result, employees are motivated to select the most budget-friendly choices with enthusiasm.
To make it simple, if out of the 3 budget-to-beat options, you select the one with the lowest cost; you get a portion of the amount saved as a reward.
4. Interactive UI
ITILITE's uncomplicated and user-friendly UI enhances the overall user experience. It simplifies the user's journey, enabling them to accomplish tasks with minimal difficulty and annoyance. Transparent layouts, user-friendly symbols, and straightforward navigation routes ensure that users can rapidly locate the information they require.
Moreover, it diminishes the learning curve for new users. So, if you are booking a business flight or hotel for the first time, ITILITE's super simple UI guides you through the application without difficulty.
This not only conserves time but also heightens efficiency, as you can swiftly adapt to the application's features without the necessity for extensive training.

For Travel Managers
1. Multi-level Policy
Travel policy violation is a hurdle travel managers have to overcome while achieving the organization's travel goals. The primary reason behind such violations is that the travel policy guidelines are highly generalized, and employees find it challenging to understand and implement them. Hence, you need the best travel management solution that helps you configure detailed policy guidelines.
With ITILTE, you can customize the guidelines according to employee level, department, trip type, and duration. Such configurations will help employees understand the terms better and increase corporate travel policy compliance.
2. Approval Workflow
Business travel requires a series of approvals from managers and executives. However, most companies do not have a clearly defined workflow of who approves which trips. Hence, employees are left wondering who to approach with their travel requests. Additionally, the confusion increases when they travel internationally because such trips are cost-heavy and require multi-level approvals.
With ITILITE's travel management platform, you no longer have to worry about unclear approval workflows. It allows you to define multi-lateral workflows according to trip type, duration, employee level, and departments. Moreover, it automates the movement of trip requests among approvers. Therefore, the employees don't need to worry about delays or the request ending up with the wrong authority.
3. Advanced Analytics
Gaining deeper insights from travel data can be a valuable resource for travel managers to pinpoint areas of unnecessary expenses, refine travel policies, and enhance the overall travel experience for individuals on the move.
Nevertheless, achieving these goals through insightful data analysis necessitates specialized assistance. Until now, businesses have been relying on the services of manual travel consultants. However, human-provided advice presents a range of challenges, such as:
Subpar insights due to a lack of expertise.
Substantial consultancy fees.
Lengthy time requirements.
Excessive back-and-forth communication between internal teams and consultants.
With ITILITE, you get the advantage of using the world's first virtual travel consultant- Mastermind, for all your analytical needs. This AI-driven virtual travel consultant can aid in streamlining your travel management procedures by delving into historical data, making industry-standard benchmarks, and suggesting potential avenues for optimizing travel processes. These recommendations have the potential to curtail travel expenses and amplify adherence to established policies.
4. Travel Support
Your employees require comprehensive assistance when traveling abroad. This could involve guidance on optimal routes, public transportation options, and handling unforeseen emergencies. This underscores the need for a reliable and constant support system available 24/7.
However, if you've been utilizing a travel agency solely for booking purposes, your employees might find themselves lacking assistance beyond matters related to reservations.
Additionally, traditional travel agencies tend to offer support and issue resolution exclusively during regular office hours. Consequently, should your employees require help outside these hours, they're often left to manage on their own.
With ITILITE, you get a team of experts dedicated to offering 24/7/365 business travel support, with an industry-best response time of 10 seconds. This means your employees can access the necessary aid, ensuring a seamless and worry-free business trip experience.
5. Events Travel
Overseeing group travel and events, regardless of whether they are domestic or international, presents its own set of challenges. Those in charge of event planning often find it difficult to meet the following obligations:
Orchestrating communication among numerous participants to ascertain their attendance at the event and guaranteeing that their travel arrangements coincide.
Sharing vital information pertaining to travel and event schedules, such as preferred flights, anticipated arrival times, and any modifications to the itinerary, with the event attendees.
Contrasting the actual expenses incurred during the event with the initial budget allocation.
However, with ITILITE's Events travel feature, you can manage large-scale group travel plans seamlessly. The platform enables you to create and manage events from a single platform, stay up-to-date on the RSVP status, send reminders whenever required, and keep track of your event budget. This way, you and your employees can be stress-free during group business trips.
6. Unused Flight Ticket Management
Unused tickets have consistently been a factor in the realm of business travel. As reported by Business Travel News, the year 2020 witnessed numerous companies worldwide facing a situation where they held unused tickets worth 1 million dollars collectively. In cases like these, if these tickets are not put to use or reclaimed, they have the potential to influence the overall financial well-being of your company.
With the ITILITE platform, you can analyze unused ticket balances and expiry dates, apply for refunds, transfer unused tickets to a relevant user, and more. This way, you can save more on business travel.
7. Price Drop and Re-shop
Observing a decrease in flight prices after making a booking is a quite familiar occurrence that many of us encounter. In fact, approximately 18% of all flights within the United States undergo a reduction in their fares.
ITILITE's Price Drop and Re-shop feature automatically re-books a flight whenever there is a price drop. This helps you optimize business travel costs and enhance savings.

For Finance Managers
1. Real-time Filing and Approval
Frequently, expenses demand several layers of authorization before they are sanctioned for reimbursement. These hierarchical approval structures serve to ensure that expenditures align with company guidelines and financial allocations. Nonetheless, overseeing these intricate chains of approval manually can pose significant difficulties.
However, with ITILITE, you can digitize the entire workflow. The software efficiently directs expense reports to the appropriate approvers according to established guidelines.
Moreover, through automation, both employees and managers gain the ability to monitor the advancement of expense reports in real time. This implies that they can immediately observe the stage of approval the expense report is at, identify the current approvers, and ascertain the anticipated completion time. This transparency mitigates confusion and enables prompt decision-making.
2. Automatic Fraud Detection
Expense fraud is a pervasive issue impacting organizations on a global scale. Recent data from the Association of Certified Fraud Examiners (ACFE) indicates that businesses are contending with a median loss of $40,000 attributed to expense fraud.
With ITILITE, you can steer clear of expense fraud. The platform's automated policy checks have the capability to identify instances of policy violations, thereby alleviating the workload on finance teams and fortifying oversight over expenses. Additionally, the software accommodates expense rule engines. This feature facilitates the automatic sorting and allocation of expenses according to predefined regulations. This not only saves time but also guarantees precision in the process.
3. Third-party Integrations
In 2023, the importance of smooth incorporation with current accounting and Enterprise Resource Planning (ERP) systems cannot be overstated when it comes to expense software. This integration facilitates the seamless exchange of data between the expense software and accounting/ERP platforms, eradicating the need for manual data input and minimizing the possibility of mistakes.
ITILITE's expense software aligns with widely-used accounting software or offers APIs (Application Programming Interfaces) for effortless integration. This kind of integration guarantees precise financial reporting, streamlines the process of automatic expense reconciliation, and bolsters the overall clarity of financial information.
4. ACH Payments
ACH stands for the Automated Clearing House, which is a widely used financial network in the United States for handling electronic payments. It facilitates the transfer of funds through various methods such as bank accounts, paper checks, cash, and wire transfers.
Incorporating ACH-enabled business travel expense software like ITILITE into your processes allows you to easily and efficiently reimburse employees with a simple click of a button. This integration reduces the reliance on ERP/accounting software and offers added advantages.
ITILITE's SaaS-based travel and expense management solution can help you streamline your company's travel and expense processes. So, what are you waiting for? Book a free demo with our travel experts to experience the ITILITE advantage first-hand.