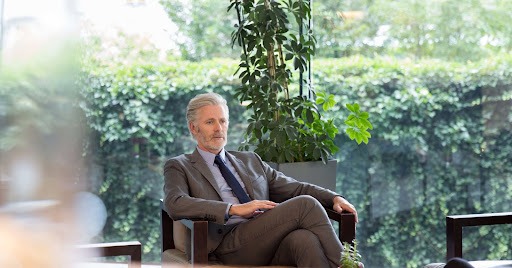 When it comes to accommodating your employees' business travel needs, it's essential to choose hotels that offer a balance of comfort, convenience, and value. That's where 3-star hotels come into play. These hotels strike the ideal middle ground, providing essential amenities and services without breaking the budget.
In this blog post, we will explore some of the top 3-star business travel hotels that you must include in your corporate travel program.
Fairfield Inn & Suites by Marriott
Fairfield Inn & Suites is one of the business travel hotels that offers a multitude of enticing reasons to book them as your accommodation of choice. With a strong presence of nearly 1000 hotels across the globe, this chain ensures accessibility to travelers wherever they may go.
Their commitment to guest satisfaction is evident through their range of amenities, including premium bedding, complimentary breakfast (available at most locations), and free Wi-Fi that keeps guests connected during their stay.
Catering to the needs of business travelers, Fairfield properties boast in-room office spaces and hotel-wide complimentary Wi-Fi, ensuring productivity and connectivity. Additionally, the ample common areas provide suitable spaces for work or collaboration.
Moreover, Fairfield Inn & Suites ensures convenience by stocking their 24/7 lobby markets with an array of snacks and beverages for purchase. Sitting in the middle tier of Marriott chains, Fairfield Inn & Suites strikes the perfect balance between comfort and affordability.
To enhance the allure of their offerings, Fairfield Inn & Suites provides an opportunity for further savings. Travelers can take advantage of a 15% discount on weekend stays at participating hotels throughout the United States, Canada, and Mexico.
Hilton Garden Inn
With a remarkable presence in nearly 640 locations across 40 countries, Hilton Garden Inn hotels offer a welcoming ambiance and comfortable accommodations that leave a lasting impression.
Guests can enjoy the convenience of fitness centers to maintain their wellness routines, in-room coffee makers for a refreshing start to the day, and complimentary Wi-Fi access to stay connected throughout their stay. Moreover, the 24-hour pantries are stocked with an array of snacks and beverages, catering to guests' cravings at any time.
Further, Hilton Garden Inn are renowned business travel hotels that offer an array of amenities tailored to work needs. Each room is thoughtfully equipped with a desk and chair, providing ample space to focus and complete work tasks.
As members of the Hilton Honors rewards program, guests can further enhance their experience by redeeming points for complimentary nights and unlocking exclusive perks. These privileges include late checkout options and room upgrades, adding an extra touch of indulgence to their stay.

Hyatt Place
With the largest number of hotels in Hyatt's impressive portfolio, Hyatt Place has established itself as a premier choice for both business and upscale travelers. Spanning over 320 locations across 260-plus cities, primarily in North America, Hyatt Place hotels have gained popularity for their exceptional value and personalized service.
Hyatt Place hotels are meticulously designed to provide a superior guest experience. Each property boasts multiple meeting spaces, catering to the needs of business travelers looking to conduct meetings or host events.
Additionally, guests can take advantage of the well-equipped workout facilities to maintain their fitness routines. The open lobby and lounge concept further foster socialization, creating an inviting atmosphere for interaction and relaxation.
One of the distinguishing features of Hyatt Place business travel hotels is the thoughtful layout of their rooms. Each accommodation includes separate living, working, and sleeping areas, providing guests with ample space and comfort. This design ensures a seamless transition between relaxation, productivity, and rest.
For those enrolled in the World of Hyatt rewards program, Hyatt Place hotels offer additional benefits. Members can earn valuable points during their stay, which can be redeemed for various perks, including complimentary breakfasts.
By becoming a member, travelers can take advantage of the exclusive Member Rate Advance Purchase, allowing them to save up to 15% on their reservations when booked at least 7 days prior to their stay at participating hotels.
Best Western Plus
Best Western Plus, renowned as a 3-star hotel chain catering to business travelers, offers a range of amenities designed to meet their needs. As part of their service, Best Western Plus provides a complimentary breakfast, allowing guests to start their day with a satisfying meal. Free Wi-Fi is available throughout the hotel, ensuring seamless connectivity for guests who need to stay connected for business purposes.
Each guest room is equipped with an in-room mini-refrigerator, allowing travelers to store refreshments and snacks. The inclusion of an in-room work desk provides a dedicated space for guests to focus and be productive.
For those who prioritize their fitness routine, a well-equipped fitness center is available on-site, allowing guests to maintain their exercise regimen. Additionally, a business center is provided, equipped with the necessary tools and resources to support productivity and professional requirements.
Recognizing the practical needs of travelers, Best Western Plus offers convenient services such as on-site guest laundry and same-day dry cleaning services. This allows guests to keep their clothes fresh and presentable throughout their stay, making it easier to attend business meetings or social events.
Holiday Inn Express by IHG
Holiday Inn Express by IHG Hotels & Resorts stands out as the largest brand in the IHG portfolio, boasting over 2,800 properties. While its presence extends to 50 countries, the majority of Holiday Inn Express hotels are concentrated in Europe and the United States.
The brand's focus lies in providing limited yet essential amenities that enhance convenience while offering exceptional value. By prioritizing practicality and functionality, Holiday Inn Express ensures that guests enjoy a hassle-free stay, particularly those on business trips or short-term visits.
Regardless of the location, every Holiday Inn Express offers the key amenities that discerning travelers appreciate the most. Notably, guests are treated to a complimentary hot breakfast, freshly prepared and served to start the day off right. Furthermore, 24-hour access to free coffee and tea in the lobby ensures a quick caffeine fix whenever needed.
The guest rooms, while modest in design, provide comfort and simplicity, featuring triple-sheeted beds, complimentary Wi-Fi, mini-fridges, coffee makers, and microwaves. Additionally, most properties offer a fitness center, business center, and pool area for guests to unwind or stay productive. A convenient shuttle service to and from nearby airports further enhances the overall convenience for visitors.
Super 8 by Wyndham
Super 8 by Wyndham, a trusted three-star hotel brand, caters to the needs of business travelers with its convenient locations worldwide. The hotel provides a comfortable respite where you can recharge and replenish. You also get complimentary WiFi and can start your day right with a complimentary breakfast item, ensuring an energizing experience.
The guest rooms at Super 8 have been thoughtfully redesigned to offer a contemporary ambiance. Featuring stylish bedding, sleek finishings, and modern amenities, these rooms create a welcoming environment for guests. Additionally, each room showcases signature black-and-white artwork that showcases local landscapes, adding a touch of character to your stay.
Furthermore, as a valued guest, you get the opportunity to enjoy the benefits of the Wyndham Rewards program. With over 50,000 hotels, vacation club resorts, and vacation rentals worldwide, Wyndham Rewards offers you a wide range of options to travel and be rewarded. With this program, you can earn points on qualifying stays and explore redemption options such as online shopping or free nights.
Include these Business Travel Hotels in your Travel Program
In conclusion, including 3-star business travel hotels in your corporate travel program is a strategic decision that offers numerous advantages to your organization and travelers.
However, to maximize the benefits and secure the best deals for your business, it is highly recommended to partner with a reputable travel management company (TMC). A TMC possesses the knowledge and industry connections to negotiate favorable rates and packages with hotels, airlines, and other travel service providers.
ITILITE is a modern TMC that provides you access to advanced booking systems and technology platforms that simplify business travel management. We also offer 24/7 assistance, ensuring that your employees have reliable support during their trips, such as handling itinerary changes and resolving travel disruptions.