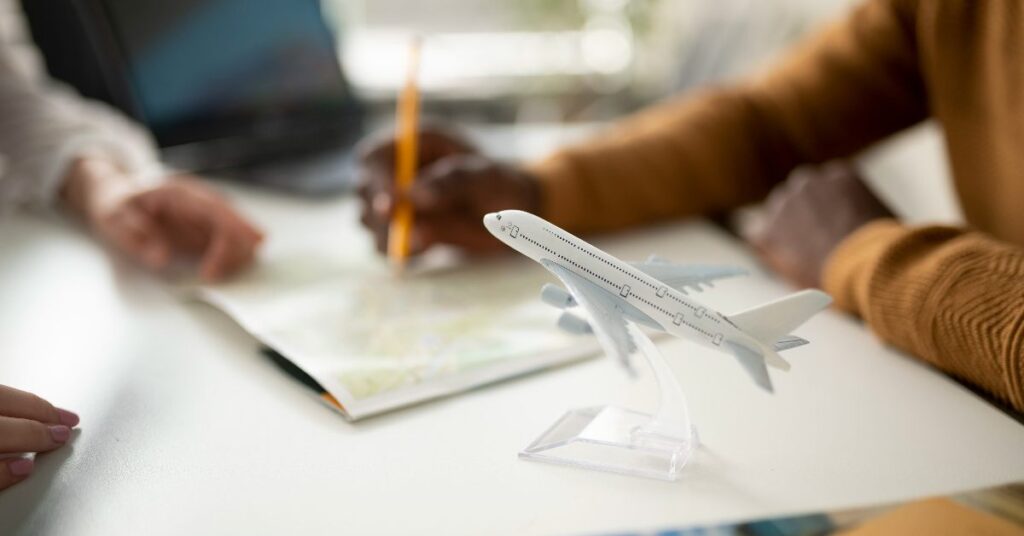 In today's fast-paced corporate world, efficiency and precision are paramount, especially when it comes to travel arrangements. Corporate travel planning companies have emerged as invaluable partners for businesses looking to streamline their travel booking processes.
These dedicated entities possess the expertise and resources to simplify the complex world of corporate travel, making it an indispensable tool for modern enterprises.
Let's explore the power of travel planning organizations in simplifying booking processes for corporate travel and delve into what makes some of them the best travel planning companies in the industry.
The Role of Travel Planning Companies in Corporate Travel
Corporate travel planning organizations play a pivotal role in managing the logistics of business travel. Their primary objective is to provide comprehensive and cost-effective solutions tailored to the unique needs of each client. By leveraging their expertise, connections, and advanced technology, these companies offer a one-stop shop for all corporate travel requirements.
Streamlined Booking Processes
One of the most significant advantages of partnering with travel planning organizations for corporate travel is the simplification of booking processes. These companies have access to a vast network of airlines, hotels, car rental agencies, and other service providers, enabling them to efficiently book all aspects of a trip in one go. This convenience not only saves time but also reduces the chances of errors or oversights that can occur when booking separately.
When you choose a reputable corporate travel planning company, you can be confident that your team's travel arrangements will be handled seamlessly. This can help eliminate the stress associated with travel planning, allowing your employees to focus on their work rather than navigating the complexities of booking flights, accommodations, and ground transportation.
Cost Savings
Corporate travel planning organizations are well-versed in optimizing travel expenses. They have access to negotiated rates and discounts that are often unavailable to the general public. By analyzing your travel patterns and requirements, these companies can recommend cost-effective options that align with your budgetary constraints.
Moreover, they can track and manage expenses throughout the travel process, ensuring that your organization stays within its travel budget. The ability to control costs while maintaining travel quality is a hallmark of the best business trip-planning companies.
Customized Itineraries
Corporate travel planning organizations understand that no two businesses are the same. Therefore, they tailor their services to meet the specific needs and preferences of each client. Whether your team requires a detailed itinerary for a week-long conference or a last-minute flight change, these companies can adapt to your requirements promptly.
By providing personalized service, travel planning organizations enhance the overall travel experience for your employees, making their trips more productive and enjoyable. This level of customization is a defining characteristic of top-notch business travel planning organizations.

The Best Travel Planning Companies: What Sets Them Apart?
Now that we've established the importance of business trip planning companies in corporate travel, let's explore what distinguishes the best travel planning companies from the rest.
Industry Experience
The best travel planning companies often have years of industry experience. This expertise enables them to navigate the intricacies of corporate travel effortlessly. They understand the nuances of different destinations, airlines, and hotels, allowing them to make informed recommendations and decisions on behalf of their clients.
Global Reach
In the world of corporate travel, global reach is essential. The best travel planning companies have an extensive network of partners and contacts worldwide, ensuring that they can accommodate your travel needs no matter where your business takes you. This global presence also allows them to secure preferential rates and amenities for their clients.
Cutting-Edge Technology
Technology is a game-changer in the travel industry. The best travel planning companies leverage advanced software and tools to streamline booking processes, manage itineraries, and provide real-time updates to travelers. This tech-savvy approach enhances the efficiency and convenience of corporate travel.
Dedicated Account Managers
Personalized service is a hallmark of the best business trip-planning companies. They assign dedicated account managers to each client, fostering a strong client-agent relationship. These account managers become intimately familiar with your organization's travel preferences and can provide proactive solutions to meet your needs.
24/7 Support
Business travel doesn't adhere to a 9-to-5 schedule, and neither should your travel planning company. The best ones offer round-the-clock support, ensuring that your team can receive assistance and resolve issues, regardless of the time zone they're in.
The Conclusion
Corporate travel planning companies are indispensable allies for businesses seeking to simplify their booking processes and optimize travel expenses. These entities offer streamlined travel booking, cost savings, personalized itineraries, and a host of other benefits that make them invaluable partners in the world of corporate travel.
When searching for the best travel planning organizations, look for companies like ITILITE that can offer industry experience, global reach, cutting-edge technology, dedicated account managers, and 24/7 support to ensure a seamless and efficient travel experience for your company.

With ITILITE, you can take your corporate travel to the next level and enable your team to focus on what truly matters – achieving your business objectives.To learn more about how ITILITE can help you simplify the travel management process, book a free demo now. 

Author
:
Yukti Verma
Yukti Verma is a content marketer with a soft spot for SaaS. She loves weaving complicated concepts into simple stories. When not at work, she reads books and geeks over technology.
Get the latest in your inbox
Subscribe to the Itilite blog and never miss a post!