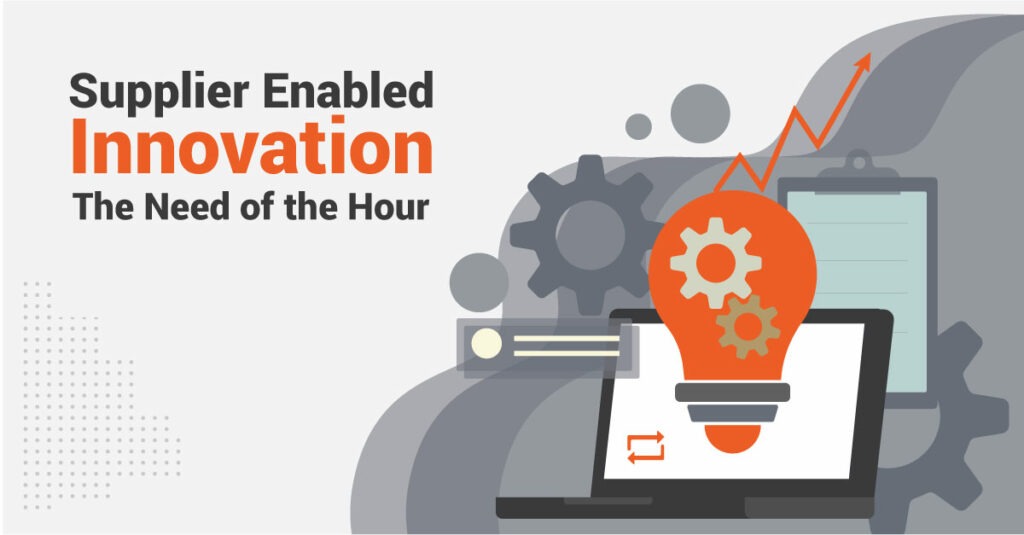 In today's highly competitive world, organizations need to innovate faster than ever before to stay ahead of the curve. And to do that, they are now adopting a modern approach to innovation where they partner with external suppliers to capture the best ideas and create a competitive advantage. This is the whole idea behind Supplier Enabled Innovation or SEI.
In a recent panel discussion at the conference Procurement Edge, ITILITE and industry veterans explored how SEI is helping companies to deliver better products faster, access the new local & emerging markets, and reinvent their internal processes to make them more efficient.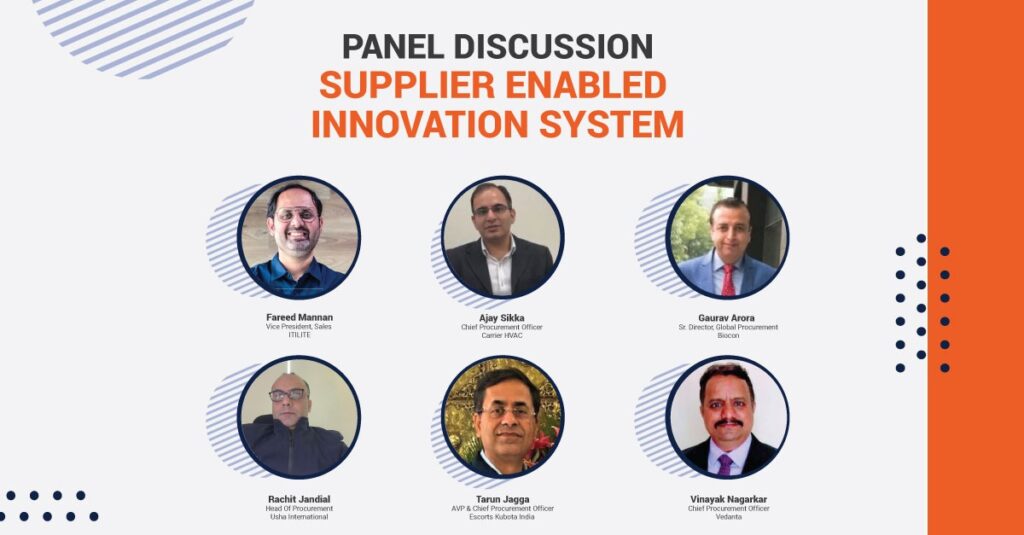 "Long gone is the time when companies used to innovate for their customers only, nowadays to succeed, companies need both product innovation and internal process innovation, guided by their innovative suppliers."

– Fareed Mannan, Vice President, Sales, ITILITE
While talking about how it is high time for more organizations to adopt this powerful concept, the panel shared four essential elements they need to build a robust SEI ecosystem. Read on to know what they are.
#1: A Well Informed Procurement Team
The first element is an informed procurement team that is at the forefront of supplier-enabled innovation. To source the right supplier, it is important for the procurement team to understand the organization's business plan, needs, and innovation strategy.
Once they have a complete context of the current challenges and the kind of innovation required to solve those, they will be better equipped to get the right supplier onboard.
#2: Supplier Rating Scorecard
The second element is a supplier rating scorecard to help businesses evaluate the suppliers objectively.
Here is an essential list of what your supplier rating system must have. You can further refine it and make the matrix as per your needs:
The objective of choosing the supplier – Define the business problem and end goal of the collaboration
The internal budget for the supplier – Get the quote from different suppliers for comparison and see what fits your budget
List of features in priority order – Specifically for the tech suppliers you are evaluating; you can further refine the plan as a must-have, essential, and good-to-have features
Delivery timeline and additional services – evaluate how the supplier will deliver the solution and inform them beforehand about the added support you and your company might need during the transition
#3: Collaborative Mindset
The third element to make SEI a success in your organization is to have a collaborative mindset. Organizations need to create an environment of understanding, and mutual benefit so suppliers can work closely with them to provide customized solutions.
Also, both – the suppliers and the organizations should aim for a long-term relationship. The one where both you and your suppliers can understand, adapt and grow together.
#4: Trust in Supplier's Innovation Capabilities
And the last but the most crucial element is "Trust". When you get a supplier onboard, trust their capabilities. They work with multiple organizations and know what works in different scenarios, they come with a rich experience and are experts in what they do. Trust them when they share their ideas & suggestions.
Once you have these elements in place, creating a robust supplier-enabled ecosystem in your organization is pretty straightforward. If you haven't yet explored SEI for your organization, this is high time you do.
If you are looking for innovative suppliers to make your travel & expense processes efficient, get in touch and schedule a free demo with ITILITE today!