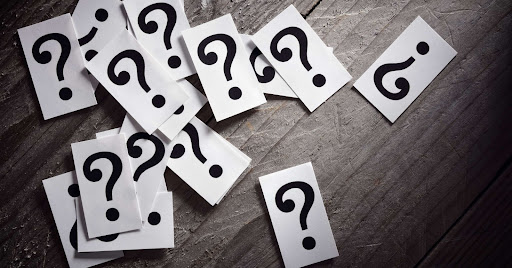 In today's interconnected world, corporate travel plays a crucial role in the success of businesses. Hence, most companies are collaborating with a Travel Management Company (TMC) to streamline the travel process, improve employee travel experience, and save on travel spending.
However, choosing the right TMC for your company is not the only step in the travel program's success. A smooth onboarding process is vital to make the change a success. If you are in the process of selecting a TMC, it is essential to ask the right questions to ensure a seamless transition and a mutually beneficial relationship.
Here are some of the questions that companies should ask while onboarding a TMC:
1. What products or services are not provided by the TMC?
A TMC typically has a well-defined range of products and services they provide. However, these may not cover the complete set of solutions that your company requires. Therefore, you must list all your requirements and ask the TMC partner to validate that they provide everything you need.
Some typical gap areas are – corporate deal execution and fulfillment of auxiliary travel requests such as train tickets, car rental, and travel insurance policies. In addition, value-added services like travel risk management, data security, and analytics may have gaps too.
2. How will you help us achieve our goals from the travel program, and in what time frame?
For most companies today, maximizing ROI from every business process is an important goal. When you bring on a new TMC, they must understand your goals and deliver on your ROI expectations.
Some of the best TMCs can help you control travel spending by better enforcing budget guidelines and optimizing travel costs. Hence, you must ask the TMC what practices they follow to help deliver the ROI and within what time frame. Typically, a good partner should consistently deliver results within six months.
3. How does your TMC ensure compliance with travel guidelines?
Compliance with travel guidelines remains one of the significant challenges companies face. And the lack of proper travel guidelines can impact your company's financial bottom line by driving up the travel budget.
Therefore, you must ask the TMC if they have a dedicated account manager who can work closely with you to understand your company's travel policies and ensure that travelers are correctly prompted while booking. An ideal TMC partner ensures that travel guidelines are followed, whether these bookings are made online or with a support agent's assistance.
4. How do you handle after-hours and emergency travel needs?
While traveling for business, employees can find themselves stuck in emergencies such as bad weather conditions, civil unrest, unsatisfactory accommodations, unexpected breakdown of car rental, loss of baggage, flight cancellations, etc. Another major challenge that employees face is receiving support after office hours.
Therefore, you must ask the TMC if they offer 24/7/365 business travel support to help employees come out of such situations. You should ensure that the TMC has a dedicated team of experienced professionals to handle such kinds of emergencies. The team should be reachable via multiple channels (chats, calls, emails, etc.) after office hours and on weekends. The team must quickly respond to urgent requests and make necessary travel arrangements in a timely manner.
5. What are your SLAs that will ensure our company gets a prompt response? 
A service level agreement (SLA) is crucial to meet your company's business travel goals. Hence, you should always ask your TMC about the measures they will take to ensure you meet your SLA.
Here are some common SLAs of a TMC that you must look out for:
Response Time:
This metric specifies the time the TMC commits to responding to client inquiries or support requests. It could be measured in terms of minutes, hours, or days, depending on the severity of the request or issue.
Travel Booking Turnaround Time:
The TMC's SLA should define the maximum time it takes them to process and confirm travel bookings. This ensures that your company receives prompt service when making travel arrangements for your employees.
Emergency Assistance:
The SLAs of TMC should include provisions for emergency assistance, particularly for urgent travel needs or unforeseen circumstances. The agreement may specify the response time for emergency requests, such as last-minute bookings or travel disruptions.
Dedicated account management:
The SLA may outline the level of support and communication you can expect from TMC's dedicated account manager or customer service representative. This ensures regular contact, prompt response to inquiries, and proactive assistance in managing travel arrangements.
Issue Resolution Time:
You must ensure that the TMC's SLA defines the maximum time to resolve any issues or problems during the travel process. This could include resolving booking errors, addressing traveler concerns, or handling disputes with airlines or hotels.
Continuous improvement:
The TMC should have a culture of continuous improvement, constantly seeking ways to enhance service delivery and meet or exceed SLA expectations. This can involve gathering feedback from the company, implementing process improvements, and staying up-to-date with industry best practices.

6. How do you accommodate last-minute changes?
Let's face it; business travel is unpredictable. Anything can happen at any time. For instance, the business traveler may be running late for the airport for some reason. In such cases, if you don't have a dedicated person to manage the hotel and flight bookings, it can create a financial loss for your company.
Therefore, you must ask the TMC if they have in-house travel experts who can accommodate last-minute changes, such as booking different hotels or canceling a flight. TMCs maintain strong relationships with travel suppliers, such as airlines, hotels, and car rental agencies. Hence, you should enquire if they can communicate and negotiate changes on behalf of the travelers quickly and effectively.
You must also ask the TMC if they can provide immediate support and guidance. This may include assisting with rebooking flights, finding alternative accommodations, or adjusting travel plans to ensure the safety and well-being of the travelers.
7. What kind of training and support do you provide to travelers?
Before employees embark on their business trips, they must be aware of dos and don'ts and thoroughly know the travel policy. If they are unaware, they may spend extra money that can burn a hole in their pocket or lead to a policy violation.
Hence, you must ask your TMC if they provide training or support to business travelers. The best TMCs in the market offer travelers training and support to help them navigate TMC's booking platform, understand travel policies, and stay safe while traveling. They provide ongoing support throughout their trip, including assistance with itinerary changes or emergencies.
8. Does your TMC have any SOP to manage travel challenges?
Having a clearly defined Standard Operating Procedure (SOP) is crucial for a TMC to handle travel emergencies that occur regularly. An SOP plays a significant role in assisting support teams in swiftly resolving crises, avoiding misunderstandings or mistakes in decision-making, and guaranteeing the safety of travelers.
For example, there may be a situation where many employees might have to travel in a group. In such cases, you should have an SOP for group travel with all rules and regulations outlined.
Hence, you should ensure that the TMC has a rigid SOP in place to accommodate any last-minute travel changes and challenges.
9. How do you ensure data security and privacy?
It is without a doubt that data security is of paramount importance. If your company and employees' data is compromised, you will land in deep trouble and have financial losses.
Hence, the TMC you are onboarding should provide you with the best data security. Some of the best TMCs, such as ITILITE, comply with all relevant data privacy global regulations and provide secure access to travel data. You should find out if the TMC employs a robust security infrastructure with certifications in GDPR, SOC2, ISO 27001:2013, Level 1 PCI DSS, and more.
Additionally, the TMC should use encryption technologies to secure your data during transmission and storage. Encryption helps protect data from unauthorized access, ensuring it remains confidential and secure.
Here is a TMC that ticks all the boxes
By considering the aforementioned questions and answers, you can thoroughly understand what services a Travel Management Company (TMC) should provide. If you are wondering which TMC can answer all the questions mentioned above, look no further than ITILITE.
ITILITE is a SaaS-based travel management company that leverages state-of-the-art technology and provides its customers with incredible travel support. At ITILITE, we provide travel's fastest customer support, deliver the best compliance with budget guidelines, manage last-minute changes most efficiently, and help you reduce business travel costs with the help of a virtual travel consultant known as ITILITE Mastermind.
We also understand that business travel is unpredictable. Hence, we also have in-house travel experts and a 24/7/365 support team to help your employees during emergencies, even after business hours and on weekends.
To know more about ITILITE, get in touch with our experts now!