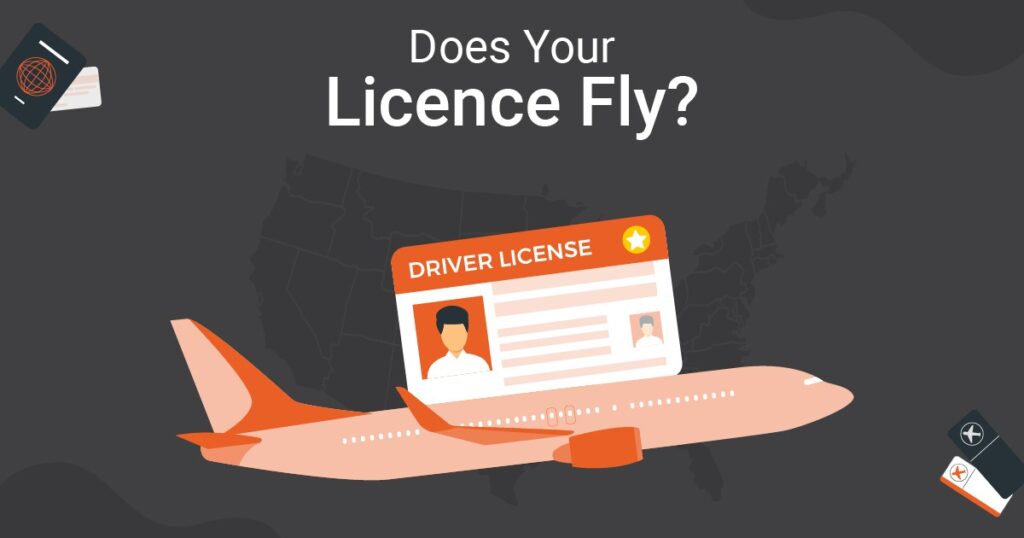 Being a travel manager, you do your best to ensure risk-free corporate travel for your employees; it is crucial that you prepare for all the changes in this space, especially the regulatory changes like the REAL ID Act in the United States.
As per the Department of Homeland Security, on May 3, 2023, US travelers must be REAL ID-compliant to board domestic flights and access certain federal facilities. With the enforcement date being moved multiple times, it is quite possible that your employees may have forgotten to get their compliant IDs. Now is as good a time as any to remind them to get everything in order before its time.
As an integrated T&E management solution, we at ITILITE are on a mission to make travel effortless and keep you updated with all travel-related rules and regulations, so here is all you need to know about the REAL ID for domestic travel in the United States.
The Real ID Act
The REAL ID Act sets a clear standard for government-issued identification like driver's license and adds an extra layer of security. It also acts as a new federal requirement for passengers taking domestic flights in the United States. It prohibits TSA from accepting any identification cards that do not meet these security standards for domestic air travel.
Beginning May 2023, all passengers in the United States will need either a REAL ID-compliant driver's license, EDL (Enhanced Driving License), or passport to fly within the country.
How to check if I already have a REAL ID?
It is possible that your employees already have the REAL ID. You can ask them to check their ID for the star mark on the upper top portion of their ID. It can be a gold star, black star, black cutout star, or gold cutout star.
Ensure your employees know that IDs that say "Federal Limit Apply" are not approved and won't be accepted as proof of identification at the US airports once the law is enforced. But if they have an Enhanced Driver's License (EDL) issued in Minnesota, Washington, Michigan, Vermont, and New York, they don't have to get a new REAL ID to travel.
Can my employees fly within the United States without a REAL ID?
If your employees don't have a REAL ID and still need to fly, they can carry their passport or any other TSA-approved identity documents. But, if they plan to use their state-issued ID or driver's license after May 3rd, 2023, they must have an Enhanced Driver's License or REAL ID for domestic traveling.
Here is the list of TSA approved valid identification; you can also check the complete list of acceptable ID on TSA's official website:
US passport
Foreign government-issued passport
DHS trusted traveler cards (Global Entry, NEXUS, SENTRI, FAST)
Permanent resident card
State-issued Enhanced Driver's License
Border crossing card
DHS trusted traveler cards (Global Entry, NEXUS, SENTRI, FAST)
How to get a REAL ID?
You can get it at your local DMV. In general, you have to visit your local DMV with the required documentation showing your full legal name, date of birth, social security number, two proof of address for residence, and lawful status.
Do check your state's DMV website for additional guidelines before visiting or get all the information at the Homeland Security website.
Do they need a REAL ID for international travel as well?
Real ID is only for Domestic travel within the USA. Your employees traveling abroad will not require only a passport and valid visa. Apart from the documentation, many countries have travel guidelines in place given the COVID 19 pandemic.
That's why we release our travel realities edition every month with the latest international travel guidelines. You can check our April Edition here.
ITILITE provides travel and expense management solutions to customers across the globe. We at ITILITE are always here to assist you in making your business trips safe at all times. Book a free personalized demo today to see how ITILITE can help navigate safe business trips despite COVID -19.

Get the latest in your inbox
Subscribe to the Itilite blog and never miss a post!