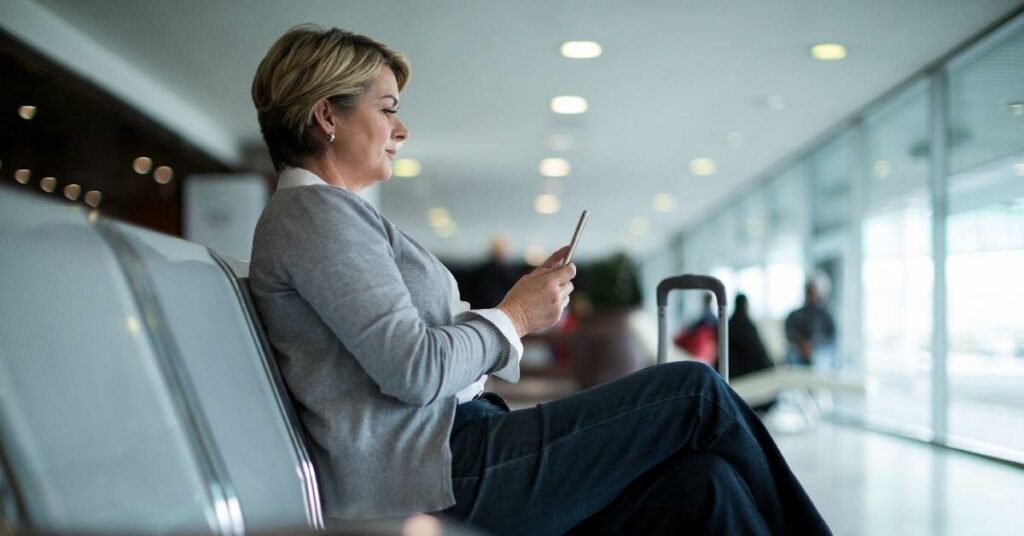 In an era where the world is more interconnected than ever before, business travel has evolved from a simple journey to a dynamic experience that blends work, well-being, and an immersive travel experience. With technology and connections being more important than ever, companies are changing how they think about business trips. Business travel is, therefore, no longer just about booking flights and stays. It's about crafting an enriching journey for the modern traveler.
Read this blog to know how ITILITE, a robust travel management software solution, is helping companies in enhancing business traveler experience.
ITILITE Simplifies the Booking Process
ITILITE provides a user-friendly platform that simplifies the booking process for flights, hotels, and car rentals. It allows travelers to compare available options on a single platform, making the booking process convenient.
Travelers can quickly access the platform, view their upcoming trips, and make new bookings. Also, they can easily modify their travel itinerary within the platform, such as changing flights and hotel stays or adding ancillary services.
Furthermore, the platform presents booking options that comply with the company's travel policy in a separate tab from non-compliant options. This makes it easier for employees to follow guidelines without having to refer to the policy again and again.
It Provides Mobile Accessibility
Business travelers on the go require seamless access to their travel information and itinerary to navigate their trips effectively. ITILITE's mobile app addresses this need by providing instant accessibility.
With ITILITE's mobile app, business travelers receive real-time updates about their travel plans. They can instantly view flight changes, delays, and other relevant alerts, ensuring that they stay well-informed on their trip.
The app also makes it simple for travelers to look at their reservations and tickets whenever they need to. This helps them when they're checking in for flights or hotels. And if they need to change their plans while they're traveling, the app lets them do that too. This is helpful because it means they can be productive and get things done even when they're on the go.
It can Integrate with Multiple Payment Solutions
ITILITE's integration with multiple payment solutions allows travelers to choose from a variety of payment methods. These include corporate credit cards, personal cards, mobile wallets, etc. This flexibility lets travelers choose what's best for them, making paying for things easy.
Further, the software reflects the amount on the dashboard as soon as the payment is made. This real-time expense tracking allows travelers to monitor their budget more effectively on their trip.
It Allows Travelers to Gain Money Through the Incentive Program
ITILITE enhances business trips by offering an innovative incentive program that benefits both the company and the traveler. This unique feature encourages travelers to make cost-effective choices. Not just that, it also positively impacts the business traveler experience while improving work satisfaction.
How it works: When making bookings through ITILITE, the app presents three suggested packages. If travelers pick one of the two options that cost less than the third one, they earn a share of the saved money. For instance, if there's a $300 difference between two packages and the traveler goes for the less expensive choice, they could get a part of that $300, maybe 25%, as an incentive.
ITILITE Offers Personalized Booking Suggestions
ITILITE offers personalized packages that cater to the preferences of travelers. The software collects and analyzes data from a traveler's profile, including past bookings, search history, and preferences.
With the help of AI and ML, the software can suggest flights, places to stay, and other things based on what the traveler and similar people have booked before. The software might also use feedback and ratings from travelers to make its suggestions better.
These suggestions also consider the traveler's preferred departure and arrival times. As a result, it helps reduce the time spent waiting at airports and ensures optimal scheduling for meetings and activities.

It Integrates with Loyalty Programs
Travelers have the option to connect their loyalty accounts with ITILITE, allowing them to swiftly access their programs while making bookings. This eliminates the need to manually enter any details and enables them to track points and miles.
By seamless integration of loyalty programs, travelers can keep collecting points, miles, or rewards from their memberships. This helps them accumulate benefits over time, which they can redeem for future travel or other perks.
Ultimately, easy access to loyalty programs enhances the business traveler experience, making it more rewarding for them.
ITILITE Simplifies Expense Reporting
ITILITE allows travelers to easily upload and attach digital receipts to their expense reports. Then the software uses OCR technology to capture data from receipts. Since there is no requirement for manual entry, the number of errors is also reduced.
While submitting the expense report, the software scans whether the expenses comply with the company's policy. If they don't, the software flags them and notifies the user. This feedback allows users to make any changes quickly, easing the workload of those who approve the expenses.
Further, the expense reports are forwarded to the relevant approver based on the customized hierarchy set within the app. The software alerts the approver of new expense reports so that they can assess them quickly.
The whole process, from expense submission to reimbursement, is automated. This not only improves the business traveler experience but also makes things more efficient for the travel and finance department.
It Provides insights into Trip KPIs to Improve Traveler Experience
ITILITE enhances business trips by offering valuable insights into Key Performance Indicators (KPIs) related to travel. This allows travel managers to make changes to their travel program for an optimized business traveler experience.
Some KPIs include:
Supplier Performance: Insights into supplier performance, such as airlines and hotels, allow travel managers to select partners that consistently deliver quality services. This contributes to a smoother travel experience for employees.
Trip Completion: Tracking the percentage of trips completed as planned without disruptions, delays, or cancellations.
Traveler Satisfaction: Feedback from travelers about their overall travel experience, including the corporate travel booking process, services, and amenities.
On-Time Performance: Tracking the punctuality of flights and transportation services to minimize waiting times and reduce travel-related stress.
ITILITE Provides 24/7/365 Traveler Support
ITILITE has a dedicated support team that ensures that travelers get assistance whenever needed. Anytime access to traveler support empowers business travelers to swiftly address unexpected issues that may emerge during their journey. Whether it's a sudden flight delay or any other emergency, travelers can seek guidance and solutions in real time.
When business travelers know they can get help quickly if they need it, they can allocate their mental and emotional energy to their primary work objectives. This means they can pay full attention to meetings and networking without worrying about travel problems. It's clear that having travel support is really important to make the whole business traveler experience better.
Ensure a Seamless Business Trip for your Travelers with ITILITE
ITILITE goes beyond the conventional booking process, prioritizing the traveler's needs and preferences at every turn. With ITILITE, you need not worry about scattered itineraries, missed opportunities, and budgetary concerns. ITILITE's robust platform is the only tool you need to streamline all aspects of business travel management and enhance traveler experience.
To know more about the benefits, book a demo today.