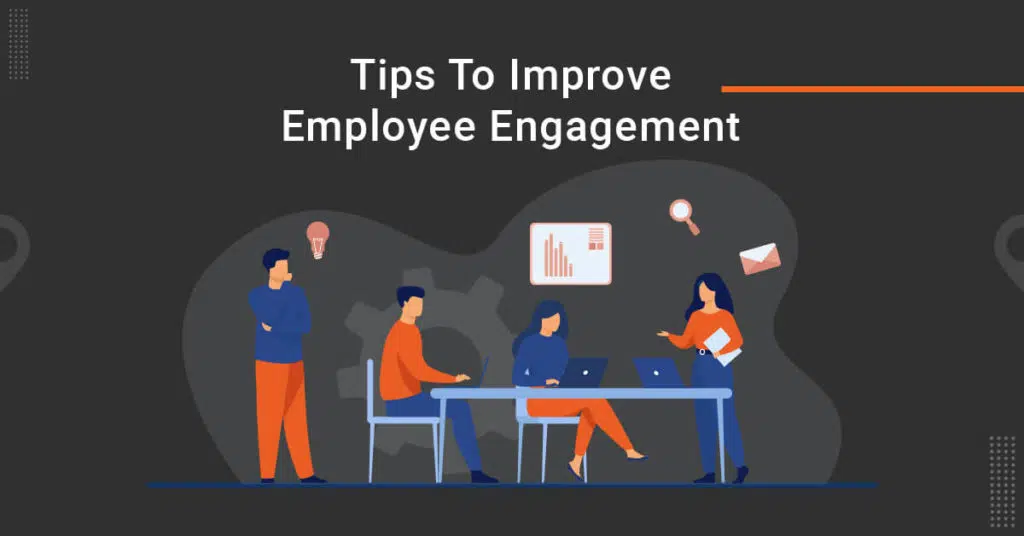 Employees aren't fickle about traveling for business anymore but they are just more cautious and expect things to be flexible i.e. expect more from your company's travel program. They want to be safe, happy, and productive and need tools that ensure their business trips turn out that way. You too, as travel managers, want the same things, but you have budget and compliance to keep in mind. A good way of handling all this can be by implementing modern travel management software.
Let's dig deep into how advanced travel and expense management solutions are just ready to get you going by meeting all demands from your employees and keeping company expenses in check. Read on!
Improve Employee Satisfaction with Travel Management Software 
Here's how modern travel management software can help you meet your employees' needs for well-being, safety, and efficiency and save costs for your company:
1. Gives real-time insights into the travel industry
If you or your employees are resuming travel after a long time then it's important to realize that travel isn't the same as it was two years back. There are changes in travel guidelines, fewer flights are operational, and the accommodation inventory is the same.
The modern travel and expense management software will give you information about all this plus real-time updates on the current state of the industry so that it is easier for you and your employees to schedule travel.
The travel insights will help you to mitigate risks. For instance, it will show a red flag if an employee has selected a higher-risk destination and will continue to update risk areas in real-time.
Even if a travel itinerary was approved, it will be flagged via travel alerts and notifications when new restrictions are imposed so that you can take action immediately. This will also enable swift and free cancellations or re-bookings. This way, your employees will know that their interests are being looked after by the company.
2. Automation helps increase employee delight
As an advanced T&E platform re-activates your travel program, you can automate almost all the processes from travel booking to reimbursement. Automated travel management software helps employees book travel easily in compliance with your T&E policy as it shows them the expense limit so that they know how much to spend.
There are advanced solutions such as ITILITE that notifies employees when they are booking out of the defined travel policy. Also, travel and expense management software provides apps via which employees can scan their expense receipts and create expense reports within minutes.
While traveling for business purposes, employees may sometimes use their money over business expenses. Therefore, reimbursing them on time is crucial. Automation of your travel management processes will help quicker reimbursements. You can set up a flow where the employee gets reimbursed as soon as approval comes from the finance team. Employees can also know the status of their reimbursement via alerts.
All of this makes the booking process seamless for employees.
3. Offers services pre, during, and post-travel
An advanced T&E management platform offers tech as well as human support when needed. Here are some ways in which it helps you and your employees pre, during, and post-travel:
Pre-Travel
Block unsafe cities/ transport/accommodations – Once you have decided on unsafe cities/accommodations, you can block those searches within the travel management software. For instance, with ITILITE Shield, you can lock a city, hotel, or airline that you deem unsafe and protect your employees.
Automate pre-travel authorization – You can automate pre-travel approvals so that the managers are aware of the entire business strip – operationally and financially.
Curate a list of safe hotels – With the modern travel management software, you can curate a list of hotels that are compliant with WHO's global safety standards and have all health and safety protocols in place to make employees feel comfortable and safe while staying there on a business trip.
During Travel
Get full visibility via employee tracking – It lets you quickly view which employees are traveling, where they are going, where they are staying & for how long, and how to get in touch with them in case of an emergency.
Gives 24*7 multi-level support – An advanced travel management software provides your employees 24*7 support through easily accessible modes like chat and calls. Furthermore, in emergency situations, your employees are able to talk to an agent directly, instead of chatbots.
Mobile app – Through the travel management mobile app, employees can scan their expense receipts and upload them on the go. They don't have to stress over handling the paper receipts during the entire business trip.
Post Travel
Easy expense reporting – With the entire trip data and electronic receipts in one place, employees can easily create expense reports by reconciling expenses from the receipts automatically.
Travel insights and analytics – With all travel data in one place, you can assess the spending patterns and the most preferred choice of airline, hotel, etc. by employees. This will help you create budgets for different teams in advance.
4. Advises on how to adapt processes and policies
An advanced travel and expense management software can guide you on how to change your new travel program. You will learn how to address safety and control as employees book their trips. For instance, it will let you show your T&E policies to the employees at the time of booking so that there are no out-of-policy bookings.
Also, you'll discover new communication channels that can help you build trust between you and your traveling employees. Apart from this, it would suggest how to create an automated approval process so that you know everything – from a traveler's accommodation choice to his or her safety.
5. Helps track unused tickets
When either the airlines cancel the flight due to some issue or employees cancel the ticket from their side, the tickets remain unused.
As times are uncertain, there could be more unused tickets to manage. Modern travel management software can help you track and manage all the unused tickets for your company's benefits and your employees would be happy too as they can be flexible with their travel plans.
Technology can improve Employee Engagement & Satisfaction
As a company, it is essential that you invest in advanced, AI-powered technology to make processes like travel and expense management seamless for your employees. This will help in boosting productivity and convenience, further increasing employee engagement and satisfaction.
ITILITE is an integrated T&E management solution that simplifies bookings and expense filing. It also ensures that employees get reimbursed quicker and get rewarded for making wise booking decisions.
To see how ITILITE improves employee engagement and satisfaction, get a free demo now.

Get the latest in your inbox
Subscribe to the Itilite blog and never miss a post!