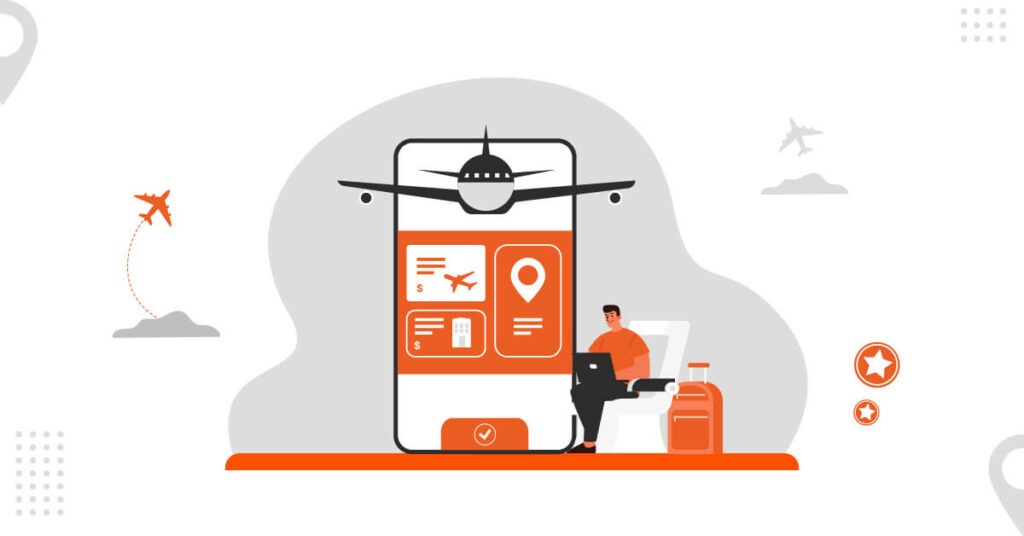 Having the right corporate travel payment solution is imperative to provide convenience to your business travelers and manage your finances efficiently. Moreover, choosing the payment solution that fits your business improves your T&E program and increases employee satisfaction. However, with multiple options available, it can be tricky to figure out the option you should go for.
Let's checkout the different corporate travel payment solutions and their advantages. This way, you can make a well-informed selection regarding the same.
Corporate Credit Cards
Companies issue corporate credit cards to their employees for business-related expenses. The card is usually issued to the employer, but it includes the name of the employee on it as well. These cards are paid for by the company.
A corporate credit card allows businesses to have more control over their employees' travel expenses and helps prevent fraud. With a corporate credit card, employees can book their travel arrangements according to their preferences while ensuring that the company only pays for legitimate travel expenses. This improves the overall business travel management program and reduces the workload of travel managers.
When a business provides its employees with a corporate credit card, it can simplify the process of tracking and categorizing travel expenses. This is done by importing the credit card statements into an expense report, which makes it easy to analyze the data and store it in a consistent format across the company.
A specialized corporate travel card program typically offers exclusive benefits and rewards to businesses, including cashback incentives. These perks cater to the needs of corporate travelers, which is why companies usually prefer this method.
Moreover, providing corporate credit cards eliminates the need for employees to pay for expenses out of pocket. This is particularly crucial for organizations that process only a few reimbursements per month.
Prepaid Top-up Cards
Prepaid top-up cards allow users to load money onto them and then use them in the same way as they would a regular debit card. It is different from a debit card as it does not require linking to a bank account.
Numerous organizations have adopted the practice of using prepaid cards for corporate travel payments, allowing for real-time top-ups to cover expenses incurred during business trips.
Prepaid cards are highly beneficial in managing expenses since they can be loaded with a specific budget beforehand. This way, employees cannot spend more than what is loaded on the card.
Furthermore, prepaid cards often come with no administration fees and can be locked or canceled in case of theft or loss, making them a safer option compared to other payment methods. The real-time visibility of travel expenses and excellent cost control provided by prepaid credit cards have made them an attractive option for many organizations.
Virtual Payment Card
A virtual payment card is a modern and secure payment method that works similarly to a standard credit card but with an added layer of privacy. The card details are unique for each transaction, and they can be easily canceled or frozen if any suspicious activity is detected.
This digital payment option is designed to protect the user's information by generating a unique 16-digit card number, security code, and expiration date for each transaction. The virtual card is not linked to the user's actual bank account, and it has a preset spending limit that cannot be exceeded.
Virtual payment cards offer a range of channels for payment, including mobile apps, websites, and phone transactions, which can provide a more flexible and convenient payment option for business travel.
Although virtual payment cards have several benefits, there are some drawbacks you must keep in mind. Firstly, virtual cards cannot be used to withdraw cash from ATMs, which can be a problem in situations where cash is necessary. Plus, since virtual cards require an internet connection to function, they cannot be used when your device is offline.
Digital Wallets
A digital wallet is a software solution that acts as a virtual version of a physical wallet. Commonly known as an e-wallet, a digital wallet lets you access your credit and debit cards through devices like tablets and phones.
When using a digital wallet, you do not need to carry cash or cards around with you. Moreover, you get the option to make contactless payments. This makes it convenient for business travelers to pay for purchases quickly, without any hassle.
With a digital wallet, transfers can be done easily using a touch or Face ID. This is especially useful in making payments on the go or crowded places.
Further, a digital wallet reduces the security risks associated with traditional payment methods. This means that your bank details and other personal information are not shared with the vendor.
Instead, a unique token number is generated for each transaction. This makes digital wallets one of the most popular payment methods, with an estimated 150 million people currently using or having used a digital wallet in the past.
Personal Cards
Some companies prefer to let employees use their personal credit or debit cards to pay for business expenses. This strategy can help alleviate the company's cash flow burden as employees are responsible for covering the initial costs. However, this method has several disadvantages.
Firstly, it can negatively impact employee satisfaction as they would have to file expense reports and wait for reimbursements, which can be time-consuming. Secondly, companies may have less control over how employees spend company funds using personal credit cards. This can make monitoring expenses more challenging and ensure compliance with company policies.
Further, using personal cards for business expenses can blur the line between personal and work-related spending. This can make it more challenging for companies to identify and prevent fraudulent activities.
Improve Convenience With The Right Corporate Travel Payment Solutions
With the right corporate travel payment solutions, you can improve your company's financial health and employee satisfaction. You can also leverage a T&E management solution to track and manage your employees' purchases.
ITILITE is a travel and expense management software solution that streamlines your travel expense processes. It helps business travelers manage their receipts digitally, create expense reports in a few clicks and track their reimbursements. Further, travel managers get deep visibility into employee spending and can make more data-driven decisions.
To know more about the benefits, book a demo now.