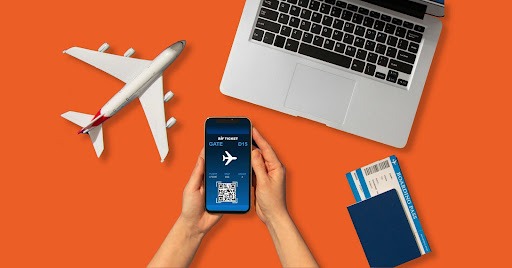 The business travel industry has expanded significantly over the last few years, which requires employees to travel more frequently. Hence, most companies and travel managers seek ways to optimize their business travel management process.
As a result, there has been a rise in the utilization of travel management software, and it is projected that the market will experience a growth of 2.85 billion dollars by 2024.
Hence, for 2023, let us look at the top travel management software to help your organization with its travel management process.
1. ITILITE
ITILITE is a SaaS-based leading travel management company providing a seamless travel experience for all business travelers. ITILITE's corporate travel management software offers an extensive travel inventory, a user-friendly interface, and seamless integration with HRMS, ERPs, and other systems, making travel and expense management seamless.
The platform's state-of-the-art features help companies save up to 30% of their overall travel costs by providing cost-efficient travel inventory, ensuring 100% policy compliance, and providing in-depth travel data insights with the help of the world's first Virtual Travel Consultant- Mastermind.
Some of the key features of ITILITE include:
Pricing: ITILITE offers total transparency with the pricing. Travel will cost you $9.99 per trip, including flights and hotels booked in one request. With respect to expenses, it will cost you $4.99 per active user. Here is the detailed pricing structure of ITILITE.
Customer Support: You get round-the-clock business travel support through various channels such as calls, chats, and e-mails. The support team operates at a response time of 10 seconds or less and a resolution time of 1 hour. Not just that, you also get free-of-cost support post-working hours.
Virtual Travel Consultant: ITILITE's Mastermind is the world's first AI-ML-based virtual travel consultant. It provides actionable data-driven recommendations on potential opportunities for optimizing a company's travel and expense program.
Travel policy compliance: The software lets you configure multi-granular policies based on employee type, no. of employees, department type, etc. Your employees get real-time visibility of travel policy. This prevents them from making any out-of-policy expenses or bookings.
Carbon offsetting: You can track your organization's carbon footprint with ITILITE's state-of-the-art carbon emission tracking feature. You can also get your carbon emission report monthly or quarterly.
Custom Reporting: With ITILITE, you can easily schedule your custom reports on a monthly basis. And with these custom reports, you can literally get whatever travel data you need. Get deeper insights and analytics into your travel data without any hassle.
Personal Travel: When your company uses ITILITE, you get exclusive access to our special prices for flights and hotels for your personal travel.
Corporate Credit Cards: With ITILITE, you can configure multiple corporate credit/debit cards, fix spending limits and earn cashback.
Events Travel: The ITILITE platform lets you manage group travel bookings, itineraries, RSVP status, and more from a single dashboard with the Events Travel feature.
ITILITE offers travel managers and the finance team other features such as expense reporting, integrations, travel spend tracking, and expense compliance insights. This helps you manage your business travel management process seamlessly.
To know more about ITILITE's advanced features, contact our experts!
2. SAP Concur
SAP Concur is a travel management company that provides a robust suite of features, including itinerary management, booking tools, expense tracking, and reporting. It enables companies to enforce travel policies, track expenses in real time, and generate comprehensive reports for better cost control and analysis.
Some of the features of SAP Concur include:
Integrated solutions: SAP Concur helps you integrate travel, expense, and invoice management into a single and easy-to-use platform to easily capture and analyze all your travel data in one place.
Travel Booking: SAP Concur enables users to make flight, hotel, and rental car reservations effortlessly. The platform integrates with various travel providers to deliver competitive pricing options, ensuring a smooth and streamlined booking process. But
Analytics And Reporting: SAP Concur provides real-time data and analytics that enable users to identify trends and gain insights into their travel and expense spend. The platform offers customizable reporting that allows users to drill down into specific data points and create actionable insights.
Customer Support: SAP Concur offers 24/7 live customer support in multiple languages. However, their support has been reported as significantly below the industry standard. The support is split between TMC and SAP Concur based on topics that can cause confusion.
Moreover, expense support is only through emails. The support and customer service are also, at times, not satisfactory. 

3. Travel Perk 
TravelPerk is a corporate travel management platform that offers a vast inventory of flights and accommodations. TravelPerk provides travelers with the option to book flights, hotels, rental cars, and trains from one platform. It helps companies with cost control and streamlined processes.
Let's look at some of the key features of Travel Perk:
Travel inventory: Travel Perk offers really good travel options for your business, including air travel, rail tickets, car rentals, and more. But many users have reported that the flight options often disappear and reappear when looking for the right one.
Customer Support: Get 24/7 travel assistance with a response time of 15 seconds. But, most users faced issues with their customer support service and rated it as poor or disappointing.
Carbon offsetting: Travel Perk's dedicated sustainability team helps you manage your travel-related carbon footprint.
Cancellations: You can get up to 80% of cash back for canceled bookings up to 2 hours before travel.
Pricing: Travel Perk offers four plans: starter, premium, pro, and enterprise.
Starter: first five bookings each month are free
Premium: $99/month + 3% per booking
Pro: $299/month + 3% per booking
Enterprise: custom pricing.
4. Travel Bank
TravelBank is a travel management platform delivering travel solutions to travel managers and employees worldwide. Their travel management system lets travelers book flights, hotels, and cars. With Travel Bank, you will also have access to detailed reports to track every trip.
Here are some noteworthy features of Travel Bank:
Slack Travel Support: Travel Bank provides 24/7 access to their agent support. If you have any questions regarding your flights or need to make any changes in your travel arrangements, you can Chat with a TravelBank travel support member directly through Slack, at your desk, or on the go.
Corporate Card Management: Create virtual cards quickly and seamlessly and automatically sync any card transactions of your choice into TravelBank's expense management system for earlier visibility.
Rewards: Your employees get rewarded for making more savings in their trips by letting you decide the number of reward points proportionate to the percentage of savings.
Pricing: Travel Bank charges you around $25 per user per month.
5. Navan
Navan is another travel and expense management solution that combines AI and a modern, user-friendly design. The platform evolved into a multi-faceted business solution that facilitates high-end corporate travel management.
Some of the popular features of Navan are:
Customer Support: Navan offers 24/7/365 free travel support to traveling employees via phone, chat, and email with a response time of less than a minute.
Travel Management: Navan helps companies manage their business travel seamlessly with the help of worldwide travel agents, extensive travel inventory, itinerary management etc.
Policy Compliance: Navan is pre-configured with policy controls and offers dynamic policy capabilities that drive compliance based on active market conditions.
Sustainable Travel: Navan offers real-time data that helps make emissions decisions and educates travelers on carbon impact.
Cashback: You get up to 1% cashback. The customer is eligible for a 1% rebate on Eligible Rebate Spend for non-corporate negotiated hotel rates and a 1% Rebate on all other Eligible Rebate Spend for the Term.
6. Egencia
Egencia focuses on delivering a seamless user experience, providing travelers with a wide range of flight options, hotels, and transportation options. The platform's policy enforcement features to ensure compliance while providing travelers with the necessary flexibility.
Some of the key features of Egencia include:
Customer Support: Egencia offers 24/7/365 travel support to traveling employees wherever they are. The travelers can connect with their support team through their app, phone call, and Egencia chat box. Moreover, Egencia's travel consultants respond to over 80 percent of customer calls within 20 seconds.
Custom Reports: With Egencia, you cannot schedule any custom reports; only standard reports are available. Standard reports include information such as all the flight details from the previous month, the total number of employees who traveled in the month of March, etc.
Risk Management: Egencia helps to manage risk, support traveler well-being, and plan for the future.
Choose the Best Corporate Travel Management Software
As the corporate travel landscape evolves, the demand for efficient travel management solutions will remain high. The best corporate travel management software solutions mentioned above are expected to be at the forefront in 2023.
If you are looking for a solution that uses state-of-the-art technology, ensures 100% policy compliance, tracks your company's carbon footprint, and has the best and most experienced customer support team-ITILITE is your answer. With ITILITE, you get top-notch business travel support, impeccable custom integration, and a seamless business travel experience for your employees.
Contact our experts today and find out how to simplify business travel with our travel management software!