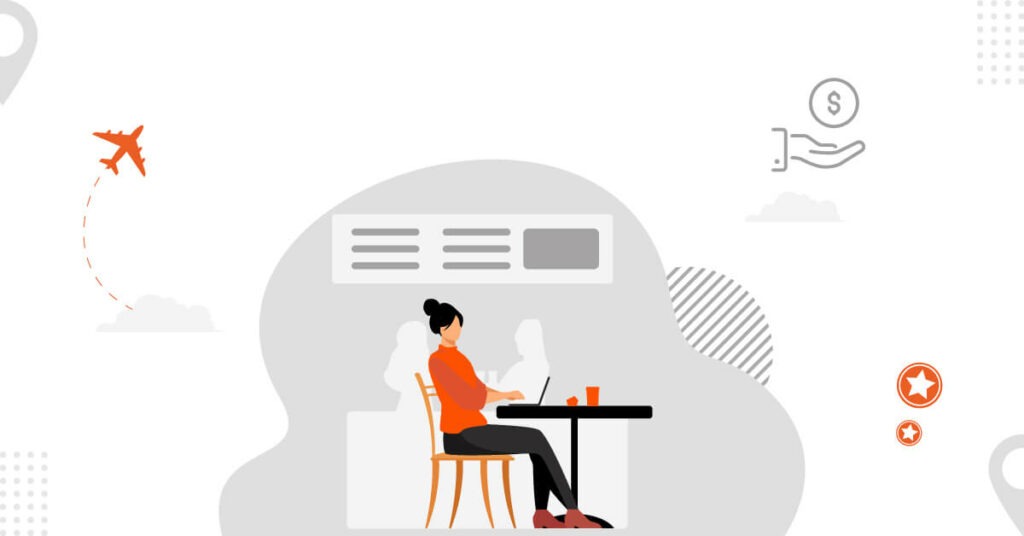 A business travel meal allowance policy is an essential component of any company's travel and expense management strategy. It outlines the rules and procedures for reimbursing employees for meals during business travel, ensuring that expenses are managed in a consistent and efficient manner.
By following the steps outlined in this guide, you can create a comprehensive and effective business travel meal allowance policy.
Why a Business Travel Meal Allowance Policy is Important
To Control Costs
When employees travel for business purposes, expenses incurred for meals are reimbursed by the company. However, without a proper policy in place, employees may end up exceeding the budget for the trip.
A business travel meal allowance policy helps the company control the maximum limit an employee can spend on meals. This ensures that employees do not splurge on lavish restaurants or try to get reimbursement for meals they had with friends or family on the trip.
Setting clear guidelines for what can and cannot be included as a meal expense ensures that employees only spend on necessary dining requirements. In addition, it streamlines reimbursement by preventing any confusion.
To Ensure Compliance
By establishing a comprehensive business travel meal allowance policy, a company can ensure that its employees comply with the tax laws related to business meal expenses. This not only helps to avoid legal or financial penalties but also promotes a culture of accountability and responsible spending within the organization.
To Improve Employee Satisfaction
Having a business travel meal allowance policy improves employee satisfaction in many ways. Firstly, having a clear policy in place creates a sense of fair culture within the company. This builds trust and unity among coworkers. Further, it creates a more positive work environment where employees feel empowered to do their jobs effectively.
Sections of a Business Travel Meal Allowance Policy
Maximum Allowance
The maximum amount that an employee can spend on meals depends on the destination they are traveling to. Cities with higher costs of living usually have more meal allowances. You can easily determine the per diem for meals through GSA's tool.
For instance, Los Angeles has a meal allowance of $74 per day, which is divided into breakfast ($17), lunch ($18), and dinner ($34), along with a tip allowance of $5. This is higher than the meal allowance for a city with a lower cost of living, such as Richmond, where the average allowance is $59.
Eligible Meal Types
Usually, breakfast, lunch, and dinner are included in the meal allowance. However, there are some restrictions to it. For instance, some companies may not cover the cost of alcoholic beverages to avoid any potential legal issues. Next, according to IRS, the meal must not be lavish or extravagant.
It is also important to note that the employee must be present during the meal, meaning they cannot claim reimbursement for a meal they did not attend. These policies are put in place to ensure that the meal allowance is used only for business purposes and that company funds are used responsibly.
Payment Method and Approvals
To ensure that employees are aware of the payment methods for meal expenses, it is crucial to communicate the policies clearly. This includes explaining whether they should use their own cash, company credit cards, or any other payment method.
Additionally, if employees need approval before incurring the expense, it is important to provide detailed instructions on how to obtain approval and explain the process clearly.
Reimbursement Method
To streamline the reimbursement process, you must provide instructions on how to request reimbursement. Employees should understand the importance of submitting categorized receipts and including any other necessary information in the expense report, such as date, location, meal type, etc.
You should also let them know the average time after which the reimbursed amount would be credited to their account. This helps set expectations on how they would manage their personal budget efficiently.
Best Practices for Implementing a Business Travel Meal Allowance Policy
Consider The Needs of Employees
By gathering employee input, you can gain valuable insights into what types of meal options employees prefer, as well as any dietary preferences that should be taken into account. This can help ensure that the meal allowance policy is tailored to the needs of your employees.
Train Employees on the Policy and Expense Reporting Process
In addition to clear communication, it is important to provide training and support to employees on how to use the policy. This could include training on how to submit expenses, how to use company credit cards, or how to obtain approval for expenses that require pre-approval.
Monitor and Adjust the Policy
Continual monitoring and adjustment of the policy are critical to ensure that it remains relevant and effective. Regular reviews can also help identify any potential issues and address them promptly.
Another important aspect of monitoring the policy is to track the expenses and ensure that they are in line with the budget. This can help identify any potential misuse of funds.
Use Technology to Simplify the Process
You can consider using travel and expense management software to automate the process of submitting and approving meal expenses. This can streamline business travel management and reduce the likelihood of errors in expense reporting.
You can also provide employees with a mobile app that allows them to easily submit expenses, take pictures of receipts, and track their spending. This makes it easier for employees to stay on top of their expenses and ensure they are within the policy limits.
Implement a Business Travel Meal Allowance Policy to Manage Meal Expenses
In conclusion, a well-designed business travel meal allowance policy is essential for ensuring that employees are able to focus on their work during business trips without worrying about the cost of meals. However, enforcing corporate policies becomes much easier with T&E management software.
Hence, you can use ITILITE, which is the leading T&E software. With ITILITE, you can integrate your policies with the software and implement them in real time. Plus, any updates that you make to the policy will be reflected immediately. This can help you manage meal-related expenses as well as other T&E-related operations with ease.
To know more about how ITILITE can help you manage T&E seamlessly, book a demo now.