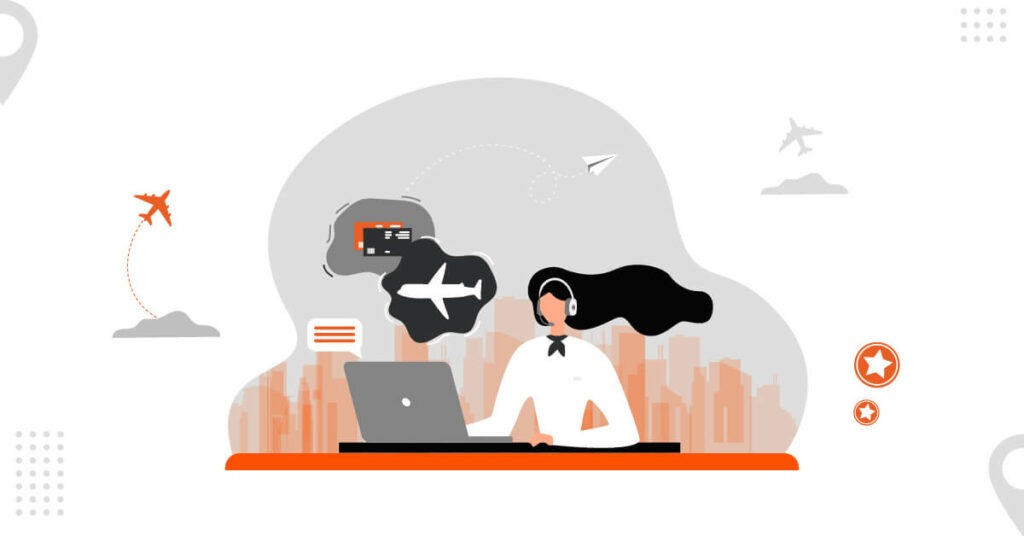 Are you a small business or large enterprise that has employees traveling for work frequently? Do you often struggle to manage your business travel process? If your answer is yes to these questions, it's time to switch to a travel management company.
Some of the best travel management companies in the market help organizations manage their travel-related activities, such as booking flights, hotels, and transportation. However, as a travel manager, it is crucial that you know what the best travel management companies have in common before choosing the right one.
Mentioned below are some of the services that the best travel management companies have in common:
1. Exceptional Customer Service
When your employees go on business trips, they have to manage multiple things. They must attend long hours of meetings, interact with various business professionals, take clients out for lunch/dinner, etc. While doing all these, the last thing they want is any setback that can cause delays in their work process.
This is where travel management companies (TMCs) come into the picture. The best TMCs in the market provide exceptional customer service. They understand that business travel can be stressful and unpredictable. Therefore, they invest in well-trained and experienced professionals who are available 24/7/365 and provide business travel support to assist with any issues that may arise during travel.
Travel management companies have a dedicated team of support professionals who are trained to handle complex travel arrangements and unexpected changes, such as flight disruptions and delays or missed connections. They also have excellent communication skills and provide your business travelers with clear and concise information and updates throughout their journey.
Additionally, your employees can also connect with them through various channels such as chats, emails, and phone calls if they face any issues during their trip.
2. Customized Travel Solutions
With the increase in the number of business travelers in the past few years, their needs and preferences have also increased. Around 1.3 million people travel for business every day in the US alone. With such frequent travels, travel managers can find it strenuous to incorporate employees' personal preferences in their business travel management process. Moreover, customizing business travel itineraries according to employee preferences can also be a very tedious task.
The best travel management companies understand your employees' unique travel needs and preferences. They work closely with them to understand their specific requirements and create customized travel solutions that are tailored to meet those needs.
They also provide the best travel recommendations by considering factors such as budget, travel policy, traveler preferences, and destination-specific considerations. This includes everything from preferred airlines and hotels to ground transportation and itinerary planning.
3. Cutting Edge Technology
The role of technology has evolved in various industries, including the business travel industry. In order to stay ahead of your competitors in the business travel market, leveraging technology is of utmost importance. Without the right technology, your company can find it hard to manage business travel which in turn can affect your company's business travel goals.
The best travel management companies use cutting-edge technology that will help you streamline your travel booking process. This makes booking flights, hotels, rental cars, and other travel-related services easier for your employees.
They are also up to date with the latest travel technology and offer advanced travel management software (TMS) solutions. The solution provides employees with a self-booking option where they can book their own business trips. Some of the best TMCs also use a virtual travel consultant which helps you control business travel costs. A virtual travel consultant like ITILITE Mastermind recommends where you could have saved more by comparing with industry standards.
They also leverage cloud-based systems, artificial intelligence, virtual reality, big data analytics, and many more that will help optimize your business travel management.
4. Global Network
When your employees go on business trips, especially internationally, it is important that you know the best flights, accommodations, emergency services, cultures, etc., at various destinations. However, with multiple employees traveling simultaneously, you may find it hard to find the best flights, accommodations, and other travel services.
The best TMCs have a global network of flight and hotel partners in different parts of the world. Hence, they will provide your employees with travel services and support in multiple locations around the world.
The TMCs also guide your employees with local laws, regulations, and business travel etiquette as they deeply understand local cultures and customs. TMCs with a global network can help you and your employees navigate the complexities of international travel.
5. Cost Savings
Business travel is expensive, and saving travel costs is crucial for your company's financial health. Saving business travel costs comes with multiple steps, such as finding cost-efficient flights, negotiating with hotels for the best deals, and booking very much in advance.
The best travel management companies provide you with cost-saving opportunities. They have a wide inventory of flights and hotels that are directly sourced from the Global Distribution System, allowing you to pick the most cost-effective travel options.
The TMCs also use travel management software, which offers employees business travel incentives for choosing the most economical option. This increases the number of cost-effective bookings that helps reduce your overall business travel costs.
6. Risk Management
Business travelers can be prone to various risks while traveling, so ensuring their safety is of utmost importance. Last year, we saw the Russia-Ukraine war take place, Sri Lanka declared a state of emergency and a terrorist attack at the Manchester arena. If your business travelers find themselves stuck in such situations, you should be able to provide them with immediate assistance at any time of the day.
The best travel management companies prioritize business travel risk management and have robust protocols to ensure your employees' safety. This includes monitoring travel alerts and advisories to ensure that your employees are aware of any potential travel risks and providing emergency assistance in case of a crisis or unexpected event.
They also have a crisis management plan in place that outlines how your employees can respond to such emergencies or unexpected situations. The TMCs also ensure that your employees are able to quickly and safely navigate any unexpected situations that may arise during their travels.
7. Industry Expertise
Making business travel arrangements is not as easy as it sounds. As a travel manager, you should be able to accommodate any last-minute changes, know the current trends and best practices, and have multi-destination travel plans, among other things. However, a single travel manager managing all these can be overwhelming and time-consuming.
The best travel management companies deeply understand the travel industry and stay up to date with the latest trends and best practices. They provide you with valuable insights and recommendations that are based on their extensive industry knowledge and experience.
They also leverage their industry relationships and partnerships and provide you with access to exclusive travel benefits and discounts, such as preferred rates or priority status.
Know The Best Travel Management Companies In The Market
Streamlining your business travel process is extremely important to save time and money, especially when multiple employees travel for business. With the help of travel management companies such as ITILITE, you can improve the efficiency of your business travel management process.
ITILITE is an advanced travel management company that leverages state-of-the-art technology, provides incredible customer services, accommodates any last-minute changes to your itinerary, has a virtual travel consultant, provides round-the-clock travel support, and many more.
Get a free demo now to learn more about ITILITE's advanced features.