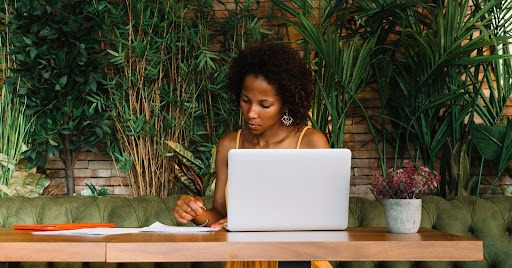 In today's fast-paced world, business travel is a common part of many professionals' lives. However, as we become more conscious of the impact we have on the environment, it's essential to consider sustainable options, even when it comes to accommodation during our business trips.
In this blog, we will explore four remarkable hotel chains that have taken significant steps toward sustainable business travel. These sustainabale business travel hotel chains have gone above and beyond to minimize their environmental footprint, promote responsible practices, and contribute positively to the communities they operate in.
List of Best Sustainable Business Travel Hotel Chains
1. Marriott International
Marriott International is a renowned hotel chain that has demonstrated a strong commitment to sustainability. It promotes sustainable building practices through the LEED (Leadership in Energy and Environmental Design) Volume Program.
Marriott aims to make substantial reductions in water and carbon intensity by 15% and 30%, respectively, by 2025. In addition, they commit to decreasing waste in landfill by an impressive 45%. These commitments show Marriott's dedication to minimizing its environmental impact and driving positive change.
Additionally, Marriott is passionate about promoting sustainable practices not only within their properties but also through their supply chain. They work with like-minded suppliers and prioritize sourcing local materials. This way, they support local communities and reduce transportation-related carbon emissions.
Marriott is also focused on increasing the use of renewable energy sources to function sustainably. Another major milestone Marriott aims to achieve by 2025 is to have all its hotels certified to recognized sustainability standards. As of 2021, they have already made commendable progress, with 30% of their properties certified.
Further, Marriott works to educate its employees, guests, and partners about sustainable practices. The company encourages them to participate in sustainability initiatives.
2. Wyndham Hotels & Resorts
Wyndham Hotels & Resorts has a global in over 95 countries and has made significant strides in adopting eco-friendly practices. Their Count on Me culture reflects their commitment to implementing best practices in water conservation, waste reduction, and responsible energy use.
To minimize their environmental impact, Wyndham has undertaken several noteworthy green initiatives. They have switched to energy-efficient lighting, sealed their properties to improve air quality, and installed irrigation controls for landscaping to conserve water. Additionally, Wyndham is actively working to minimize the use of single-use plastics, contributing to the reduction of plastic waste.
The company's dedication to environmental responsibility extends beyond individual efforts. They have introduced the Wyndham Green Program, a five-level certification program that requires hotels worldwide to achieve level 1 as part of their brand standard compliance. This program helps hotels reduce their environmental footprint by tracking data and implementing measures to improve energy efficiency, reduce emissions and minimize waste.
The company's future goals include reducing its energy and carbon footprint across all Wyndham hotels. By 2025, they aim to achieve a 15% reduction in absolute carbon emissions for Scope 1 and 2 emissions compared to the 2019 baseline. Moreover, Wyndham is determined to achieve 100% renewable energy usage at their corporate headquarters and North American offices.
3. Accor
AccorHotels is a leading hotel company that is deeply committed to sustainable business travel through its 'Planet 21 program.' This initiative outlines its goals focusing on four strategic priorities. These are: collaborating with their employees, involving their customers, fostering innovation with partners, and working with local communities.
One of AccorHotels' most significant commitments is to achieve Net Zero carbon emissions by 2050. To actively combat climate change, they are also dedicated to reducing their greenhouse gas emissions.
Furthermore, AccorHotels aims to contribute to a "Nature Positive" world. It involves responsibly preserving and utilizing natural resources. They also want to preserve and restore at least 30% of the world's land, coastal areas, and oceans.
To combat plastic waste, AccorHotels took action by banning plastic straws. Many of their hotels have already implemented a "straw upon request only" policy, reducing the environmental impact of single-use plastics.
AccorHotels is also proud of its eco-designed beds, made from wood sourced sustainably from forests. They also use eco-certified soaps and cleaning products.
AccorHotels actively encourages its customers to participate in its sustainability efforts. They ask guests to reuse towels during their stay. The water and energy savings achieved through this are used to fund tree-planting projects.
4. Hilton Hotels
Hilton has taken a significant step forward in the hospitality industry by becoming the first major hotel company to join the Science Based Targets Initiative (SBTi). This shows that Hilton is serious about doing its part to reduce greenhouse gas emissions in line with the goals set by the Paris Agreement. Hilton's commitment to sustainability is evident through its comprehensive 'Watts, Water, and Waste' program, which focuses on more than just saving energy.
To be environmentally responsible, Hilton has set ambitious goals to achieve by 2030. One of their key targets is to reduce the intensity of carbon emissions by an impressive 61%. This means they want to make a big difference in fighting climate change by producing fewer harmful greenhouse gases. Additionally, Hilton is determined to cut down water usage and waste by a remarkable 50%, promoting responsible management of resources and helping to protect the environment.
But Hilton's sustainability efforts don't stop there! They also want to make a positive impact in communities. One way they plan to do this is by doubling their social investment. This means they will provide even more support to local suppliers, which can help strengthen local economies and create more job opportunities. Hilton is committed to fostering meaningful partnerships that benefit both the company and the communities it serves.
Choose Sustainable Business Travel Hotel
In conclusion, sustainable business travel hotels are setting a positive example in the hospitality industry by showing a strong commitment to taking care of the environment.
You can use ITILITE, a robust travel management software for booking sustainable business travel hotels. Our platform allows you to browse through these eco-friendly accommodations, making it easy for you to choose hotels that align with your sustainability goals.
But we don't stop there! At ITILITE, we go the extra mile to help you measure your carbon footprint during your corporate travel. Our advanced technology tracks your travel data and calculates your carbon emissions, giving you valuable insights into your environmental footprint. Once we have measured your carbon footprint, we provide you with actionable steps to reduce it.
By partnering with ITILITE, you not only streamline your corporate travel booking process but also contribute to a more sustainable business travel management program.
To know more about the benefits, book a demo now.