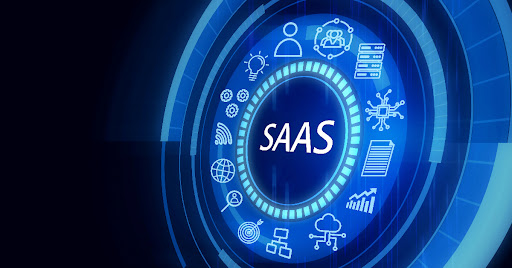 SaaS platforms, such as travel management software, have revolutionized the way you can manage and monitor business trips. With such platforms creating, approving, and managing travel requests is a matter of a few clicks. SaaS platforms empower travel managers to customize approval flows, control spending, and effortlessly enforce travel policies.
For business travelers, these platforms have changed things dramatically as well. They no longer need to be stuck at a desk to plan their trips. Now, they can use these platforms to quickly book flights, check their schedules, and get help with their travel, all from their smartphones. It doesn't matter where they are – whether in a meeting or on a trip – they have the control right in their hands with this travel management technology.
In this blog, we delve deeper into the transformative impact of SaaS platforms on corporate travel management. Read along to know about the features that you can leverage when using such platforms.
Personalized Recommendations
SaaS platforms use advanced technologies like AI and machine learning to provide highly tailored travel suggestions to users. These platforms go beyond the one-size-fits-all approach by analyzing a traveler's unique preferences, past searches, and travel bookings. This not only enhances the overall travel experience but also saves time and effort in planning trips.
Centralized Booking
SaaS platforms provide a single, all-in-one system that allows travelers to easily book their trips and organize their travel plans. This makes things simpler and gives them more control over managing their business trips.
Similarly, the platform allows travel managers to monitor bookings, manage budgets, and enforce travel policies with far greater ease.
Custom Approval Flows
Travel management technology allows you to create customized travel request approval flows within the SaaS platform. With this feature, companies can replicate their internal structure and hierarchies when setting up approval flows.
Different levels of managers will be assigned specific roles in the approval process. This ensures that the right individuals review and authorize travel requests.
Real-Time Updates
These platforms provide immediate and up-to-the-minute information regarding travel plans. Travelers can receive alerts about any changes to their flight schedules. This includes gate changes, departure and arrival times, and even potential delays. This allows travelers to adjust their arrival times at the airport, reducing unnecessary waiting and stress.

Dynamic Policy Configuration
SaaS platforms allow you to configure dynamic travel policies within the system. A dynamic travel policy offers flexibility with changing market conditions and business needs.
For instance, if you have configured 10% flexibility, and the dynamic price limit fetched by the SaaS platform is 200 USD, the travelers will be allowed to book rooms costing up to 220 USD during peak season.
Unused Ticket Management
SaaS platforms let you efficiently take care of flight tickets that you haven't used for traveling. If your plans change and you don't use a ticket, the platform helps you get details about it easily – like the booking code, purchase date, and airline name.
Also, the platform can send you reminders before your unused ticket expires. This ensures that opportunities to use the tickets is not missed.
SaaS platforms revolutionize travel management by rebooking flight tickets. The platform constantly keeps an eye on flight prices and availability after a traveler's initial booking.
If a lower price is found, the platform rebooks the ticket. What makes this remarkable is that the system handles all the necessary steps without needing any input from the traveler or travel manager.
Automated Compliance Checks
Automated checks contribute to a more efficient approval process. SaaS platforms continuously monitor travel itineraries as they are being created or modified. If an itinerary meets all compliance criteria, it can be expedited through the approval chain.
Travel managers don't have to spend a lot of time reviewing each itinerary. They can pay more attention to strategic aspects of travel management.
AI Virtual Assistance
SaaS platforms offer AI virtual travel assistance, and this corporate travel management technology has proven to be very valuable for business travelers. AI virtual travel assistants are available round the clock, providing instant support to business travelers, regardless of time zones or working hours. Travelers can communicate with the AI assistant through various channels, including text or voice commands, making interactions intuitive and user-friendly.
Deeper Data Insights
SaaS platforms collect and analyze a wide range of travel-related information, such as spending trends, what travelers like, and how well policies are followed. This big collection of data gives travel managers a complete picture of all the travel happening in their organization.
Managers can also use this data to identify areas to save money and cut down on unnecessary expenses. Ultimately, data-driven insights enable you to align your travel program with broader organizational goals.
Integration With Third-Party Software
SaaS travel platforms can seamlessly connect with third-party systems, allowing data to flow seamlessly between them. These systems may expense management, accounting, and HRMS. For instance, when an employee makes a travel booking, the relevant data can automatically be sent to the expense management software. Real-time data transfer ensures that everyone gets the latest information right away.
Customizable Per Diem Management
With travel management technology, you can pay employees based on the hours they spend traveling. You can adjust the daily allowances according to the guidelines for different places or how long the trip lasts. This can also be customized for specific employees.
The rates for daily allowances also have a set time during which they are valid in case the policy changes over time. And when employees enter their travel details, the daily allowances are automatically included – everything is done by the system!
Mobile Accessibility
Mobile accessibility ensures that business travelers can access their travel details anytime, anywhere, whether they are at the airport, in a meeting, or on the road. This empowers them to stay in control of their travel plans, even when away from their desk.
Further, in case of a change in travel plans, mobile access allows travelers to rebook flights and stays promptly. This creates a more seamless travel experience.
Live Traveler Tracking
Live traveler tracking allows organizations to monitor the exact locations of their travelers in real time. SaaS platforms can track travelers and send automated alerts to travel managers if a traveler deviates from their planned itinerary or enters a high-risk area. This enables timely intervention and assistance.
Loyalty Program Integration
Loyalty program integration within SaaS platforms is a corporate travel management technology that streamlines the use of loyalty programs for business travelers. Instead of managing multiple loyalty program accounts separately, SaaS platforms consolidate all loyalty memberships in one place. This centralization simplifies the process for travelers and allows them to easily track and manage their rewards.
Carbon Emission Tracking
SaaS travel platforms enable organizations to measure the carbon emissions associated with each business trip. This includes emissions from flights and ground transportation. This data provides a clear picture of the environmental impact of travel activities.
Carbon emission tracking can be integrated into travel policies, encouraging travelers to select options that align with sustainability objectives. Travelers may be rewarded or recognized for choosing lower-emission alternatives.
Leverage Travel Management Technology
ITILITE stands out as an advanced SaaS platform that can help you benefit from the features mentioned in this blog. With ITILITE, you have the power to set up travel policies that match your specific needs and enforce them to achieve 100% compliance.
Moreover, whether you're coordinating group trips, keeping a close eye on expenses, or digging into insightful travel data, ITILITE's platform brings all these features together for your convenience.
What truly sets us apart is our unwavering commitment to your peace of mind. Our 24/7/365 live support is always ready to assist, providing rapid responses with a remarkable 10-second industry-best response time. This focus on quick and effective support is at the core of our mission to ensure your travelers' safety and well-being.
To know more about the benefits, book a free demo now.