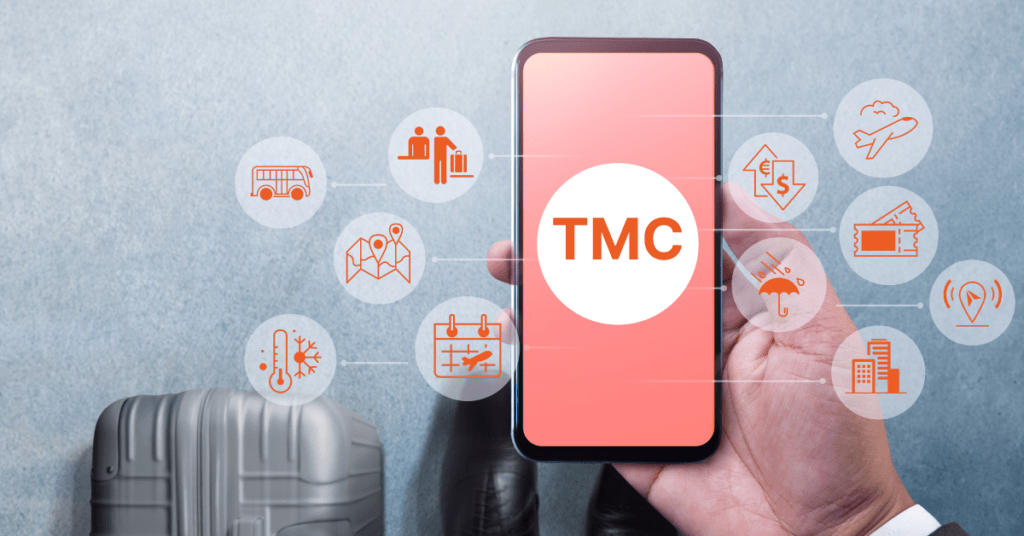 Travelling for Business Back in the Day
Travel management companies (TMCs) have long been at the forefront of the service-based industry, offering businesses the convenience of outsourcing their travel requirements to experienced agents. These companies provided a wide range of services, including flight and hotel bookings, ground transportation arrangements, and travel insurance provisions. However, the landscape has been shifting in recent years, with a growing reliance on technology-enabled travel management companies.
Emergence of E-commerce: A Welcome Opportunity for Business Travelers
In the 1990s, India's economic breakthrough opened doors to abundant travel opportunities, driven by increased purchasing power. Subsequently, the flight and hotel industries witnessed significant growth, leading to a surge in business meetings and interpersonal interactions. TMCs adopted a service-led model, taking charge of itinerary planning and vendor communications on behalf of companies. This approach aimed to streamline and simplify the often complex and manual processes involved in booking travel for employees. It also catered to the needs of busy business travelers who required expert advice on the go and couldn't rely on individuals without industry expertise.
In the mid-2000s, the internet revolutionized the way people approached travel planning. There was an increased interest in online shopping, including travel. While initially focused on retail travel, the emergence of websites also benefited business travelers, who began taking control of their own itineraries. However, managing travel arrangements effectively goes beyond simply booking flights and accommodations—it requires a keen awareness of potential errors and expenses that are still prevalent.
Process inefficiencies: The Perils of Travelling for Business
Experienced road warriors in the business travel industry were among the first to identify inefficiencies and challenges within their travel and management processes. Issues such as booking confirmations and travel data analysis demanded significant improvements. Fortunately, technology specifically tailored for business travel emerged somewhere after 2010, utilizing the power of the internet and mobile applications to address these problems on a larger scale.

Technology Beyond the Internet Changed the Game
One of the key advancements introduced by tech-based TMCs is the ability to cater to hyper-personalized travel requirements. As technology has matured, these platforms have developed service-based products that deliver tailored solutions to meet the specific needs of companies. They offer faster and highly customizable product updates, enabling organizations to quickly adapt to changing travel requirements. This level of customization enhances productivity and cost optimization, aligning with the goals of fast-growing businesses. Today, companies are opting to define and elaborate on their travel policies, approval rules, insights, and reviews, continuously revisiting and optimizing these rules to perfection.
Product Based Service + Expert Support = 360° Offering for Businesses Today
In addition to the product itself, travel support plays a vital role in delivering an exceptional customer experience, particularly in the dynamic and ever-changing travel industry. Similar to any other product-based customer service, expertise in areas such as technology is crucial to guide customers and address their issues effectively. Travellers often require assistance with various aspects such as ticket confirmations, transportation, and accommodation, making the presence of knowledgeable experts invaluable. Corporate travel has established its own niche, with travel support evolving beyond a mere support function to become a consultancy offering companies insights into best-cost-saving practices.
In today's technology-driven world, a well-rounded account management team must possess in-depth product knowledge, offer solutions for product-related requirements, provide consultative guidance for travel management challenges, and be readily available to assist travelers. It is important to provide personalized support at different levels within a company, including at the corporate, managerial, and employee levels, to cover all aspects of business travel. Additionally, customer support should proactively identify reporting areas and act as analysts, offering valuable advice to improve travel programs. This comprehensive approach ensures effective customer service and contributes to the overall success of travel experiences.
Now, Where does Human Expertise Come into Play in this Tech-Driven Landscape?
In the current landscape, support for tech products has diversified to encompass various aspects such as company and employee onboarding, staff training, change management, and delivering personalized assistance at all levels. While artificial intelligence (AI) continues to advance within the support function, human interaction remains paramount in terms of the interpersonal skills needed to connect with customers. This recognition highlights the ongoing significance of human involvement in customer support, even as technology continues to evolve and expand its role.
By blending technology with human expertise, today's travel management companies are well-equipped to deliver exceptional service and meet the evolving needs of businesses. The industry has come a long way from its service-led model, with tech-enabled solutions enabling customization, cost optimization, and a seamless customer experience. As the travel landscape continues to evolve, TMCs will undoubtedly leverage advancements in technology while keeping human interaction at the heart of their operations, ensuring a harmonious balance between innovation and personalized support.

Get the latest in your inbox
Subscribe to the Itilite blog and never miss a post!