ITILITE is G2-Go on Travel & Expense Management!
December 16, 2020
Today, it gives us great pride to see that our customers have rated us highly enough that we make it to not one, but FOUR G2 Industry Reports in Travel & Expense Management and Travel Management!
What is G2?
G2 is the world's largest tech marketplace driven by democratic ratings, trust, and complete transparency. More than 3M people use G2 as their source for information, reviews, and discovery for technology they can bank on.
The G2 reports not only assess products for their capabilities, but also focus heavily on the customer experience and feedback. It is a great point of pride for us that our customers believe in us as much as we do! And the most important for us: Our customers rate our platform 100% in the ease of use, and 90%+ on customer service in the Travel & Expense Management, and the Travel Management categories!
As part of a very strongly service-focused industry, ITILITE believes in learning from our customers' journeys, taking their inputs, and building technology that solves their problems. We bring automation to T&E management, but never at the cost of a brilliant customer experience, so this balance of ratings is the best news!
G2 Report Highlights
ITILITE is an enterprise product, and we build solutions to organizational problems.
It is encouraging to see that the process impact we have demonstrated is also resonating at the individual level. Our travel & expense request submission and approval processes have achieved higher than average industry ratings by almost 4-5%!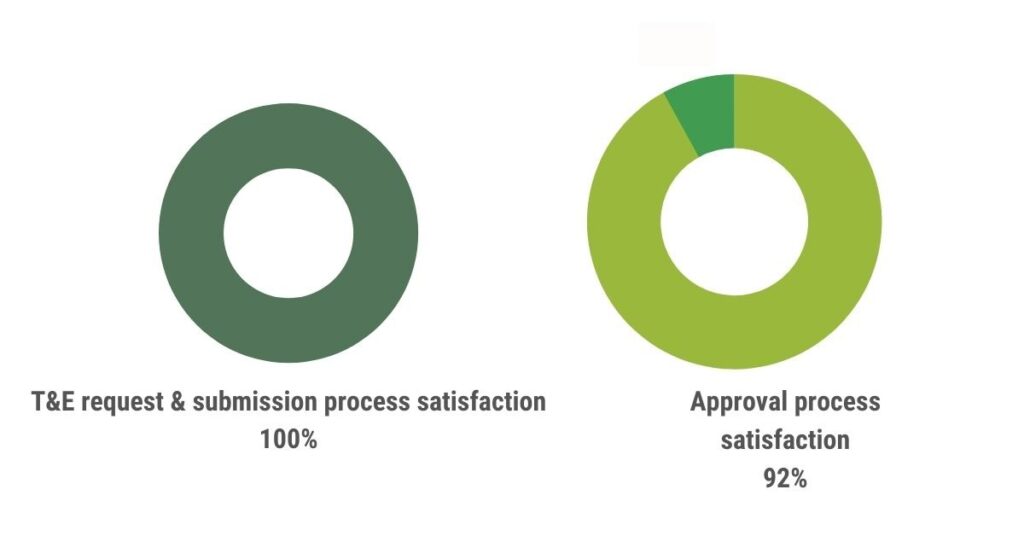 Some more snippets from the reports:
G2 awards a score of 42 to ITILITE in the T&E Management category
ITILITE achieves a G2 score of 40 in the Travel Management category
ITILITE customers are 100% convinced of the direction in which we are growing
93% would recommend ITILITE to others for T&E Management
ITILITE achieves an NPS (net promoter score) of 59 as compared to market leaders who score between 20-30

2020 has been a major challenge for every organization and definitely for our 200+ customers. Organizations that thrived on business travel to drive expansion, growth, operations, and more were all forced to deliver remotely. It was obvious that we wanted to solve for these unforeseen concerns.

This year, we launched an ITILITE Shield for every traveler, ITILITE Clique to ensure personal travel is as secure and enjoyable as business travel, Expense by ITILITE to combat WFH and expense fraud without overworking finance teams, and a massively upgraded, intuitive platform across desktop, and mobile, which is ready for anything.

Our single aim was to make sure that no matter when the traveler steps out, they are looked after, and at ease. So, here's to all our travelers who believe in us!




With so much support and belief on our side, we are definitely G2G (good to go)!

Access the reports on G2 HERE & HERE

And to all our ITILITE supporters, if you love the product too, go ahead and review us HERE!



Author
:
Team ITILITE
Get the latest in your inbox
Subscribe to the Itilite blog and never miss a post!