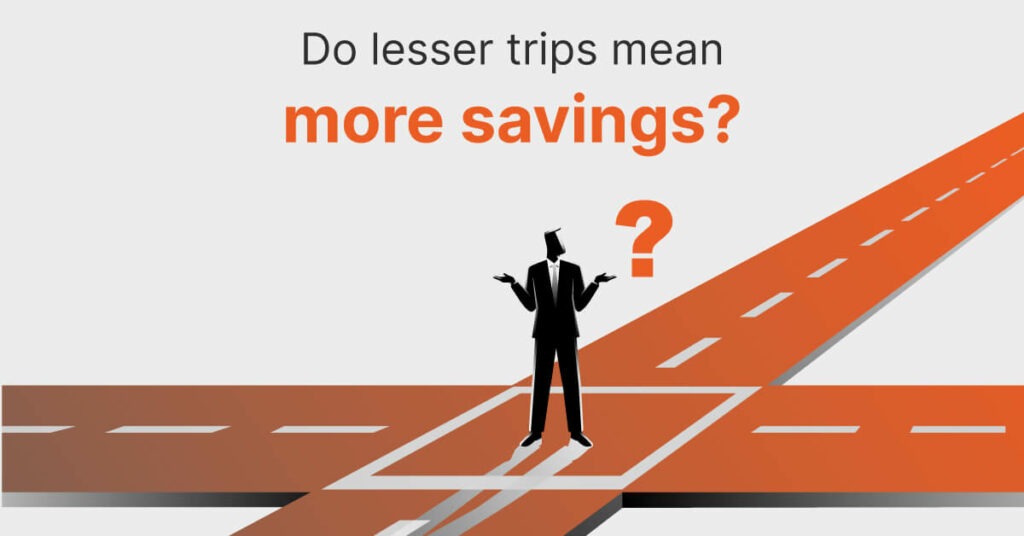 Just three years ago, business travel dominated the headlines in corporate newsletters. Across industries and functions, it was commonplace to see professionals hurry for their next flight and make it to their in-person meeting.
Both the travel volume and the associated costs steadily increased during this time.
The Downward Trend in Business Travel
As the dust settled after the first Covid wave, companies rapidly re-focused on saving costs. Many noted that business travel had slumped a whopping 70%. Video conferences became a must-have during these times. Many projected that virtual meetings would likely be permanent and preferred. Virtualization directly resulted in a decrease in travel costs. Several large corporations reported that they saved crores in travel budgets. This massive win would be the defining factor for cost-effective business travel in the near future.
Impact of Virtual Meetings on Business Travel
In November 2020, at a New York Times event, Bill Gates famously predicted that more than 50% of business travel would be done away with permanently. Aligning with this prediction, virtual offices worldwide proved to be the most used solution for business meetings. It was interesting to note that while virtual meetings did have an advantage in costs, they couldn't replace in-person interactions. Ambient disturbances during meetings, lack of sufficient infrastructure for office work, and social isolation were some issues that an average employee battled with during the first two Covid waves.
So, it was only natural for enthusiasm around travel to start again. Despite the complete halt on travel, companies, especially those in export-dependent industries, were expecting travel to restart soon. Talks of business travel projecting pre-pandemic volume levels also started circling the news. But travelling for business would see a significant change ahead.
Today's Strategies for Efficiency in Business Travel
Today, many companies have successfully adopted a hybrid approach, offering a mix of both office and at-home working days. With leisure travel already nearing the pre-pandemic levels, business trips are also coming up to speed. Due to the rising demand for business travel, ROI on travel costs is scrutinised even more.
Even after eliminating wasteful spending, companies must consider certain macroeconomic factors. With global inflation and rising crude prices, business travel continues to burn a hole in profits. It comes as a rude shock then to realise that reducing the number of trips won't cut it. Tightening the grip on travel policies will only spell trouble for companies and employees. In these cases, business leaders must strategize ways to maximize savings while making the most of employee business travels.
Saving Costs One Way or Another
There are many avenues companies can explore to maximize travel while minimising costs.
An overlooked path is limiting travel spending outside company policies. Often employees book their trips at the last minute that end up being above policy limits. Creating a process that provides real-time control on out-of-policy bookings is a viable strategy.
Another effective path is reimagining the booking process. Empowering employees to self-book for domestic transactions can lower the time taken for each booking and also save costs.
Finally, companies have to target the often-faced problem— lack of planning. Implementing a program that recognizes employees who plan their travel well is a great way to save costs.
So, is there a simple solution to achieve cost goals?
Automating the travel process is a great way to get your travel budget down to that sweet spot! What's more— automating travel workflows improves efficiency and delivers on multiple mandates— cost savings, policy compliance, and instant bookings.
Business travel is here to stay, and so are the challenges that come with it. The good news is that through tech automation of business travel, these challenges can be conquered while improving the quality and efficiency of your business travel.
Time to review your travel program and save some costs?

Get the latest in your inbox
Subscribe to the Itilite blog and never miss a post!