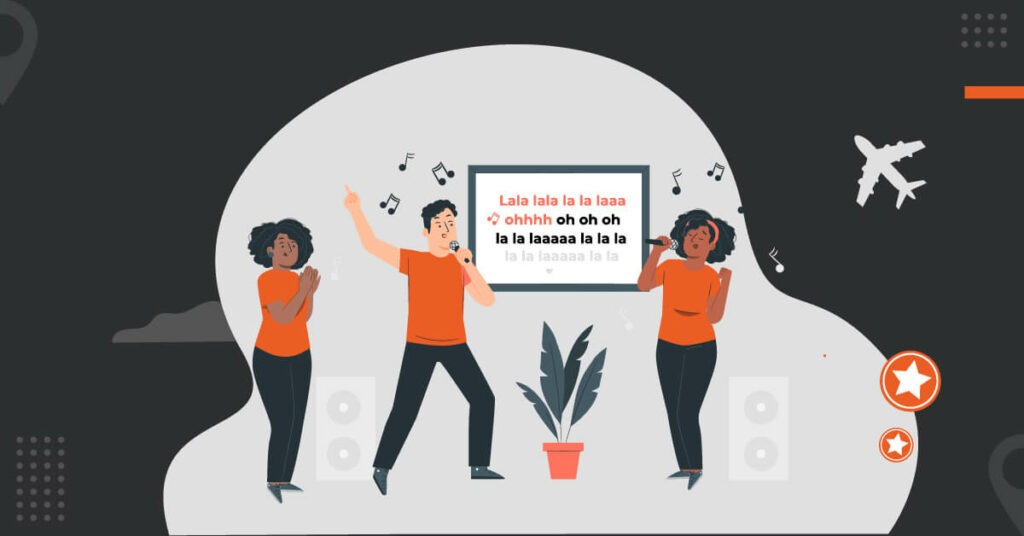 Have you ever felt that working in a regular office environment is getting too monotonous and boring for your employees? Do you feel like your employees need a refreshing environment to kick-start new ideas? If you answer yes to all of these questions, you must consider going to a company offsite.
A company offsite lets employees get to know each other better outside the office, allowing them to reset and return to work rejuvenated with a new perspective. Additionally, it also reduces employees' stress, facilitates better bonding between team members, improves employees' communication and productivity, and managers can discover leaders within the workforce.
If you are an event coordinator/HR manager struggling to find creative company offsite ideas for a great team outing, here are some fun ideas and activities you can incorporate when you organize a work offsite:
1. Host a Barbeque
Preparing food and sharing meals together is an excellent way for employees to bond well with each other. With sunshine and clear blue skies above your head, music playing in the background, and a plate of freshly prepared meals, it's hard not to have a good time, right? So, what better way to do this than by hosting a barbeque?
Hosting a barbeque is a great way to build strong relationships among teams that work in silos. Make sure you choose an outdoor location, such as a lakeside or poolside, as it is a relaxed setting. Employees can talk and mingle while experiencing a morale boost that comes with lip-smacking food. You can also provide live entertainment or play games to make it more fun and engaging.
However, you must also keep the budget in mind. If you are short on budget or the company has constraints, you can host a barbeque party by renting out a cozy home or going to a nearby park with readily available grills.
2. Have a Movie Night
Hosting a movie night is one of the most creative company's offsite ideas. Movies are very entertaining and are also very easy to organize. Watching movies, munching on snacks, or sipping a drink is a great way to relax as a team. If you want to have a movie night at someone's residence, you can make the process easier by sending out emails requesting employees for ideas or running an informal survey.
Another option is choosing a hotel or space with a private theatre facility. This can turn your movie night into a much bigger event making it more unique, fun, and memorable. During the movie break, you can also organize some ice-breakers or team-building activities, conduct a quiz on the movie, etc. This will make employees stay active and take part in the activities.
3. Host a Games Night
Most people love playing games, whether they are indoors or outdoors. Therefore, the best thing you can do is to host a game night for all the employees. You can host various games, such as board games, video games, dumb charades, card games, etc.
You can also divide everyone into teams and conduct competitions. This enhances the creativity of employees and fosters team building and collaboration.
You can organize a 'games night' at someone's house or hire a space at outdoor locations. Before hosting a games night, ask your employees what they want to play beforehand so that everyone likes to play them, contributing to the event's success.
4. Do a Karaoke Together
While planning a company's offsite, don't forget to include karaoke as part of a company's offsite ideas. Karaoke is a type of live entertainment that generally takes place at bars, restaurants, or resorts where people sing songs with recorded music. Hosting a karaoke encourages employees to get out of their comfort zone.
To plan this activity, decide on a venue that usually hosts karaoke, such as a restaurant or a bar. Note the names of employees who can sing well and pair them with each other. You can also collect the names of employees who would like to sing during the event or do a group karaoke together. This will encourage even shy employees to participate and make them feel confident.
5. Do An Escape Room Together
Over the past few years, most companies have been hosting escape rooms as a part of their offsite activities. And why not? They are fun, exciting, and adrenaline-fuelled, which require problem-solving, teamwork, and cooperation. So, it is a perfect activity to conduct for any corporate outing and work offsite. Here is how it works:
Employees are divided into teams, and team members get locked up in a room. They have to solve puzzles given to them as quickly as possible, get access to the room key, and get out of the room. However, it takes work. They will be given a time limit to do this, and you lose if they fail to decipher the code or solve the puzzle.
Such kinds of activities are directly related to stressful situations at work. It helps employees to focus on the task and work closely together to succeed, especially when the deadlines are nearing.
6. Volunteering Activities
Volunteering may not be ideal for company offsite activities as it is less fun or relaxing than other activities. However, it involves doing some positive deeds to help employees feel happy and good about themselves while giving back to the community.
There are multiple ways to volunteer together. Begin by asking employees if there are any causes, charities, or events that matter to them and start looking for opportunities.
For instance, you can provide clothes, snacks, meals, stationeries, etc., at an orphanage or a retirement home. You can also take part in an environmental cause where you and your employees can plant trees or participate in a clean-up drive.
If you don't want to plan any event, you can approach any non-profit organizations that generally need volunteers or have options for group service.
7. Attend/Host Cultural Activities
One of the best ways to spice up a company's offsite is by including cultural activities. You can take employees to museums, art galleries, or heritage walks.
Alternatively, you can host a cultural activity where you can ask employees to come dressed up as movie stars or celebrities. You can also conduct dance and singing programs or a play.
Additionally, you can take city tours or group outings to see and visit various places of interest if you have the budget for it. For certain places, such as museums, booking a private tour will be more appealing. You will have a personal guide who will show you around and explain its significance.
8. Learn Something New
It's never too late to learn anything new. Employees may be attending numerous workshops and conferences for work purposes. However, this time, ask them to participate in workshops that are unrelated to work. There are various workshops such as candle and soap making, baking cakes and desserts, sketching, painting, poetry writing, and many more.
Your employees can bond over these learning experiences, work together, and regain their creative spark in these workshops/classes. Nothing is more practical than giving all your team members the gift of a new skill. Such activities will make employees curious to learn something new and creative.
9. Attend an Improv Workshop
Improv is a type of theatre where nothing is planned or scripted. There are no lines to remember or to follow. You simply need to respond to the other person's words by improvising and doing your best to keep the scene/conversation alive.
As an HR manager, organizing an improv workshop for employees will help them build skills in different areas of life. It will help employees become more comfortable sharing their ideas, allowing them to practice letting go of their fear of failure and instead be willing to make mistakes and learn from them.
The team might initially feel shy but will eventually get the hang of it. This activity revolves around teamwork, positivity, thinking on your feet, and creating an environment where you can attempt without fearing failure. These are some crucial lessons to take back to work.
10. Have a Company Field Day
If you are looking for an offsite company idea that is cost-effective, easy to host, and includes team-building at its core, then having a company field day will be the right thing to do.
For a field day, you will require minimal accessories or items to make the event more fun and active. All you need is ample outdoor space, such as a lawn, field, public park, and some simple equipment.
Some of the games/activities to include in your company field day are:
Tug-of-War
Lemon and Spoon
Sack Race
Table Tennis
Badminton
Kickball
Field days require employees to collaborate, make important decisions, and solve problems. Employees will develop skills while having fun.
Try these creative Company Offsite Ideas for Team Building
You must constantly think of fresh ideas and activities during work offsite. This can be quite challenging as you will already be occupied with too much work, and you need to spend extra time to think of some ideas. The above-mentioned creative ideas will help you plan a company's offsite in a more fun and engaging way.
If your employees travel frequently or work or other events, ITILITE business travel management platform can help you ensure that employee book travel as per the assigned budget. We also offer 24/7/365 support to employees before, during, and after the travel.
Get a free demo of ITILITE to try the features yourself.