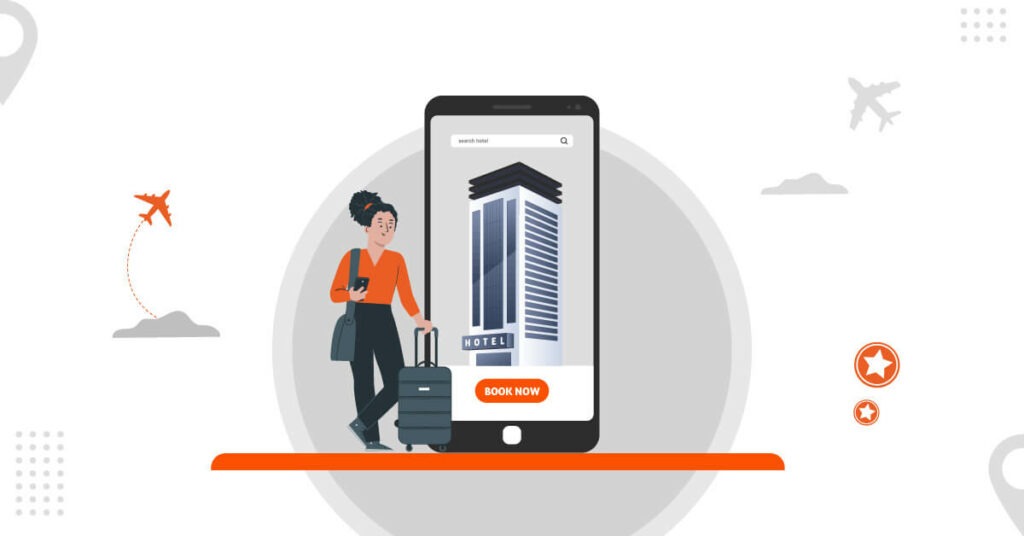 Travel managers want to ensure that their employees have a seamless travel experience through which travelers can stay productive. One important aspect of achieving this is choosing the best corporate hotel for your employees. However, with a plethora of options available on the internet, it can be difficult to choose the best hotel for your travelers.
The following points can serve as a checklist for you to narrow down your hotel list and choose the best one for your travelers.
Flexible Booking Policies
A flexible booking policy means that travelers can reschedule their booking at no extra cost or cancel it with a partial or full refund. Business travelers often have changing schedules, and flexible bookings serve as a safeguard against losing the booking amount in such cases. Moreover, having flexibility also relieves some of the stress that travelers have to face due to last-minute changes in their itineraries.
If you don't see any flexible booking policies in the hotel's booking engine, consider contacting the hotel directly. They may be willing to work with you, especially if you frequently plan trips to that destination.
Corporate Amenities
Amenities and services are essential for business travelers to do their work efficiently and comfortably. A corporate hotel should cater to the needs of business travelers and offer amenities such as
Free and unlimited WiFi: High-speed internet is important to ensure connectivity with colleagues and clients.
Dining options: The hotel should provide in-house dining facilities so that travelers do not have to worry about going to a distant restaurant after a long work day.
Meeting Rooms: On-site meeting and conference rooms make it easier for business travelers to discuss ideas and conduct meetings with clients.
Business center: A dedicated business center with computers, printers, scanners, and other office equipment allows business travelers to complete work-related tasks.
Fitness center or gym: Business travelers need in-hotel fitness centers so they can maintain their exercise routine and stay healthy even while traveling.
Dedicated work desk: The room should have a dedicated desk, an ergonomic chair, and ample lighting to create a conducive working environment.
Concierge Services: Services such as pick up and drop off, meeting and event planning, and personal errand assistance provide convenience to business travelers.
Location
When choosing a best corporate hotel for your employees, one of the key things to keep in mind is the location. Book a hotel that is conveniently located near the meeting or conference destination. Further, it should have easy access to transportation options so that travelers can commute easily.
In addition, the hotel should be located in an area with distinct signage and good road infrastructure to ensure that employees do not have trouble with navigation, especially if they are unfamiliar with the area. This helps travelers save time and allows them to focus on their work while staying productive.
Review and Ratings
Reviews and ratings provided by business travelers who have stayed at the hotel are helpful in determining the quality, service, and reputation of a corporate hotel. You must check the reviews from different sources, such as online travel platforms and travel forums. It's helpful to sort the reviews so that the newest reviews come on the top. This way, you get a more accurate reflection of the recent performance of the hotel.
One crucial aspect to look for in reviews is the feedback on hotel sanitation. Cleanliness is a top concern for all travelers, and relying solely on pictures provided by hotels may not be sufficient. If multiple guests mention the same issue related to hygiene, it may indicate a recurring problem that could impact the experience of your business travelers.
Price and Value
As a manager, it is your responsibility to provide a good travel experience to your employees while staying within the budget. Therefore, when choosing a best corporate hotel, you must consider the price as well as the additional services that a hotel offers.
For instance, one hotel may be offering great discounts but not providing all the amenities that a business traveler needs. On the other hand, another hotel may have slightly higher rates but offer comprehensive amenities such as complimentary breakfast, free Wi-Fi, and concierge services.
In this case, the second hotel is offering a higher overall value to its customers and therefore is worth investing extra money in.
Safety and Security
As a travel manager, it is your duty of care to provide travelers with peace of mind when it comes to their security. For this purpose, you must choose a corporate hotel that follows all safety protocols.
The hotel should have 24/7 surveillance cameras and trained security guards to prevent security issues. Further, the hotel should be located in a crime-free area and near emergency facilities.
Further, the hotel should have proper check-in procedures, such as verifying the identity of each guest by asking for identity cards to ensure they are registering under their own name. A few other important safety measures include fire safety regulations, evacuation plans, and strict access control to rooms.
Loyalty Programs
Hotel loyalty programs are designed to reward customers who repeatedly book with a particular hotel, offering extra benefits that can enhance the travel experience.
One major advantage of using hotel loyalty programs is access to better discounts. By booking through a loyalty program, travel managers can often secure exclusive rates or discounts for their employees, resulting in cost savings for the company.
In addition to discounts, hotel loyalty programs often offer attractive perks for business travelers. These can include free room upgrades, extra amenities, and personalized services. Late check-out or early check-in options can also provide added convenience for employees with tight travel schedules.
Some loyalty programs even offer bonus points on credit cards, which can be accumulated and redeemed for future stays or other benefits.
Choose the Best Corporate Hotel for your Employees
To conclude, the best corporate hotel provides your employees with convenience, safety, and a sound working environment to stay productive. For this purpose, you must use a corporate travel booking tool that lets you choose from a wide inventory and provides the best deals and discounts.
ITILITE is an advanced travel management software solution that enables your employees to book their corporate travel from a vast inventory. In addition, it creates personalized packages for travelers to choose from and also lets them modify their itineraries from anywhere.
To know more about the benefits, book a demo now.

Author
:
Rushmi Behrani
Rushmi Behrani is a content marketer at ITILITE. She specializes in writing content for B2B SaaS, travel and finance. A baking enthusiast by heart, her most cherished memory is opening a cafe during her college days.
Get the latest in your inbox
Subscribe to the Itilite blog and never miss a post!