Business Travel Wishlist of Sales & Marketing Leaders
November 03, 2022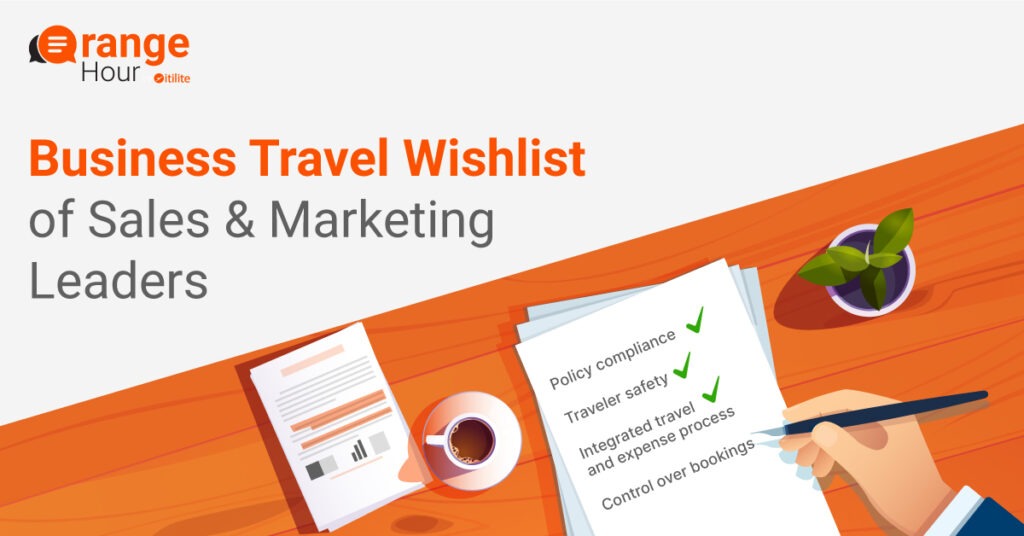 Creating an effective business travel program for the sales and marketing teams is crucial for companies especially when the top-line revenue comes from them traveling across towns, states, and time zones.
Travel has always been a key aspect of a sales and marketing position over the years since they have to meet face-to-face with prospects so they can better their relationships and close out deals. It has always been a critical component to closing a deal with a customer because they can have a meaningful conversation in person and form a strong relationship with the customer.
With the comeback of corporate travel and more in-person events and meetings happening, S&M teams are back on the road communicating with a myriad of people. However, many things have changed since travel took a backseat in the last few years.
To get a grasp of the future needs and wants, we turned to experts for their views on their wishlist items for the most comprehensive and well-rounded business travel program. Download the whitepaper to know what sales and marketing leaders want in their ideal corporate travel processes.

Author
:
Debadrita Banik
Get the latest in your inbox
Subscribe to the Itilite blog and never miss a post!