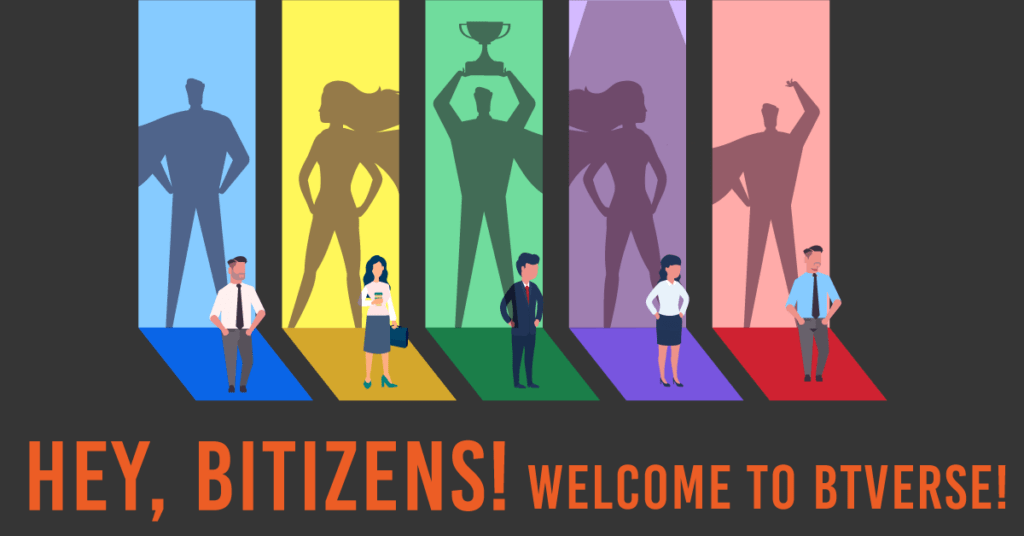 Traveling for business is not a niche venture with an exhaustive list of possibilities. It is a universe on its own. Traveling for business can be fun with ITILITE, which makes you a 'Bitizen.' In this BTverse, you can be a Maverick, a Legend, or an Icon; there are no bars to achieving your business objectives. Take a glance at some of the heroes of the BTverse.
Are you one of them?
Maverick-in-a-Suit

The Maverick is a highly adaptable traveler who is always on the go. They are the original thinker, who do things like no one else has thought of before. This is what sets the Maverick apart— they do what everyone else does, just with their own twist. Be it checking off their travel agenda or hopping on one flight to the next, Maverick will always shine through.

Genius-with-a-Briefcase

True to their name, Genius will always have a ready-to-go briefcase for their business trips. The Genius is smart when it comes to traveling for business. They plan well and can easily see the way out of tricky situations. Can't decide how to travel for back-to-back meetings? Well, maybe The Genius with a briefcase has an answer.

Trailblazer-in-a-Tie

The Trailblazer is always taking the initiative to take a trip to meet business objectives. Doesn't matter how they get there. They are sure always to find a way and pave the path for others. Whenever they see a 'how' they just know they will. Trailblazer are one the best travelers because they come back with never-before-heard stories!

Icon-with-the-Agenda

The Icon is, in one word, 'Iconic'! A shining example of how to turn the tables in their favor. They are the ones who are always being patted on the back after a successful trip for business. People look up to them, always wondering how they can manage traveling so effortlessly!

Legend-on-the-Road

Someone who has been there, done that, and seen it all — they are 'Legends' in their workplaces and also 'Legends' on the road. They have traveled an astounding amount of times and will still be the first to be on board for the next trip. Ultimately, everyone aspires to be a Legend. After all, business travel comes as a second nature to them.
So, Bitizens, where do you find yourself in this list of road warriors?
Keep track of your travels as we do, and you will soon find out! 😉