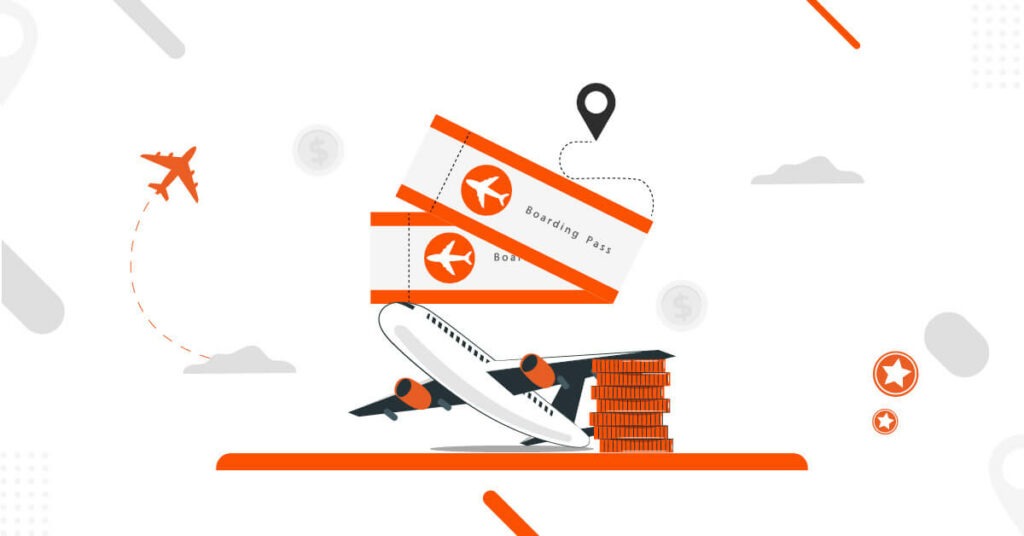 The business travel industry has seen a dramatic transformation over recent years. And a topic that has been doing rounds off lately in the travel market is the 'Basic Economy Fares'. Major global airlines, such as American Airlines, Delta Airlines, Alaska Airlines, and United Airlines, have introduced Basic Economy Fares (BEF) for business travelers. BEF is an effort to offer cost-conscious travelers an alternative and to compete with the way Low-Cost Carriers (LCC) present fares.
The term 'basic' implies a ticket with minimal amenities or features. Although BEF are the most economical fares available, they may pose several drawbacks for business travelers.
In this blog, let us understand what are basic economy fares and are they good for business travel?
What are Basic Economy Fares?
Basic economy fares are a type of airline ticket that typically offer a lower price than the standard economy fares but come with more restrictions and fewer amenities. These fares are designed to appeal to budget-conscious business travelers willing to sacrifice some comforts in exchange for a lower ticket price.
Delta Airlines was the first to introduce basic economy fares on selected routes for economy travel in 2012. They were followed by all the other legacy airlines, which came up with their own version and changed the restrictions over the years.
Basic economy fares were mainly introduced by these legacy airlines to compete with ultra-low-cost carriers such as Spirit, Frontier, and Allegiant. However, they have removed certain standard benefits, such as seat selection, from their lowest-priced economy fares. This adjustment enables them to offer lower prices while still providing differentiated services for their frequent flyers and business customers. A basic economy fare is usually $25 cheaper on average than other fares.
After understanding what basic economy fares are, let us see what it offers to the business travelers:
Seat Selection 
If a specific seat location on the plane is important to you during economy travel, you should reconsider booking a basic economy airfare. Typically, basic economy tickets do not allow seat selection. And, most likely, you will also not get to sit with your colleagues or other members of your group. The following are the limitations of the primary U.S. airlines:
Delta Airlines: With a basic economy ticket, your seat will be allocated after you check-in for your flight. Your seat will be assigned at the gate if no seats are available. You may not get to sit with other members of your group, and business travelers can also not upgrade their status or pay for a seat assignment.
American Airlines: You can select a seat anytime for a certain amount of money. In case you are an AAdvantage elite member, you may qualify for a complimentary seat assignment based on your status. However, American Airlines don't guarantee that you will get to sit with the other members of your team.
United Airlines: Your seat will be allocated before boarding and can't be modified after it is assigned. However, you can purchase advance seat assignments during the booking process and until check-in commences. At check-in, you can purchase Economy Plus seating.
Alaska Airlines: In a few cases, business travelers can choose their seats directly from the airlines' website. If seats aren't available or you book through a travel agency, your seat allotment will happen at check-in time.
Boarding 
If you've purchased basic economy tickets, consider being among the last to board the plane. If you have a carry-on bag and don't require overhead bin space or would rather spend less time on the plane, it may not be a major issue for you. However, if you want a space for your carry-on bags, there's a good possibility you won't have any space available.
With Delta and American Airlines, you will be the last to board the flight for economy travel. With United Airlines, business travelers will be the last to board unless you are a Mileage Plus Premier member, a primary card member of a qualifying MileagePlus credit card, or a Star Alliance Gold member. And with Alaska Airlines, you board last if you are a saver fare holder.
Changes and Refund
Every airline has its own set of rules and regulations. And many airlines have relaxed rules with changes and cancellations. Some airlines don't charge any fees in case your plan changes, which means business travelers can still avail travel credits for their plane tickets.
In 2021 Delta Airlines allowed travelers to change their flights for economy travel without charging a penalty. However, in 2022, most airlines started making stringent rules and policies. Which means, any changes will not be considered for basic economy tickets.
For Delta and United Airlines, ticket changes or refunds are prohibited after the 24-hour cancellation period. For American Airlines, business travelers do not stand a chance to make any changes. With Alaska Airlines, no changes are allowed to saver fares after the 24-hour cancellation policy.
Upgrades
Except for American Airlines, you won't be eligible for any upgradation irrespective of your status in the company loyalty programs. This includes both paid and complimentary upgrades, even with seats and extra leg space.
Carry-On Bags
It's a good idea to verify your airline's policy on cabin luggage if you intend to bring a carry-on bag while traveling. Although many airlines offer the same carry-on allowance for economy travel and main cabin customers, United Airlines typically doesn't permit most basic economy passengers without status or a credit card to bring a full-sized carry-on bag on most domestic flights. Additionally, if you arrive at the gate with a bag that they need to check, you'll be charged for the checked bag and an extra handling fee.
Delta Airlines: For basic economy and main cabin customers, cabin baggage allowance remains the same.
American Airlines: You can carry one personal bag and one carry-on bag.
United Airlines: On various routes, such as domestic flights within the United States, full-sized carry-on bags are prohibited, and travelers who bring them to the gate will be subject to the relevant baggage fee. You will also be charged an additional $25 handling fee.
Alaska Airlines: Saver fares offer the same carry-on allowance as the main fares.
If you, as a business traveler, have financial strains, basic economy travel can help you save a lot of money. Basic economic fares are much cheaper than even the traditional economy fares. However, basic economic fares limit business travelers with most of the amenities such as lounge access, seat selection, no refund, among many others.
Think Before Booking Basic Economy Travel 
However, TMCs such as ITILITE can help you with all your travel needs. We help you improve your travel experience, manage your itinerary while on the go, offer personalized booking options, and also help you book according to your budget.

Author
:
Priyanka Kamath
Priyanka Kamath is a content writer and marketer at ITILITE. She quit her clinical research job to pursue something she loved-content creation! An avid traveler and travel influencer, she loves creating memories and narrating stories through videos and photos. She loves watching thriller movies and is an ardent cricket enthusiast.
Get the latest in your inbox
Subscribe to the Itilite blog and never miss a post!