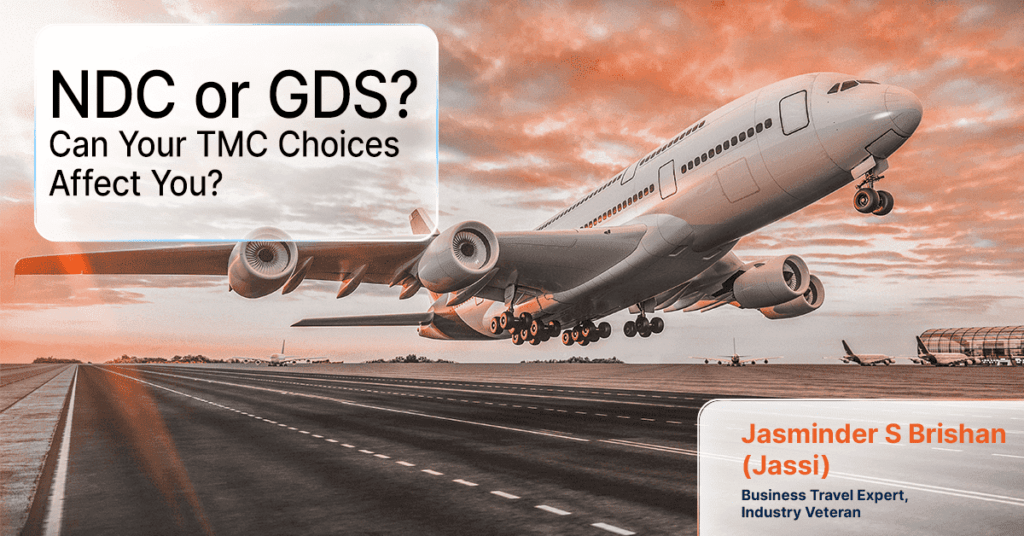 November 2022 witnessed American Airlines (AA) announcing their groundbreaking initiative to provide over 40% of their fare content through state-of-the-art "modern retailing channels" driven by NDC (New Distribution Capability). Since then, the travel industry has been buzzing with the word, wondering if the industry's face will change forever. In a notable departure from industry conventions, American Airlines has made a significant policy change by moving away from the EDIFACT legacy standard, traditionally employed by Global Distribution Systems (GDSs), which provided all inventory. Their primary motive behind this shift is to enhance the traveler experience through increased personalization and customization.
How is NDC Different from GDS?
Choosing NDC or GDS depends on your preferences. Traditional GDS employs EDIFACT (Electronic Data Interchange for Administration, Commerce and Transport). In simple terms, this legacy technology is constrained with limitations when accessing more personalized and varied flight inventory and fares. GDS, while dominating the market and being the go-to choice is struggling to catch up with the rapid pace of the aviation industry.
The flight industry is full of cut-throat competition between airlines fighting for a relatively low-profit margin. In a price-sensitive business environment, the industry needed a way to make more revenue by lowering its prices and offering personalized and better inventory to its buyers. Thus NDC with its newer and better XML technology was introduced to fulfill this vision. NDC claims to offer its customers better fare options, and access to complete inventory which is typically a limitation with GDS.
How Will it Work in a GDS-dominated Environment?
In the current landscape, market leaders such as Travelport, Sabre, Amadeus, and others play a pivotal role. The flexibility of NDC enables seamless integration with Global Distribution Systems (GDSs) for expansion purposes. Reports indicate that this integration is already in progress, as NDC presents diverse inventory options to customers. Additionally, GDSs can evolve into NDC aggregators, gaining access to exclusive inventory through alternative means and technologies. Collaborating together, these two entities can overcome technological limitations, foster improved outcomes, and reap the rewards.
What do these Developments Mean for your Travel Program?
In conclusion, while it may be tempting to join the trend and approach Travel Management Companies (TMCs) for NDC-enabled options, it's crucial to acknowledge the limitations of this new technology. Several reports highlight specific areas that require careful consideration when booking through NDC, including limited fare types on complex routes, restricted flight options on high-frequency routes, the absence of a credit option for cancelled AA NDC tickets, limited flexibility for flight changes, potential delays in adjusting travel plans, and additional delays during travel disruptions.
As technology continues to advance, NDC and GDS will undoubtedly collaborate to establish a system that empowers TMCs to offer a wide range of options at competitive fares. However, it is imperative to approach this transition cautiously, clearly define your travel program's requirements, and proceed accordingly. By doing so, you can navigate the evolving landscape with confidence and maximize the benefits of this evolving technology.

Get the latest in your inbox
Subscribe to the Itilite blog and never miss a post!