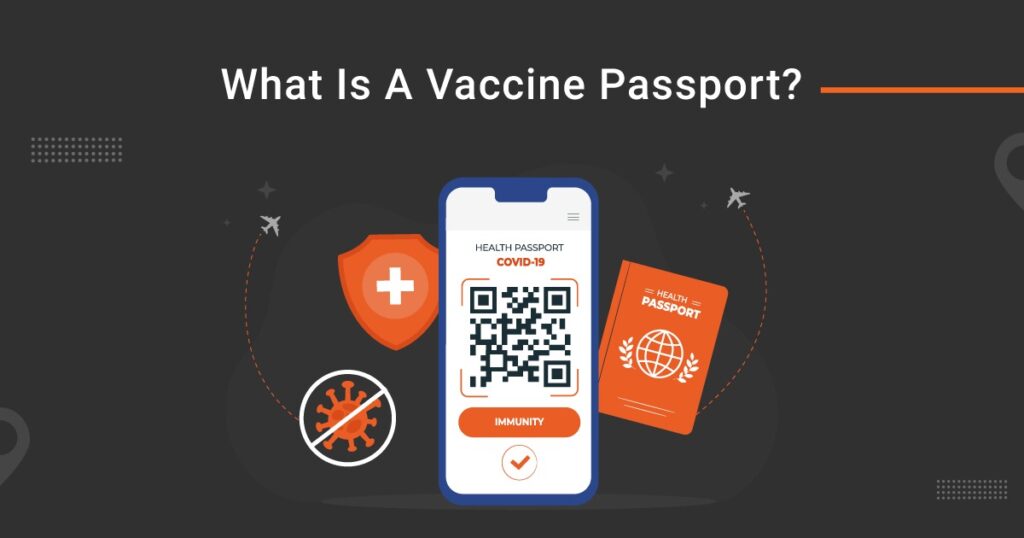 Since the novel COVID 19 pandemic, a lot of new things have been introduced to cope up with the changing times. First came the masks and sanitizers, then we saw contact tracing apps making the rounds. And of late, many countries are talking about or adopting vaccination passports.
But few would know that vaccination passports aren't a novel concept. In 1930, the WHO (World Health Organization) created the Yellow Card or Carte Jaune – a paper document for proof of vaccination against a deadly virus called the Yellow fever. And countries, around the world, used it to curb the spread of the disease.
However, a technology implementation that will allow people to show a QR code or their vaccination status via an app is something new. The past few months have witnessed various changes in the plans by states, countries, and private firms to roll out vaccination passports – digital or a document. If you are planning business travel for your employees and want to know about vaccination passports in and out, here's a detailed read for you.
What Exactly is a Vaccination Passport?
A vaccine passport is a credential or evidence to confirm if a person has been vaccinated, tested negative, or recovered from a particular disease to enable travel. It can be digital – in the form of an app, a QR code – or a document. Digital vaccine passports are being preferred as they are difficult to forge and they can help restore the confidence of international travelers as well as the people residing in the country.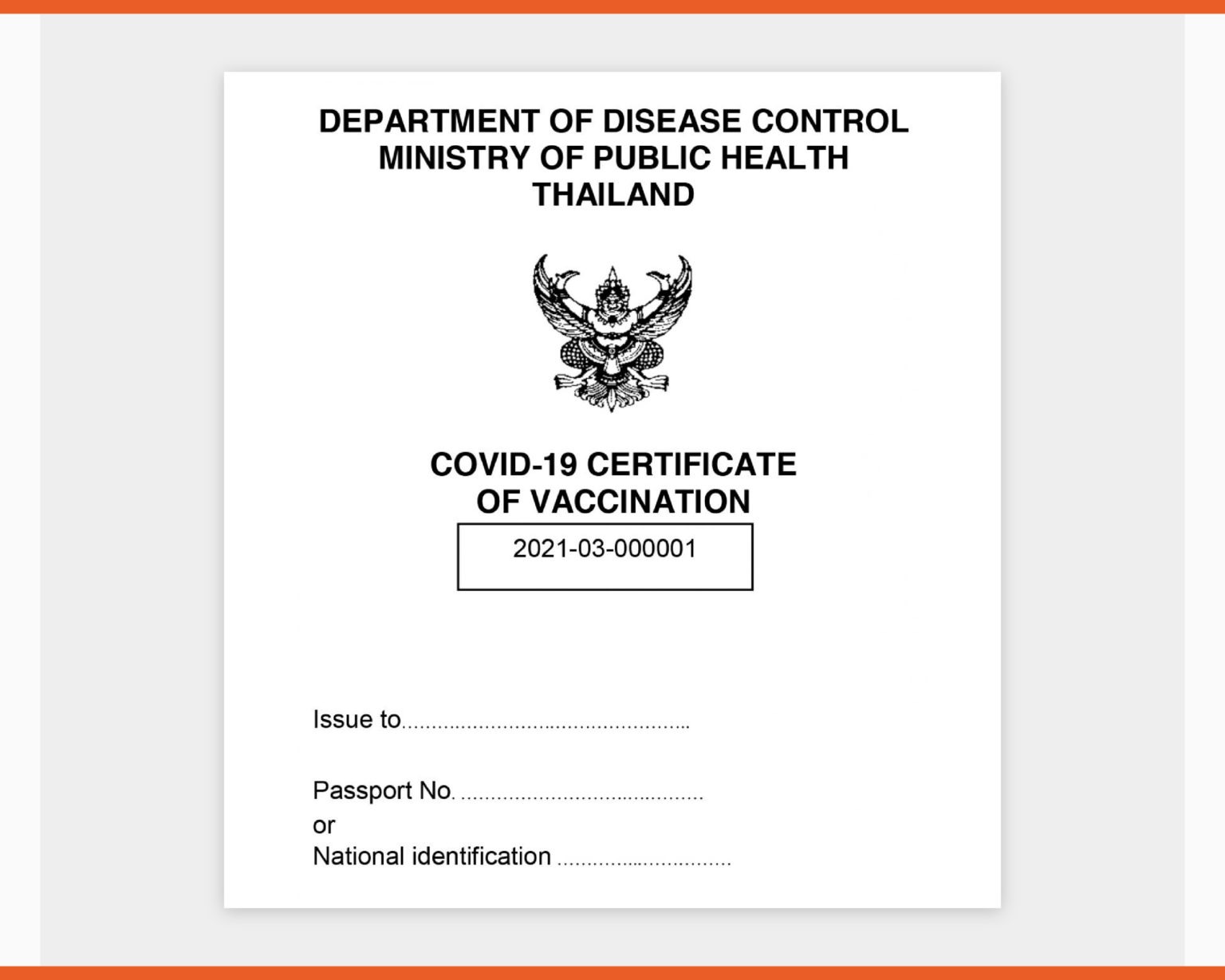 Countries That Have Issued Vaccine Passports Already!
Governments around the world are trying to keep citizens safe even on the move and vaccine passports are the way to do that. One of the first countries to start using digital passes or green passes was Israel. As the number of Covid cases went down drastically, authorities decided to end the program. However, the government has again announced the plans to reinstate the digital passes program amid a recent increase in COVID cases. Also, Italy made COVID-19 health passes mandatory for all workers from October 15, 2021.
European Union has its "EU Digital COVID Certificate" which enables people to travel within and to the EU region covering 27 member-states. National authorities are in charge of issuing the certificate. It could, for example, be issued by test centers or health authorities, or directly via an eHealth portal by submitting the proof of COVID-19 vaccination, test report being negative, or being recovered. People can have the digital or the paper version. Both will have a QR code that contains essential information, as well as a digital signature to make sure the certificate is authentic.
Denmark, Estonia, Lithuania, France, Netherlands, Poland, Spain, Sweden, and the rest of the EU countries have adopted and are effectively connected to the EU Digital COVID Certificate. Non-EU countries like Iceland, Liechtenstein, Norway, and Switzerland are also using the same. Travelers having vaccine passports are exempt from testing and quarantine when traveling within the EU.
The UK has also rolled out its own system through the NHS (National Health Service) program which shows recent test results, infection history, and proof of vaccination. People can get their NHS COVID pass (or vaccinations passports) usually within 24 hours of having their vaccination via the NHS app or website.
The Scottish government's vaccine passport scheme became enforceable by law from October 1, 2021. Other countries that have digital vaccine passports include China, Bahrain, Japan, and Hawaii. Many states in the US are also considering this. See the entire list here.
*Information valid as of October 2021.
How do they Work?
Apart from countries, international bodies like International Air Transport Association (IATA) have their own travel pass (IATA Travel Pass). It is a mobile app that allows travelers to store and manage their certifications for COVID 19 tests or vaccines. We see that some airlines have also started using them. Etihad Airways and Emirates are using a digital travel pass developed by International Air Transport Association (IATA) to help passengers manage their travel plans.
People around the world have shown varying degrees of interest in vaccine passports. In a survey by Ipsos, 78% of people agree that there should be a vaccine passport for travel. And 67% of people agree that large public venues like stadiums should require a vaccine passport. Around 55% of them believe that vaccine passports should be a requirement in schools, offices, and restaurants. In this survey, there was a majority in favor of vaccine passports globally. This brings us to our next section on the benefits of the vaccine passports.
Benefits of Vaccine Passports
Confidence to bring international travel back – The key benefit of a vaccination passport is that it will help bring travel back. People would be more confident about traveling and it will help in reducing anxiety for those you come into contact with on airplanes, restaurants, business meetings, etc as they will be aware that you are vaccinated or have received from COVID-19.

Improve vaccine tracking – A well-designed digital vaccine passport system could help countries track vaccine recipients and prevent forgery. Countries would know how many people have been vaccinated, against the total population and take measures accordingly.

Encouraging vaccine uptake – As people are eager to return to in-person activities and meetings, businesses requiring vaccine passports may urge more people to be vaccinated. This will also help to stay prepared in the case of a next wave.

Expediting reopening of economies – The impact of the novel Coronavirus pandemic has been felt by various economies around the world, with countries facing an increase in unemployment. With vaccination passports, countries would resume business travel and activities, and help economies reopen safely, slowly recover, and hopefully reduce unemployment.
What does the Future Look Like?
Each government has its own approach to digital vaccine passports and similarly, private ventures are launching in this regard as well. Some countries have accepted having vaccine passports while others have banned them. In another survey conducted by Ipsos, Spain (54%) and Mexico (48%) supported having vaccine passports for only a few months while Japan (51%) supported vaccine passports to be in use for several years or indefinitely.
With varying opinions from different countries, only time will tell how long vaccine passports will last. One thing that is for sure is that we need more levers like the vaccine passport to completely resume business travel.
An Advanced T&E Solution is as Important as a Vaccination Passport  
While vaccine passports will play their part in ensuring the safety of people and re-opening travel, it is equally important to have an advanced travel management software that helps you ensure the safety of your employees while they are on the move.
At ITILITE, we have developed a tool to provide details on travel restrictions and quarantine, and other requirements for destination countries. It gives relevant, precise, and actionable safety information on its secure cloud-based integrated T&E management software. Want to know how? Get in touch with a product expert today!

Get the latest in your inbox
Subscribe to the Itilite blog and never miss a post!