How do I add a per diem claim to an existing business expense report?
Step 1) Click on the "Per Diem" tab in the Expense section. Fill in all the required details for the per diem claim.
Step 2) Click on the "Link Report" button. Select the relevant report that you want to link to your claim.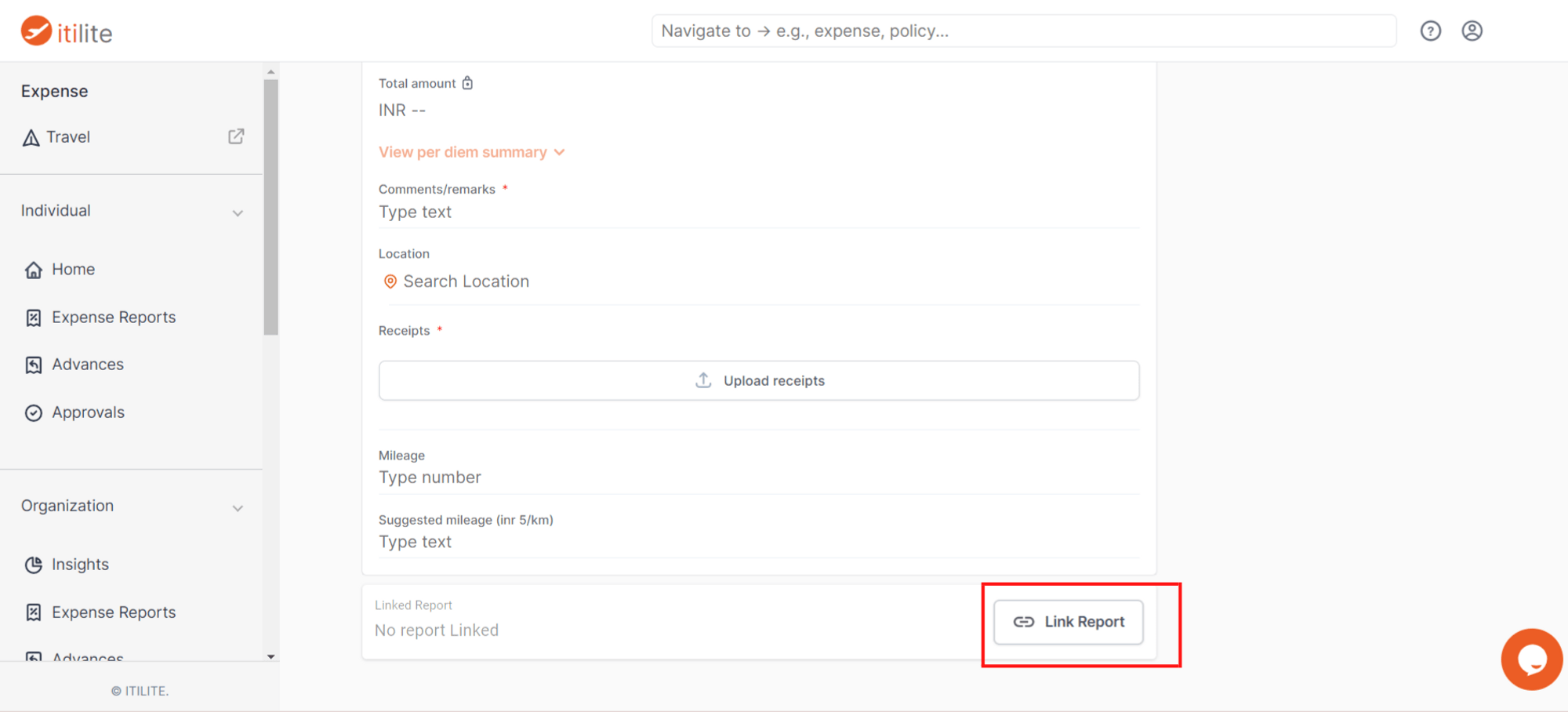 Step 3) Click "Save Expense" to create a per diem claim linked with the report containing all expenses from the same trip.